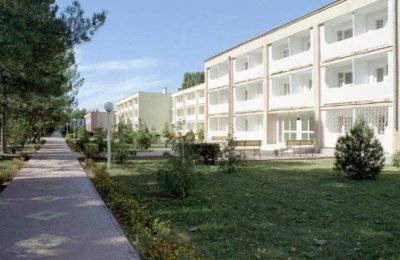 One of the most favorite places to relax is Anapa. Here are located health centers from various Russian departments. On Pioneer Avenue, you can stay in the sanatorium "Paratrooper", the priority of which is to receive for rest and treatment of soldiers of the Russian Airborne Forces. However, civilians can stay in a sanatorium for a certain time.
Paratrooper is located in 5 minutes from Anapa railway station. AT
Anapa taxi
to the station in the holiday season from the central part of the city can cost 300-350 rubles. Although if you use taxi services by order via phone or via the Internet, the amount can be significantly less impressive. Private traders usually wind up the price. They put their cars in places where they are busy and count on attracting numerous customers.
Anapa is the perfect place to relax with children. There are all conditions for recovery, which will help the child to recharge his health and energy for the entire school year. Resort Anapa is a unique place to relax because there are two types of beaches here. One of them is a multi-kilometer sandy beach, which is separated from the main part of the city by magnificent dunes, and the second part is a rocky (pebble) beach.
The pebble beach is located in the upper (mountainous) part of Anapa. Therefore, every vacationer here is given the option of choosing a beach for swimming and sunbathing.
If you decide to find entertainment in Anapa, it is better to go to the central part of the city. Here you can look at the amusement park or stay for the evening in a nightclub. Extravaganza of disco and southern nights will make you feel what a real vacation in a resort city on the Black Sea coast means.
For lovers of excursions, Apapa excursion offices offer a tour of the Abrau-Durso factory. On the bus, you will drive past the famous Rayevsky training ground, which has recently been regularly used by the Russian army. At the Abrau-Dyurso factory itself, you will receive a tasting of sparkling wines and a presentation about
stories
unique plant located by a picturesque lake. This tour will give a lot of vivid impressions.
Rest in Anapa is chosen by hundreds of thousands of Russians and residents of foreign countries.