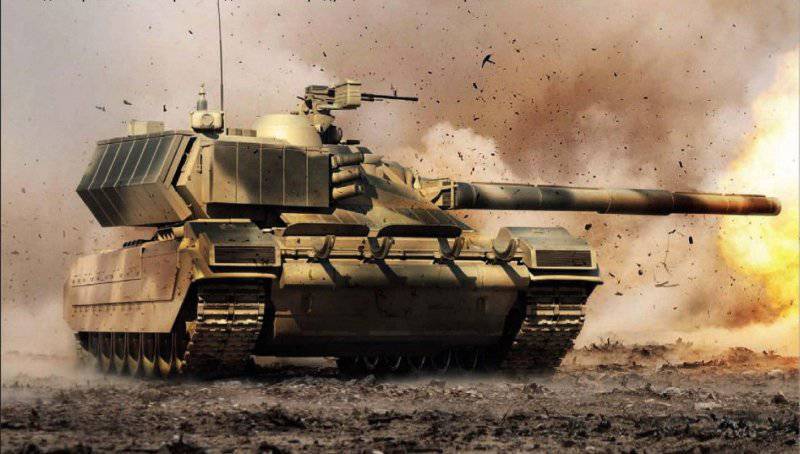 The latest development of Uralvagonzavod (UVZ), the Armata tank, will not be presented at the upcoming exhibition in September in Nizhny Tagil due to the secrecy of this development. About this at a meeting in the government dedicated to the organization of this exhibition, told the news agencies the director general of the UVZ Oleg Sienko.
Earlier, representatives of the Russian Ministry of Defense said that the first models of equipment created on the basis of the latest
tank
Armata platforms will be presented for the first time at the Russia Arms Expo-2013 exhibition, which will be held in Nizhny Tagil.
"Armata" will not be represented at this event. Do you think it is possible to make the secret development public? We eventually work for the Motherland, not for the uncle, "Sienko snapped. Many experts considered that such a sharp answer to a simple and obvious question testifies first of all to the fact that tank builders, apparently, are not ready to present their work to the general public.
It remains to add that the international exhibition of armaments, military equipment and ammunition Rassian Arms Expo (RAE) is held from 1999 year every two years in Nizhny Tagil, Sverdlovsk region at the Staratel training ground of the Nizhny Tagil Metal Testing Institute. It alternates with the international exhibition of defense equipment of the Russian Defense Expo, which is held here in even-numbered years. This year, RAE will be held from 25 to 28 in September under the patronage of the Russian government. The exhibition is organized by the Ministry of Industry and Trade of Russia and the Government of the Sverdlovsk Region, and preparation for the event is led by Deputy Prime Minister Dmitry Rogozin. And the statement of the general director of UVZ on the eve of the opening of this exhibition is not the best advertisement for it.