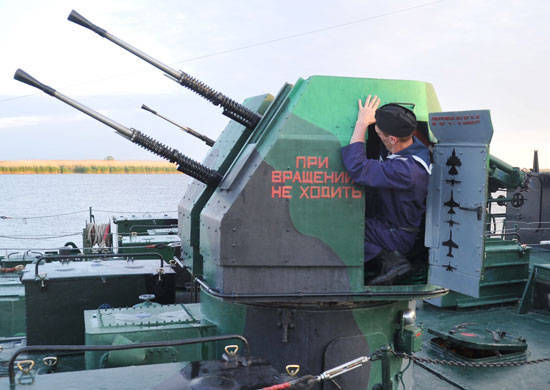 Today on the ships of the Caspian
flotilla
at basing points - Astrakhan and Makhachkala, an air defense exercise was conducted. The flotilla command involved about 20 surface ships and boats of the flotilla, including missile ships Tatarstan and Dagestan, small artillery ships Volgodonsk and Astrakhan.
In the course of the exercise, the crews of the ships worked out ways of joint use of forces and air defense systems of ship formations in repelling the attacks of the enemy's air attack weapons.
According to the legend of the exercise, a mass takeoff was detected by means of radio surveillance
aviation
conditional enemy from airfields located near the borders of the Russian Federation.
After that, the means of air defense of the ships, whose calculations began receiving and analyzing data on the air situation, were alerted.
For disinformation of the air enemy on ships activated means of electronic and visual disguise.
When approaching the line of firing, the air targets were destroyed from the Palash and Palma anti-aircraft artillery systems, AK-630 artillery installations and other anti-aircraft defense systems.