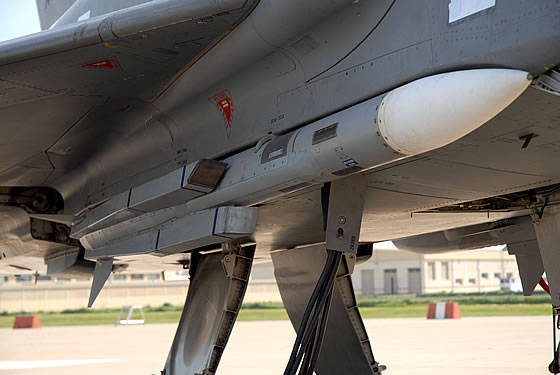 MBDA has announced it has signed a contract for the supply of long-range guided missiles Meteor to the German Armed Forces.
Thus, to date, all six Meteor partner countries (France, Germany, Italy, Spain, Sweden and the United Kingdom) have placed orders for the production of missiles.
Earlier it was reported that Germany plans to purchase EF-2000 to 480 missiles to equip fighters.
The Meteor rocket is equipped with an active radar homing system, a communication channel to integrate it into a networked combat space, and a variable-speed propulsion jet engine that provides high rocket speed throughout the flight path to the target.
In addition, during the Paris Air Show 18 air show at Le Bourget, on June 2013, the Eurofighter consortium signed a management, development and production program for the Eurofighter and Tornado fighters (NETMA) with the NATO Agency for the management of the Eurofighter fighter aircraft (NETMA) aboard the Typhoon EF-2000. This means that the company is now implementing contracts for the integration of SD onboard the JAS-39 Gripen, Rafale and Typhoon fighters.
The conclusion of agreements on the production and integration of missiles, along with the successfully implemented test program, confirm the high degree of readiness of the Meteor project.
It is expected that the equipment of the Meteor long-range missile system will significantly increase the combat capabilities and export potential of the Typhoon multi-purpose fighter EF-2000.
In December, 2012 of the year, "BAE Systems" conducted a test launch of the UR "Meteor" from the EF-2000. The launch of the rocket, located on the ventral suspension point, was carried out with the IPA-1 aircraft during tests conducted with the support of the Kinetik and MBDA companies at the Aberport test site in Wales. At present, the tests of the "Meteor" missiles are continuing.