The article is posted on the rights of information cooperation.
On E3 2013 Wargaming will show the latest trailer of naval action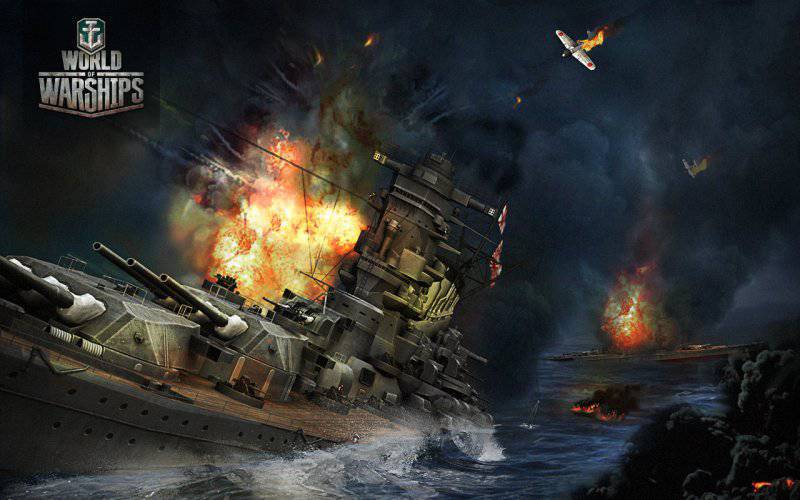 4 in May 2013 - Wargaming, a leading developer and publisher of online games, is pleased to announce the release of a new trailer for one of the most anticipated MMO projects - the naval World of Warships.
A new video dedicated to the debut of the game at the E3 2013 in Los Angeles, USA, where visitors can appreciate the realistic graphics, high-quality sound and exciting World of Warships gameplay on a huge projection screen.
About World of Warships
World of Warships - naval MMO-action, dipping into the world of large-scale sea battles of the mid-twentieth century. Epic battles will unfold on the greatest representatives of the era of multi-ton sea giants. A variety of strategies and a lot of tactical decisions will help players achieve victory in battle. Sudden ambushes, insidious flanking attacks, open confrontations "head-on" - everyone will find the perfect way to deliver a decisive blow to the enemy.
Learn more about World of Warships: www.worldofwarships.ru
About Wargaming
Wargaming is one of the world's largest publishers and developers in the free-to-play MMO market. The company was founded in 1998 and during this time managed to develop and release more than 15 projects. Wargaming is currently working on a military series of MMO games dedicated to
tank
mid-XNUMXth century air and sea battles: World of Tanks, World of Warplanes and World of Warships. All three projects will become part of the single MMO universe Wargaming.net (www.wargaming.net), bringing together millions of players into a global community of wargamers.
Read more on the website: www.wargaming.com