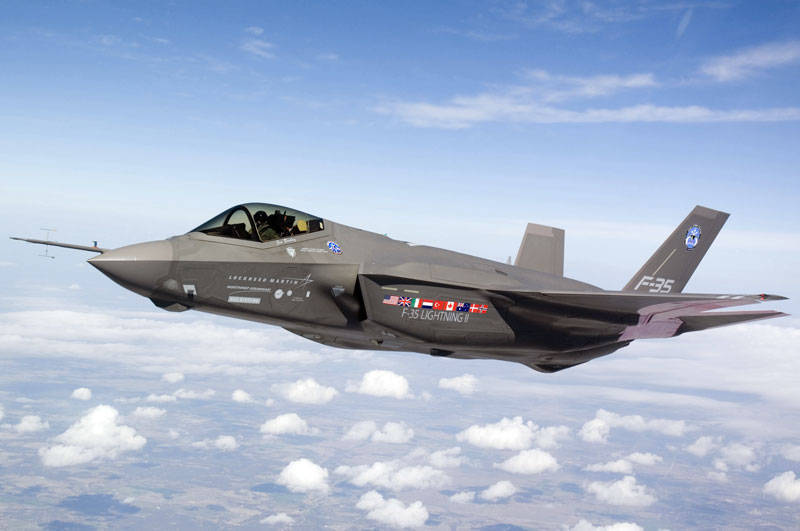 Israel will be the first foreign state to adopt the fifth-generation F-35 multi-purpose fighter Lightning-2, said Steve O'Brien, vice president of Lockheed Martin, at the Paris Air Show 2013 at Le Bourget during the Paris Air Show.
According to Israel Hayom, the first aircraft, as planned, will be delivered to Israel at the end of 2016.
In October, 2010, Israel signed a contract worth 2,75 billion to supply a squadron of X-NUMX F-20 fighters as part of the Foreign Military Sales program. According to the schedule, the delivery of aircraft under this contract should begin at the end of 35 of the year - the beginning of 2016 of the year.
The Israeli Air Force plans to begin training pilots in the United States in 2016, which will allow to receive aircraft in the aforementioned terms. The Air Force has already begun work on the creation of new infrastructure-based aircraft F-35.
The second contract will probably provide for the delivery of a similar number of machines. The Israeli government has already approved their acquisition. This means that if the program implementation schedule is respected, by the end of the decade 40 F-35 aircraft can arrive at the Israeli Air Force. Total Israeli Air Force plan to adopt the F-75 fighter 35.
Earlier, the Israeli Air Force sent specialists to the United States for jointly with the US Department of Defense and Lockheed Martin to prepare F-35 configuration for Israel. At the same time, the issue of integrating Israeli technology into fighter equipment was discussed.
In an interview with Israel Hayom, O'Brien reported that Lockheed Martin had examined the feasibility of installing a number of removable parts produced by the Israeli company Cyclone (a subsidiary of Elbit Systems) on the aircraft's fuselage and concluded that such changes will affect stealth characteristics. In practical terms, this means that the aircraft will have a greater range, remaining invisible to enemy radar.