American military doctors have received a new substance, which in many respects resembles construction foam used to seal cavities in the walls. Doctors say that this unique substance in the future will help save thousands of human lives. First of all, we are talking about the salvation of soldiers wounded in battle.
The substance is literally pumped into the body of a soldier who was injured, which stops the bleeding. The blood stops due to the fact that the foam substance expands and produces an effective restoration of the integrity of the vessels. During this time, the wounded can be taken to the hospital, where he will be given all necessary assistance. If we take into account that the majority of soldiers die after heavy fighting from blood loss, then the new substance should lead to a revolution in medicine.
The first testing of a new foam substance led to a sixfold decrease in blood loss. This was the reason for increasing the chances of a soldier surviving even after three hours after being seriously injured. Three hours is an acceptable time to remove a soldier from the battlefield and deliver him to a military hospital for further treatment.
The question is who will inject foam into the body of a fighter? The doctors respond to this, that the fighter himself will inject the solution. He should give himself two injections in the abdominal cavity. Liquids from both ampoules, when in contact with each other, form a polymer of polyurethane nature, and the polymer volume can increase by a factor of thirty, which will help to stop internal bleeding in the event of a gunshot or shrapnel wound. If a wounded fighter cannot inject himself, then his comrade can do it for him. The biopen, which will be obtained in this way, will become a kind of shield after it hardens and prevents damage to internal organs.
After the wounded soldier hits the surgical table, the foam can be easily removed. It is reported that the surgeon can do it in a minute.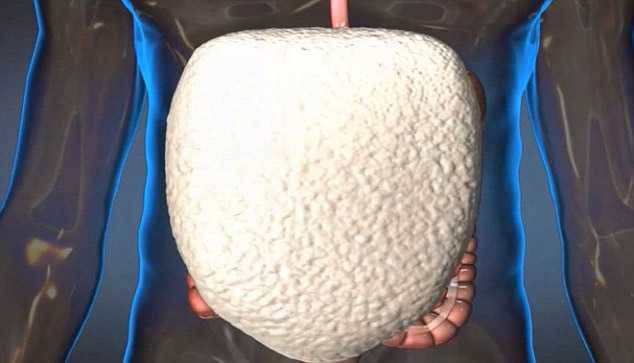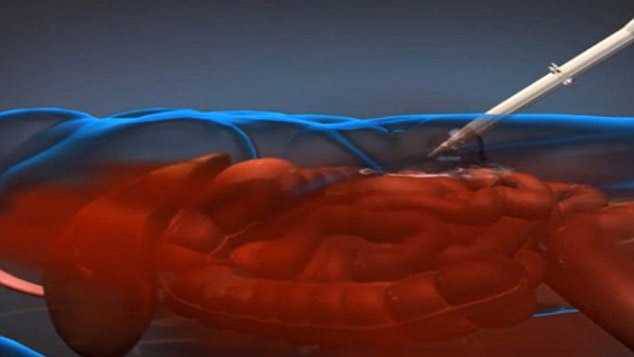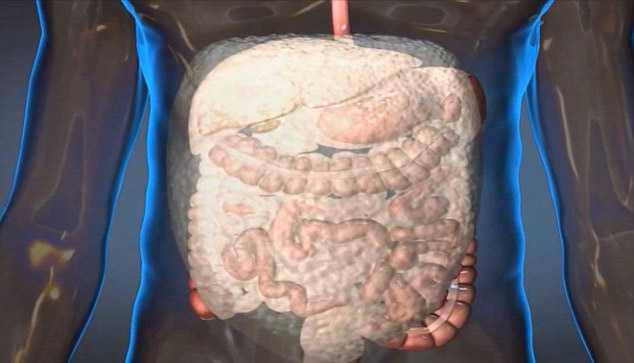 A new material was tested on pigs, and the level of survival of animals after injuries during the first 3 hours increased by 9 times!
However, the new invention causes skeptical evaluation of the military itself. Many argue that when injured in the abdominal cavity biopen may simply be mixed with the contents of the stomach or intestines, which will lead to other unfortunate consequences for the wounded. Whether doctors can cope with the effects of the toxic mixture is also not entirely clear.