An interesting episode in one of the high-profile corruption cases of recent years occurred this week. Representatives of the Prosecutor General's Office returned the case of such a person as ex-prosecutor Ignatenko for further investigation. For those who managed to forget, Ignatenko is a former prosecutor who is accused in the case of instigating the underground gambling business in the Moscow region.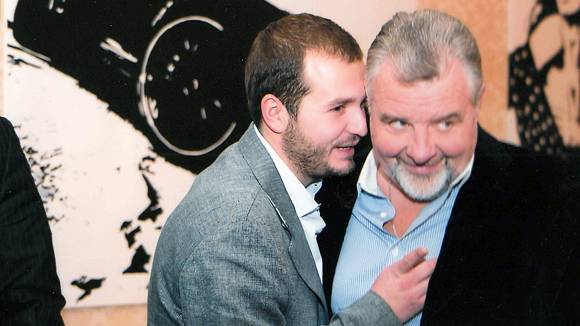 At one time, photographs showing the familiar relations of the prosecutor with the owner of underground casinos in the Moscow region, Ivan Nazarov, were published on the Web. Nazarov was detained, after which he began to confess about how he provided Ignatenko with financial services in exchange for his casino to continue to work. Among such services were tickets to expensive resorts, subscriptions to the casinos themselves,
saunas
and other places where the prosecutor could rest in full. It turned out Ignatenko and gifts in the form of cash.
However, neither Nazarov's testimony nor the numerous documentary evidence of suspiciously close contacts between Ignatenko and the owner of the underground gambling business for the Prosecutor General's Office did not become much impressed. The prosecutor's office returned the case of his former ward for further investigation with the original motivation: the evidence presented by the investigation does not comply with the Code of Criminal Procedure.
Interesting motivation - nothing to say! And most importantly, it is difficult to find fault with anything here. What exactly does not meet the standards? Why not answer? The GP of the Russian Federation leaves all these questions unanswered, which means that Mr. Ignatenko has a great chance to avoid criminal punishment. And it's not easy to avoid, but also to demand reinstatement with multimillion compensation.
Apparently, Ignatenko is already preparing to repeat the fate of other defendants in the case, who have just been released for lack of evidence. It turns out that the business was, it was protected, but now it's impossible to prove it. At least, the General Prosecutor's Office is talking about this.
How did it all begin? Numerous arrests, searches, ex-prosecutor's flight to Poland, detention at a ski resort, requests for extradition from the Polish side. The Polish side made concessions - Ignatenko was extradited to the Russian justice system, and now, apparently, the Poles are wondering: why did the Russians need this whole circus to declare that there is no evidence against Ignatenko?