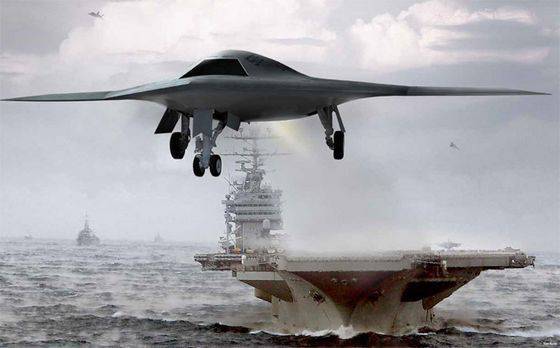 The US Navy sent inquiries for proposals for the development of a project of the UCLASS (Unmanned Carrier-Launched Airborne Surveillance and Strike) assault-reconnaissance UAV based on board an aircraft carrier.
According to Flight International, the terms of reference for the project are directed to four companies that have worthy projects that meet the basic requirements, as well as production and service capabilities: Northrop Grumman, Boeing, Lockheed Martin and General Atomix - Aeronautical Systems (GA-ASI). Requests are prepared individually for each company, their content is not disclosed. Thus, exact technical requirements remain unknown.
Previously planned to send requests at the end of 2012, however, the procedure was postponed several times. It is assumed that after the applicants submit their projects and evaluate them, one winner will be selected with whom an agreement will be concluded. Bids must be submitted in early July.
All of these manufacturers have been developing UCLASS-like UAVs over the past decade.
Lockheed Martin has previously announced that it will submit to the tender unobtrusive UAV, which has similarities with the secret RQ-170 US Air Force. Details of the project are not disclosed. Supposedly, about 24 of such UAVs were manufactured, one of which crashed in Iran in 2011 year.
Northrop Grumman is likely to propose a draft X-47B unmanned aerial vehicle, a Boeing version of the Phantom Ray UAV and a General Atomix version of the Evenger BLA.
As planned, the UCLASS vehicles will be part of the aircraft carrier's aircraft group and will significantly expand its capabilities for conducting reconnaissance and striking targets.
UAVs will perform tasks both independently and in collaboration with the air group.
Unmanned vehicles will be serviced by the crew of an aircraft carrier. Their use will reduce operating costs compared with manned aircraft.