The article is posted on the rights of information cooperation.
Paying once, users will receive a premium at once in all games.
30 in May 2013 - Wargaming, a leading developer and publisher of online games, is pleased to announce a single premium account system for all projects. The monetization solution will be one of the key elements of the Wargaming.net universe and will transform the company's gaming economy into a single interactive ecosystem.
"Wargaming remains faithful to the principles of fair free-t0-play-monetization," said the head of the publishing division of Wargaming, Andrei Yarantsev. "The introduction of a single premium account is one more step towards creating an extensive and harmonious gaming universe with uniform rules for all projects, comfortable conditions and a wide range of near-game services that do not require additional costs."
With the introduction of a single premium account, users will have access to all paid options in any of the games of the company, regardless of the project in which the premium is purchased. By connecting the service to World of Tanks, you can use all its benefits in World of Warplanes, World of Warships and other future Wargaming projects.
In World of Warplanes, a single premium account will appear at the open beta test stage. Every day, all its participants will receive free special tokens, similar to the game currency World of Tanks. Up until release, players will be able to acquire a single premium account for tokens. Later, they will be replaced by gaming gold. In World of Warships, the service will also be introduced at the start of the open beta test.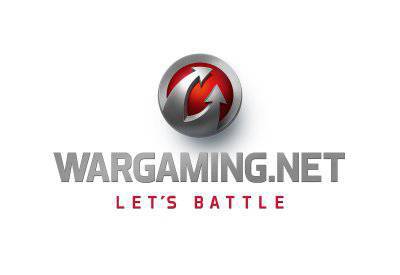 About Wargaming
Wargaming is one of the world's largest publishers and developers in the free-to-play MMO market. The company was founded in 1998, and during that time managed to turn from a group of enthusiasts into an international corporation with 1600 employees and has released more 15 games.
Wargaming is currently working on a military series of MMO games dedicated to
tank
, air and sea battles of the middle of the XX century. The flagship project of the company, the tank action of World of Tanks, managed to win many awards from leading gaming publications and become one of the most successful MMO projects, aerial World of Warplanes is on the list of the most anticipated releases of 2012, and the third in the series of the World of Warships project dedicated to warships, scheduled for 2013.
In June, 2012, Wargaming announced Wargaming.net service, which will become the center of a new gaming universe, uniting all MMO-projects of the company on www.wargaming.net.
Read more at www.wargaming.com