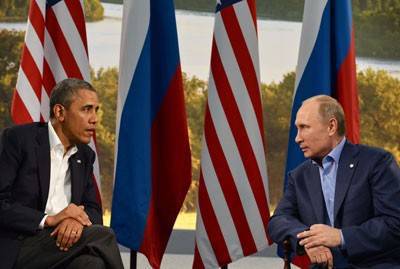 Looking through
news
He drew attention to some facts that were not visible in the general flow, the conclusions from which seem interesting.
The long and not always successful confrontation between the Foreign Ministry of Russia and the State Department somehow resembled tango. With the change of "leader" (paradox), where Russia, losing the rhythm, used (successfully) twists to return positions. For a long time I could not understand the "game" of diplomats, that is, the C-300 is something else, for now, no longer. Then we take the view that the blame on blood on both sides, then (true) gangsters-cannibals are the only evil.
The Syrian side worked very synchronously. Well done! Bashar took the right rhythm, the proposals of (only political) "opposition" much more
о
more than their Western masters could have imagined, before the re-orientation of all Arabs to the old Israeli bugaboo. What is called, "the boat swam almost without swaying." All the attention at certain moments, when it seemed that the scenario of Bosnia, Kosovo, or even Libya was about to happen, was the course of Russia, which either confused the "partners", then made them think that before the 80's scenario a little bit. I will not point to the obvious "hooks" spiked by Lavrov on the way of our "partners", but at certain times he was not able to go to the village, not to the city, he smiled that your Dzhokonda (it would be necessary to work with botox).
Well, finally it happened. All cards are open, and lie on the table, the player is at a loss by his loss, and the game starts again. Thanks to the party that the Putin-Lavrov-Assad troika won for Syria, the large (if not the largest) base in Qusayr was destroyed. In Aleppo, the mopping up of thugs is proceeding to zero. Shabiha is gaining momentum more and more. Of course, the participation of Hezbollah (the party of Allah) slightly spoils the picture. But at least Bashar faithfully refused Russian volunteers - there is less reason to accuse of using mercenaries. But be that as it may, the first party was left for Syria and Russia. And this is a kind of signal to our real partners who are worth dealing with.