Paris, June 18, 2013. Holding "
Aviation
equipment ", part of the Rostec State Corporation, will present for the first time a new development - a unique cylinder for the main landing gear of the modern Ka-62 multi-purpose helicopter - at the 50th anniversary Le Bourget 2013 air show, which will be held from June 17 to 23, 2013 in Paris.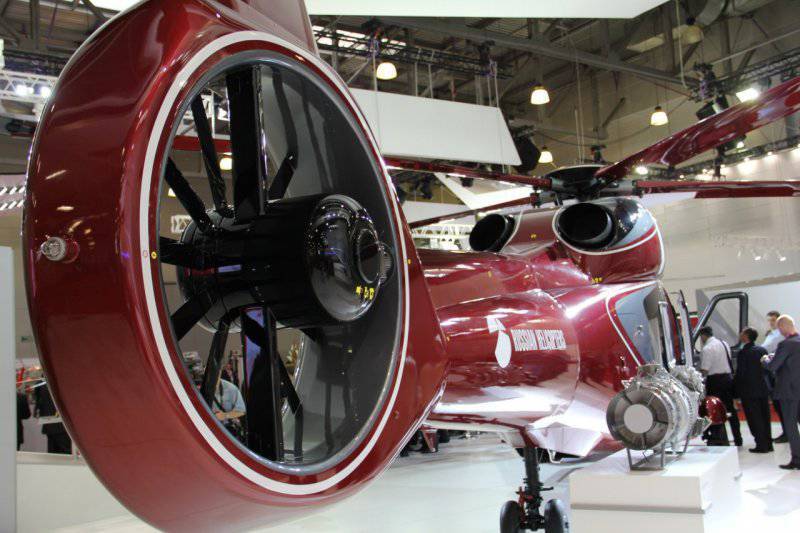 The main bearing cylinder is thin-walled and made of titanium alloy BT-22. The uniqueness of the main Ka-62 chassis support (which incorporates a shock absorber-lift, which participates both in the depreciation work and in cleaning the chassis support) lies in its minimum dimensions, while the complex layout of the combined units imposes significant restrictions on details included in their composition.
"Participation in one of the largest international aviation stores allows us to demonstrate new products, design and production capabilities of the holding. We are interested in developing partnerships with aircraft manufacturers and their suppliers, "said Maxim Kuzyuk, General Director of Aviation Equipment Holding. - Today we are moving from the production of individual units to the creation of complete systems. Together with foreign partners, we have already begun work on long-term projects that are aimed at developing new generation systems. "
Also at the holding's stand will be presented the top link of the hinge slot made of high-strength titanium alloy, which is installed on the rear rack of medium-haul Tu-204 / 214 aircraft, and upgraded ignition units, the main purpose of which is to ignite the fuel-air mixture in the combustion chambers of aviation gas turbine engines.
In addition, the holding's exposition will feature an oxygen supply unit BKP-3-210Р with a significantly reduced mass and a fire extinguisher UBSH with a modernized pyrogolovka, differing in small dimensions.
Stand "Aviation Equipment" №4-B188 will be located in the hall 4. In accordance with the new divisional structure of the holding, the stand is divided into seven zones: hydraulic and fuel systems, parachute equipment, ground equipment, safety and life support systems, power supply systems and actuators, airstrips, auxiliary power units and engine components. All zones will be equipped with plasma panels on which products of the Aviaagregat holding company, UAPO, UAP Gidravlika, Research Institute of Parachute Engineering, Molniya Scientific Production Enterprise, MKPK Universal, MMP Znamya and NPP Respirator will be demonstrated.
Holding "Aviation Equipment"
part of Rostec State Corporation. The holding includes 36 enterprises located throughout the country - in Moscow, the Moscow region, Ufa, Samara, Ulyanovsk, Omsk, the Arkhangelsk region and other regions of Russia. The holding's enterprises carry out their main activities in the areas of development, production and after-sales service of aircraft systems and components. In addition, the holding manufactures parts and assemblies for such industries as oil and gas, automotive, transport, energy. The key partners and customers of the company's enterprises are OJSC United Aircraft Corporation, OJSC Helicopters of Russia, OJSC United Engine Corporation, OJSC Russian Railways, OJSC AVTOVAZ, OJSC Gazprom and Aeroflot Airlines, Siberia "," UTair ", STC" Russia ", etc.
Russian Technologies State Corporation (Rostec)
- Russian corporation, established in 2007 year to promote the development, production and export of high-tech industrial products for civil and military purposes. It includes 663 organizations, of which 8 holding companies in the military-industrial complex are currently formed, and 5 in civilian industries. Rostec organizations are located on the territory of 60 subjects of the Russian Federation and supply products to markets in more than 70 countries of the world. Net profit in 2011 amounted to 45,6 billion rubles, tax deductions to the budgets of all levels reached 100 billion rubles.