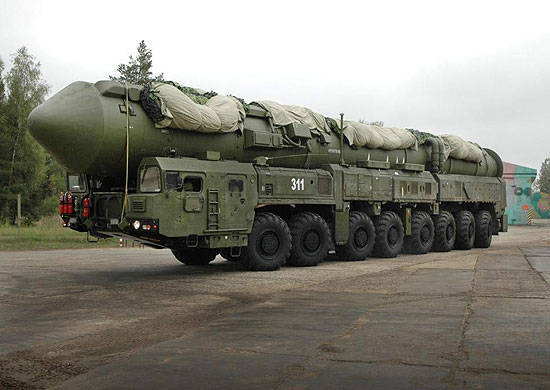 In the Tyumen Higher Military Engineering Command School named after Marshal of the Engineering Troops A.I. Proshlyakova (TWVIKU), a branch of the Combined Arms Academy of the Armed Forces of the Russian Federation, will train officers for the Strategic Missile Forces.
The new specialization "Application of the engineering units of the Strategic Missile Forces" was created by order of the Minister of Defense at the initiative of the command of the Missile Forces.
Already this year, the military university will begin the preparation of the first training group, whose graduates will serve in the rocket regiments equipped with the mobile Yars soil missile system.
The RVSN engineering service together with TWVIKU developed qualification requirements for the training of officers. The curriculum will include such disciplines as techniques and methods for masking units, the basics of geology for determining the bearing capacity of soils, and conducting engineering intelligence to support the actions of missile units and subunits. It is also planned to supply equipment and property of the Strategic Missile Forces to the school.
Troop training internships of the training group will be held in units equipped with the newest mobile soil missile systems Topol-M and Yars. This will allow graduates to begin their professional duties without additional training.