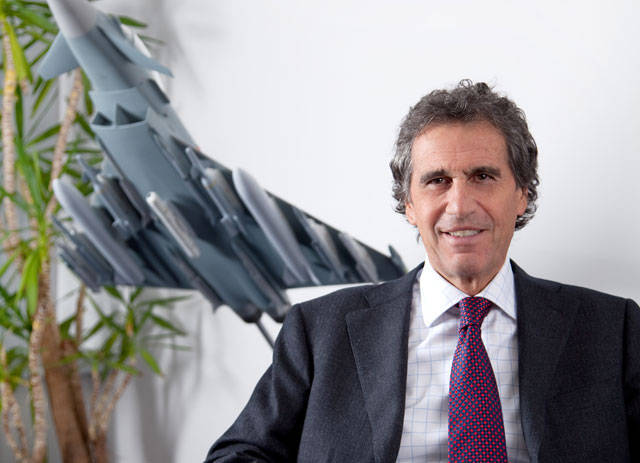 Outgoing as the executive director of the Eurofughter consortium, Enzo Casolini (Enzo Casolini), who worked in this capacity for four years, in an interview with Flight Daily News spoke about the present and future of the Typhoon program, according to 15 June flightglobal.com. June 19 will be replaced by Alberto Gutierrez in this post.
Kazolini said that Eurofughter is the largest European defense project for the production of Typhoon fighters, in which in four participating countries (Germany, Italy, Spain and the United Kingdom) more than 100 thousand people are employed. If Tranche 3В fighters are ordered, this solution will allow fighters of this type to be produced right up to the start of the 2018 year. The decision depends on the outcome of the elections in Germany, which will be held in September. It is known that Italy and Spain oppose this tranche. The UK believes that if new export orders are received instead of the Tranche 3В, production can continue beyond the 2020 of the year.
At present, the Typhoons are in service with the air forces of four consortium member countries, as well as Austria, Oman and Saudi Arabia. Negotiations are underway to supply a second batch of fighters for Saudi Arabia, as well as the United Arab Emirates, Qatar and Kuwait. The consortium also does not discount India, whose government has difficult negotiations with the French company Dassault. According to Kazolini, New Delhi has not yet firmly expressed its opinion on what exactly the Rafale is necessary for the Air Force. "We are ready for any eventuality and we are waiting for the decision of the Indian government," he said.
High export hopes are associated with equipping Typhoon fighters with an on-board radar with active PAR. An airplane with such a radar will be flown to the sky at the start of the 2014 of the year. Customers are waiting for this fighter as soon as possible, and not in 15 years, said Kazolini. In the future, the fighter can be equipped with a thrust vector control, which will turn the Typhoon into an "unsurpassed aircraft."
Responding to a question about the American F-35 fighter and its advancement in European countries, Kazolini expressed the opinion that this is a "politically controlled US program." The plane has problems in development. "Maybe he will be good in 10 years, but at the moment the fighter is halfway to becoming a full-fledged combat aircraft," said Kazolini.