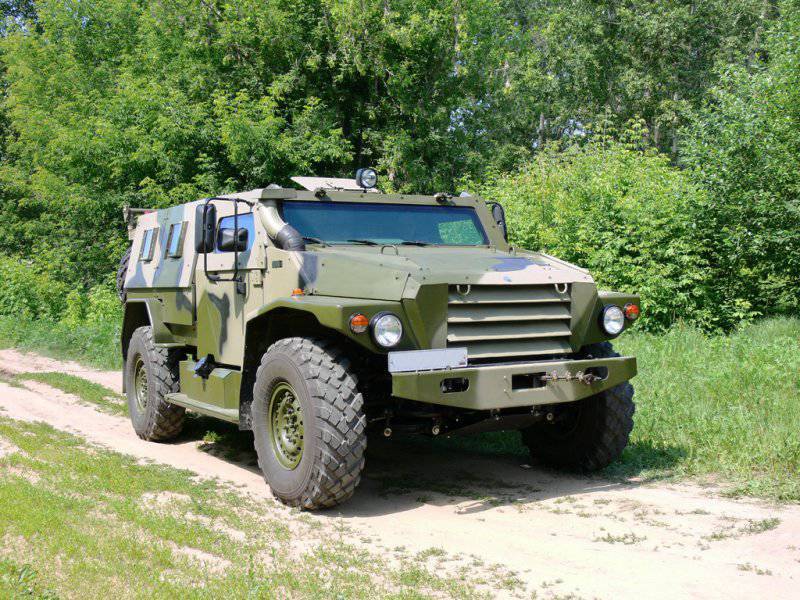 For the first time, the model range of Volk cars with a carrying capacity from 1,5 to 2,5 tons was presented in the town of Moscow near Zhukovskoye three years ago. The basis of the multipurpose car went to the type of machine "Tiger", passed the test in the "hot spots". The direct purpose of the Wolf is to transport soldiers in combat, as well as carrying out anti-terrorist operations. Motorists, first of all, will be interested in diesel sectional engine, which meets all the norms and requirements of European standards.
The machine has a frame structure and is equipped with a new independent suspension, clearance change system and a winch. The developers have taken care of the concept of protection by introducing frame-panel armor and 68-mm millimeter glasses into the structure of the car. To observe the terrain and fire, the Wolf was equipped with a functional module with protective loopholes.
Power unit is 300 horsepower. Engineers of the company "VIC" took care of the reserve capacity in case of increased protection. Transmission from the "Wolf" five-speed manual inherited from his predecessor "Tiger". The transmission resource is approximately 250 thousands of kilometers.
On the car plan to install equipment for driving schools in order to train soldiers in the management of new technology. The multifunctional car "Wolf", among other things, must fulfill the tasks of defense of the territory, transport various cargoes, tow trailer systems, transport and assist in the installation of weapons and special equipment.
The Volkov family received very good marks from experts in the military industry, and this is already the first step towards the start of their mass production. In time, the military-industrial company OOO VPK will have a chance to receive a state order for the mass production of this brand of cars, so necessary for our army.