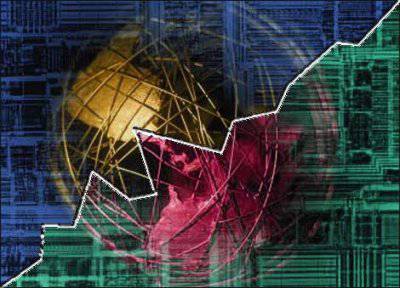 Probably, many thought about the fact that lately the traditional foundations of Russia have been subjected to strong external pressure. Moreover, this pressure would not lead to a social deformation inside the country, if not for the presence of destructive elements, trying to indulge the trends of globalism in Russia itself. If such problems bother you, then you should pay attention to the new site.
antiglobalist.com
which unites under its banner people trying to resist limitless globalism. This is a kind of social network for active people with sober mind, who understand that Russia today has come under a powerful pressure of moral principles alien to our society.
Globalism is, after all, not only the economy, the expansion of military alliances while simultaneously implanting its principles of life, but it is also putting pressure on the foundations of the culture of a certain social stratum, and even on the entire civilian basis of the state. One of the latest manifestations of what is called rabid globalism is the endless propaganda of LGBT people. All sorts of actions, rallies, parades and processions in many countries are designed to divert people's attention from the real problems. LGBT propaganda gets to Russia through the global gay lobby. To understand this, it is enough to pay attention to the questions that European journalists have recently asked the Russian president. Wherever Putin comes, he is traditionally awaited by the question of "pressure" on sexual minorities. Sometimes it is felt that the head of state can hardly restrain his emotions. And the majority of Russians, too, are barely holding back at the frank aggressive rhetoric of the very gays who, it turns out, need to be protected, cherished and nurtured.
Today, the social network of anti-globalists is conducting its work so that every person who signs up for it has the opportunity to resist globalization, which strives to destroy
historical
foundations of Russia. On the site you can discuss the burning issue that captures the minds of antiglobalists. Here you can agree on a joint statement against the next manifestation of global politics.
The site publishes fresh materials on the topic of countering globalization. Here you can publish your photos that will attract the attention of your like-minded people.