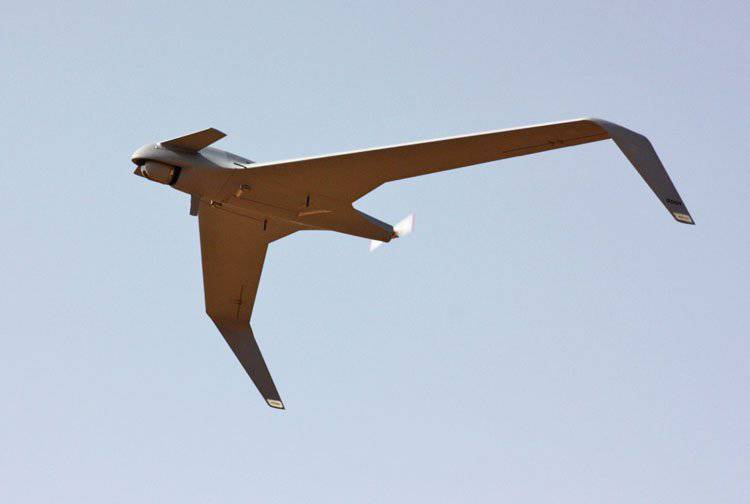 Aeronautics Ltd is one of the leading Israeli manufacturers of unmanned aerial vehicles
aviation
systems. The company's client list includes dozens of countries, and one of the company's most popular developments is the Orbiter unmanned aerial vehicle (UAV). The Orbiter family of small UAVs with an electric pusher engine is represented by three models: Orbiter 1, Orbiter 2 and Orbiter 3. All three models have been tested and put into service, their total flight time is tens of thousands of hours.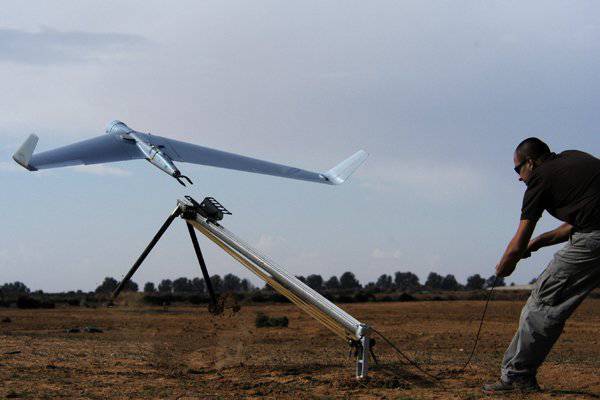 Orbiter has extremely low optical, thermal, acoustic and radar visibility and is practically undetectable. Mini UAV Orbiter is designed for use in military operations and to ensure the internal security of countries. In military missions, it is used to solve a wide range of tasks, including: observation and reconnaissance, artillery support, protection of convoys and special operations. The system is an optimal solution for reconnaissance in the enemy's rear area, low intensity conflicts, and combat operations in urban areas. Orbiter can also be used at sea, taking off and landing on board naval vessels.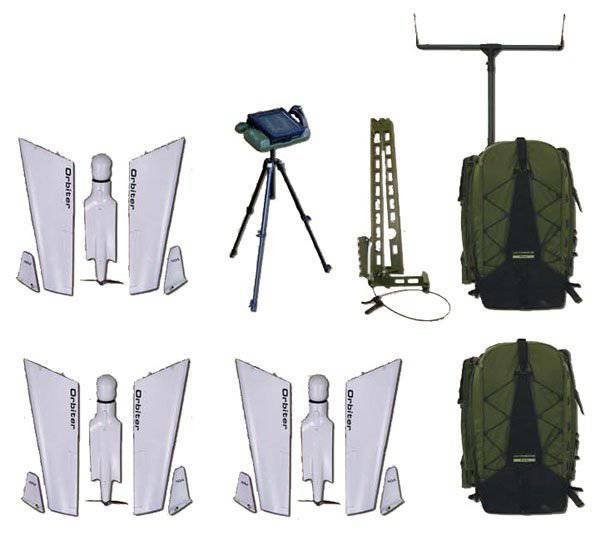 Orbiter UAV is transported, assembled, launched and controlled by only two minimally trained fighters. The entire Orbiter system fits in one backpack and no additional staff is needed to deploy it. Assembly of the device takes no more than 10 minutes.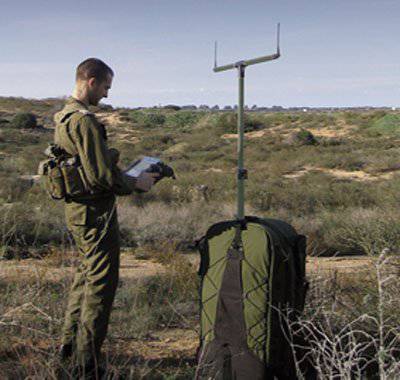 Orbiter proved its capabilities in difficult weather conditions, day and night, and a real combat situation. Orbiter is able to perform flight on a route entered in the program before the flight or on the route already programmed during the flight. Orbiter UAV has a flight mode in which the operator points to the object and the device automatically monitors this object.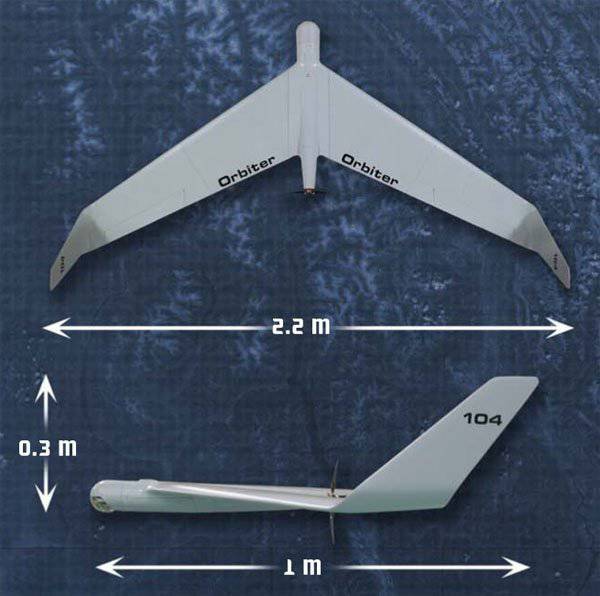 Structurally, the Orbiter glider is a tailless flying wing made of composite materials. This gives Orbiter excellent aerodynamic characteristics, the ability to carry the necessary payload and the ability to withstand the load during landing.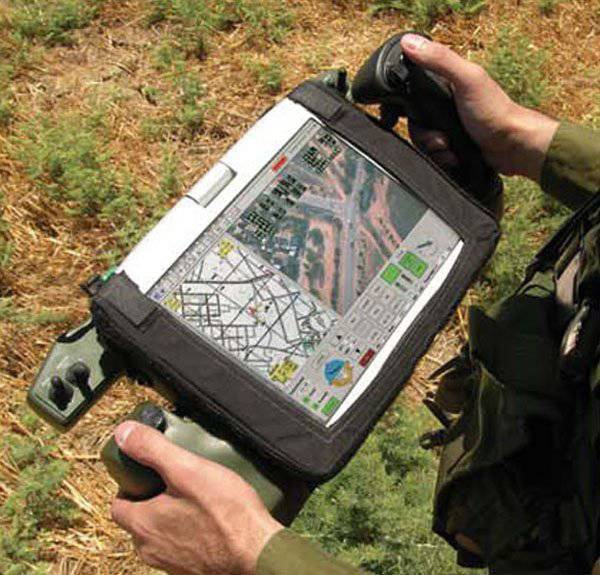 Orbiter's ground control system is a compact unit that can be worn over a protective vest or mounted on a tripod. A portable ground control system combines a user-friendly software interface and advanced real-time equipment. One of the most important advantages is that even an inexperienced operator with minimal training is able to successfully carry out all stages of Orbiter's preparation and flight and to collect high-quality reconnaissance data in real time. All received data (video and telemetry) is recorded on the built-in hard disk, which can hold up to 12 video hours (for the 1 Orbiter).
Upon completion of the task, Orbiter automatically or at the command of the operator returns to a given point, where he opens his parachute, flips upside down and lands on a reusable airbag. After replacing the batteries with just a few minutes, the Orbiter is ready for the next flight. After using Orbiter, the backpack is disassembled and placed in all the same.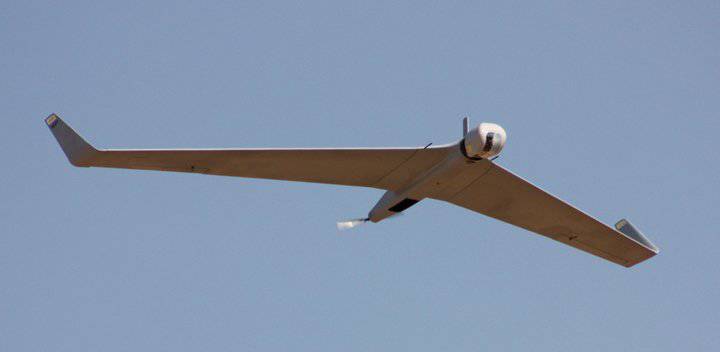 The wingspan of the Orbiter 2 is about three meters with a maximum take-off weight of less than 10 kg. It is also designed according to the flying wing design and is equipped with a silent brushless electric motor with a pushing propeller. This allows him to remain in the air for four hours, act at a distance of 30-80 km (30 with a portable control panel, 80 and more at a mobile control point) and at an altitude of up to 5500 meters. The optoelectronic stabilized payload located in the nose of the UAV (STAMP) is produced by the subsidiary Aeronautics Controp (Aeronautics owns 51 percent of the company's shares, while Rafael has 49 percent). Depending on the tasks performed, the UAV can be equipped with a STAMP payload weighing 1200 grams with a daytime video camera, thermal or thermal, with variable weight gain up to 1.2 kg. It is also possible to accommodate the Controp M-STAMP multi-touch payload with the same weight in 1.2 kg carrying both a CCD and a thermal imager. This payload provides Orbiter with enhanced observation modes, including inertial automatic tracking of the target, keeping the observation at certain points or coordinates, scanning, video mosaic mode, and others. Finland purchased the Orbiter-55 2 systems for 23 million euros.
17 November the 2010-th year made its first flight of the Orbiter 3 UAV. The wingspan is 4.2 meters, the duration of the flight 7 hours, 100 range of km. Like previous models, the Orbiter-3 takes off with the help of a catapult and lands on an unprepared platform using a parachute and an inflatable pillow.
"The Orbiter 3 STUAS provides the market for unmanned systems with capabilities that previously did not exist," said Ran Carmeli, head of the Aeronautics aircraft department. pores only for much larger tactical UAVs weighing 25 kg or more. "
Orbiter 3 is capable of carrying a wide range of equipment, including the most advanced multisensor stabilized station TD-STAMP, developed by Controp Precision Technologies. TD-STAMP includes a CCD camera, a high-performance cooled imager (FLIR) and a laser pointer. All this equipment weighing only five kilograms is placed on a mini-platform compact gyro-stabilized in three planes.
"I believe that Orbiter 3 STUAS will enjoy great success in the market, moreover, it will bring real changes to the UAV market," said Aeronautics CEO Avi Leumi. We get constant demands for enhanced intelligence, surveillance and reconnaissance while maintaining operational flexibility and low logistics, and that's just what Orbiter 3 is. "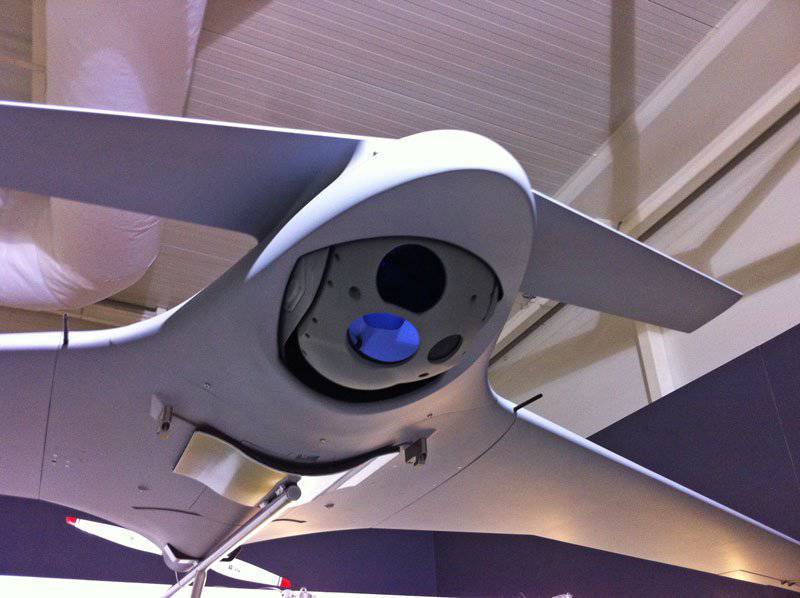 Orbiter is equipped with advanced and proven UMAS ™ avionics, including GPS navigation systems and inertial flight control, navigation and data transfer functions.
Controp Precision Technologies has created a lightweight payload specially optimized for small unmanned aerial vehicles. The new TD STAMP payload has characteristics comparable to a much larger payload. With its total weight from 2.8 kg for two modular day / night versions to five kg for two modal day / night versions with a laser designator, it is the easiest payload with a laser designator available on the market today.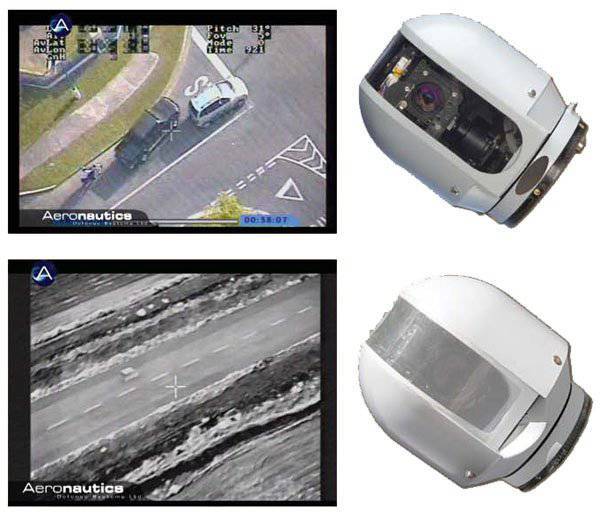 Controp Precision Technologies has developed an optoelectronic payload for use on aerial, ground, and offshore platforms. One of the company's specializations is a lightweight, gyro-stabilized optoelectronic payload designed for small Unmanned Aerial Vehicles (SUAV). About seven years ago, Controp presented a gyro-stabilized miniature payload, STAMP (small gyro-stabilized miniature payload), developed with the assistance of the Israeli Ministry of Defense specifically for small UAVs. STAMP was chosen as the standard payload for the Sky Rider mini UAV adopted by the Tsakhal artillery corps. She has not proven her capabilities in operations in Israel and abroad. STAMP can be installed in the nose, on the bottom or top of its carrier. This stabilized in three planes system is not limited to use on mini-UAVs, it is also suitable for installation on small balloons and many other air and ground carriers.
Fully stabilized platform D-STAMP allows you to get a clear color video image in the daytime. It has a tenfold optical zoom and full coverage in azimuth and altitude.
She also has a new scan mode that allows you to quickly cover a large area. STAMP-HD weighs 750 grams and is equipped with a high-resolution daytime camera. The U-Stamp platform stabilized in three planes allows to get a clear color video image at night. It has a digital zoom and full coverage in azimuth and altitude, it is equipped with an uncooled thermal imager with the possibility of zoom and without it. M-STAMP includes a daytime camera, an uncooled thermal imager with a double field of view and a laser target designator, all with a weight of 1.2 kg. Currently, work is underway to further reduce the weight of the model M-STAMP to one kilogram. The T-STAMP model weighs 2.8 kg and contains three sensors on a stabilized platform: a cooled thermal imager with continuous zoom and a CCD camera. T-STAMP also contains a stabilized inertial measuring device that provides accurate determination of the geographic location of targets.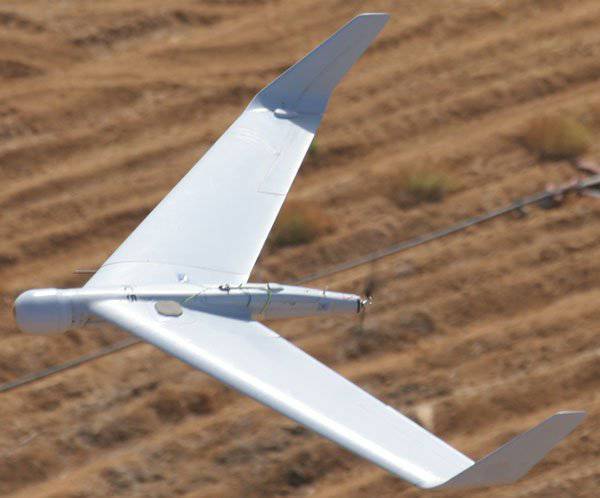 Military use of UAVs:
Short-range observation and reconnaissance
Special operations support
Low intensity conflicts
City building operations
Convoys support
Unit protection
Battle Damage Score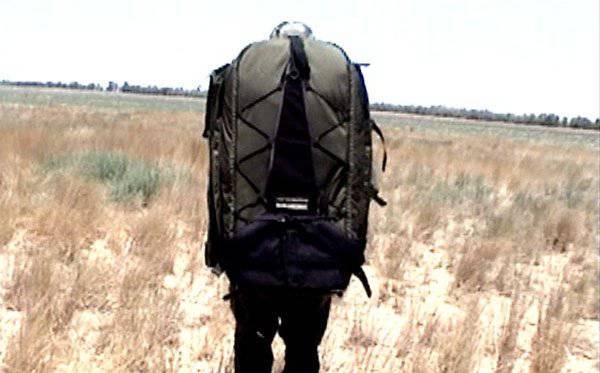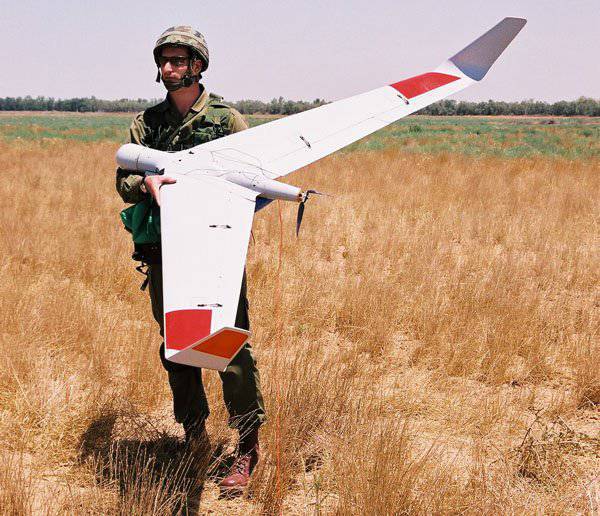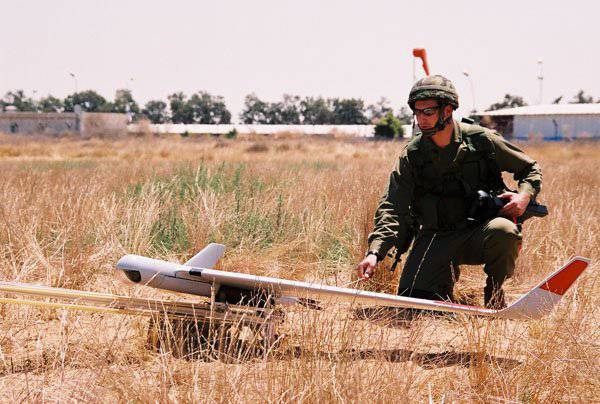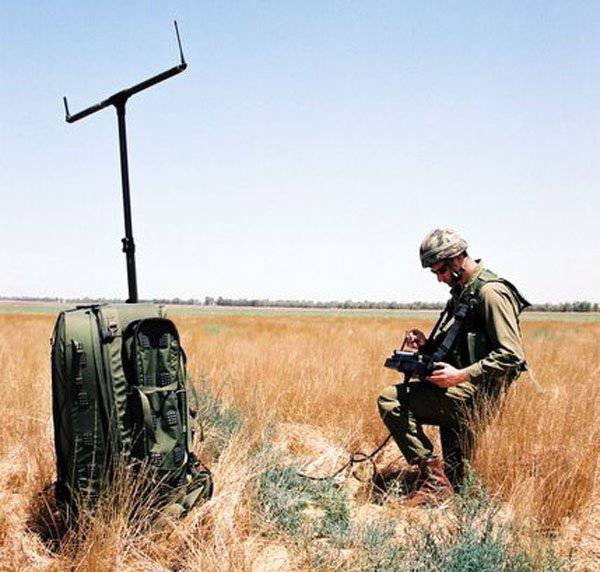 National Security Applications:
Counter terrorist operations
Law enforcement
Protection of strategic objects
Participation in disaster management
Detection and assistance in extinguishing fires
Search rescue operations
Features UAV Orbitter:
Portable / passenger car
Going for 10 minutes
Runs by hand, catapult or tensioner
Very low level of acoustic, optical, thermal and radar visibility
Easy to control from a laptop computer
Automatic landing with a parachute and an air bag
24 hour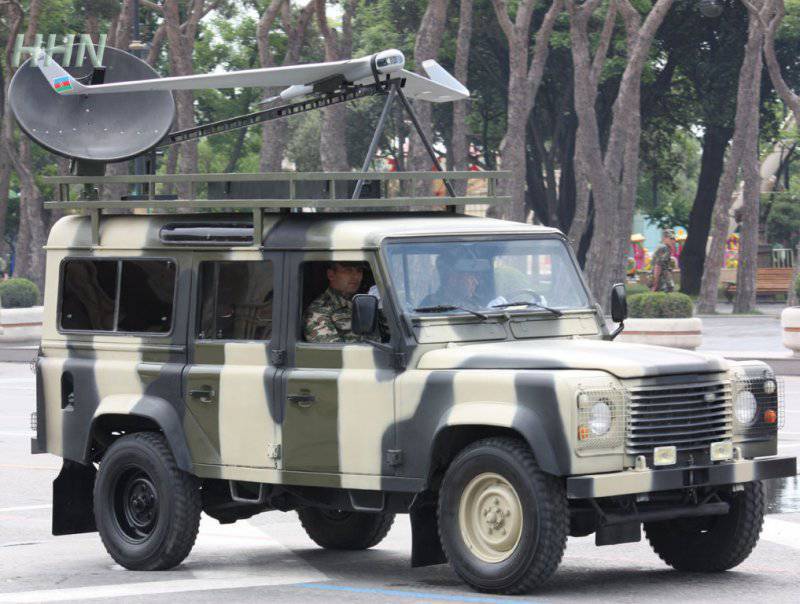 In the 2004 year of the UAV, the Orbiter was acquired by the EMERCOM of Russia, is in service with Kazakhstan, and licensed production was established in Azerbaijan.
Performance characteristics: