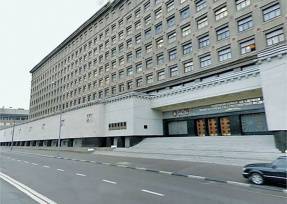 After a two-year break, recruitment of students to the Combined Arms Academy of the Armed Forces of the Russian Federation was resumed, Lieutenant-General Viktor Polyakov, head of the Military Training and Research Center (VUNC) of the Ground Forces, told Interfax the other day. "In accordance with the order of the Minister of Defense of the Russian Federation, the recruitment of students for the 2013 – 2014 school year begins. Training officers will be held on a two-year training program, - said Polyakov. - In all subjects of study, candidates will take exams depending on their official assignment. A comprehensive examination of the professional and job component is given in the form of testing. " In 2013, the competition for admission to military schools, subordinate to the Commander-in-Chief of the Land Forces, will average three people per seat. The command of the Combined Arms Academy, together with the Main Command of the Ground Forces, carefully selected the candidates.
A month before entering the troops, methodological gatherings were held, where students were given classes on the most difficult issues in order to prepare them for the highest quality admission. In total, the academy will receive more than 200 of the most trained officers, excluding military personnel from the special faculty (foreigners) and the faculty of the Internal Troops, where more than 150 people will be trained.
It should be noted that the restoration of the normal activities of military schools became possible after the abolition of a number of voluntaristic decisions of the former leadership of the Ministry of Defense. "I signed a government decree on the reorganization of the military research and training center - the Combined Arms Academy of the Armed Forces - by isolating two components from it: the Ryazan Higher Airborne Command School named after Margelov and the Tyumen Higher Military Engineering School," said Dmitry Medvedev, the head of the government recently. meeting with deputy prime ministers.