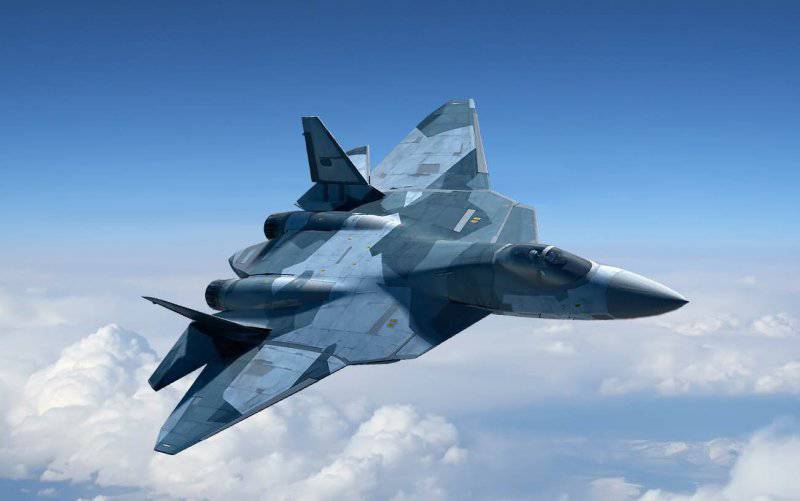 In Zhukovsky near Moscow, one of the stages of testing the T-50 multi-role fighter, the elements of which are being developed by organizations of the Rostec state corporation, was completed.
The Russian 5-generation aircraft not only surpassed its foreign counterparts in its parameters, but also showed characteristics that exceeded the developers' expectations, according to a press release from the state corporation.
Perspective
aviation
the T-50 front-line aviation complex is an aircraft capable of performing any task intended for both a fighter and an attack aircraft and a bomber. The fifth generation fighter is invisible to enemy radars, has a speed of more than 2500 km / h and has artificial intelligence. The aircraft is able to perform complex operations that were previously impossible without pilot intervention.
The PAK FA performed demonstration flights and demonstrated aerobatics. According to testers, the machine does a lot on its own, which makes it easier for the pilot. For example, if you let go of the handle on takeoff, the plane itself will switch to horizontal flight mode. Even in the case when the pilot is not able to fly a fighter, the T-50 is able to return to its home base and land.
The T-50 has an automatic target recognition system. Special transceiver elements are built into the casing of the PAK-FA, thanks to which the aircraft reacts to all objects around it and transmits signals to the pilot about the threat.
The main structural elements of the fighter are manufactured by Rostec enterprises. The power plant is being developed by designers of the United Engine Corporation. Lantern cockpit and trim make specialists holding "RT-Chemcomposite." Avionics and avionics that meet the requirements of the fifth generation aircraft are created in the "Radio-electronic technologies" concern.
Most of the characteristics of the fighter kept secret. The only thing that is claimed by the designers, many of the parameters of the PAK-FA are superior to the American fifth-generation Raptor F-22 aircraft. The speed of the Russian aircraft is more on 500 km / h, the weight of the structure is less, and the duration of the flight is much higher. In addition, the T-50 is more maneuverable than the American fighter.
During the secret tests, the T-50 made more than 500 sorties. The developers claim that the first stage of testing was successful. The complex of the fifth generation T-50 plan to start mass production in 2015 year.