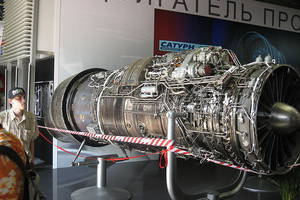 Perspective
aviation
Frontline Aviation Complex (PAK FA), also known as T-50, made its first flight on January 29, 2010. Currently, more than 40 test flights have been completed. The latest Russian fifth-generation fighter, which is designed to replace the MiG-5 and Su-29 aircraft, should go into service with the Russian Air Force in 27. Currently, the aircraft is equipped with AL-2015F41 engines, which are a deep modernization of AL-1FP engines installed on 31th generation aircraft. This solution is transitional and at this stage meets most of the requirements for engines of the 4th generation. The development of a fundamentally new engine should end no earlier than 5.
The AL-41F1 engine (117 product) is an aircraft turbojet dual-circuit engine equipped with an afterburner chamber and having a thrust vectoring control that provides additional maneuverability to the aircraft. This engine according to the manufacturer of NPO Saturn meets all the requirements that apply to engines 5-th generation. Including allows you to develop supersonic speed without the use of afterburner, and is also equipped with a fully digital control system and has a plasma ignition system. Despite the external similarities with previous generations of engines, the AL-41F1 received about 80% completely new parts and differs from the 4-generation engines by increased thrust, a more complex automation system, a new turbine and improved flow characteristics
Currently, this engine is produced in two versions: AL-41F1 and AL-41F1С installed on the fifth-generation multipurpose fighter T-50 and the multipurpose fighter 4 ++ generation
The main differences from the past generation of jet engines:
The combustion chamber.
Compressors of low and high pressure.
Increased to 932 mm. turbine diameter.
All-view thrust vector control ± 16 ° in any direction and ± 20 ° in the plane.
Plasma ignition system.
Digital automated control system with elements of distributed parameters.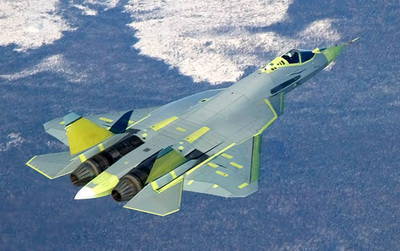 Thanks to all these improvements, it was possible to significantly increase the engine thrust from 12 500 kgf to 15 000 kgf and increase the engine lifetime 4 times from 1000 to 4000 hours. At the same time increased reliability and reduced fuel consumption. For the first time, a plasma ignition system was implemented on the engine, which made oxygen-free engine start possible.
The engine received a fully digital control system with full responsibility, all hydraulic units act only as performers. Additionally, the design provides one centrifugal generator, which should, in case of failure of the entire electronics (for example, due to the impact of a nuclear explosion), allow the aircraft to return safely to the base, working in reduced mode.
Until 2015, all flight tests of the PAK FA will be carried out using these engines. It is with the 117 product that the aircraft will pass all the tests of its flight performance. Installation, testing and certification of new engines will require a relatively short period of time considered by military experts, and their development from scratch will take from 5 to 7 years.
Konstantin Makienko, deputy director of the Center for Analysis of Strategies and Technologies, believes that those deeply modernized 4-generation engines that Saturn now has are enough for all today's needs of the domestic Air Force, including the PAK FA aircraft, at least for the period of testing. According to the expert, the need for a true 5 generation engine - in terms of size, weight, and technical characteristics - will appear only in 10 years.
In this sense, the Ministry of Defense has time, because the need for more advanced engines will appear when heavier planes appear (optimized for impact tasks or two-seater). There is a pattern in which an aircraft adds an average of 1% per year to its weight. With a service life of 30-50 years, the engine thrust will need to be raised by 30-50%. Thus, increasing the energy capabilities of the engines will become relevant at the level of 2020, when new modifications of the aircraft begin to appear.