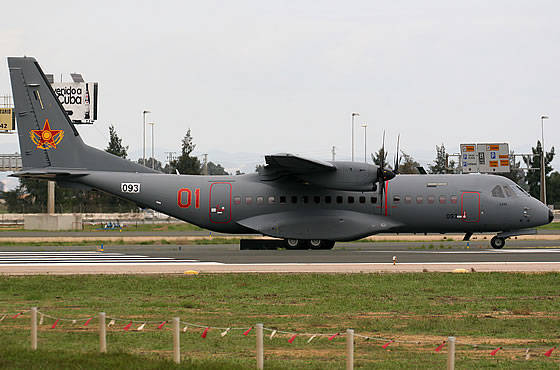 During the official visit to Kazakhstan of Spain's Minister of Defense Pedro Morenés, the Kazakh side expressed its intention to acquire two additional aircrafts BTA C-295 manufactured by Airbus Militi.
On this, as the agency EFE, said the representative of the Ministry of Defense of Spain.
In March, 2012 of the year, Airbus Militery entered into a contract with the state company Kazspecexport belonging to the Ministry of Kazakhstan of Kazakhstan to supply two C-295, as well as related services, spare parts and equipment. At the same time, a memorandum of understanding was signed on the purchase of 6 additional C-295, contracts for the supply of which must be signed in the coming years.
According to EFE, Kazakhstan's Defense Minister Adilbek Dzhaksybekov also expressed interest in buying two A-400M aircraft.
In January of this year, the park
aviation
Kazakhstani army's equipment was replenished with the first two military transport aircraft S-295M manufactured by Airbus Military. Kazakhstan Engineering National Company JSC plans to organize service maintenance of S-295 and A-400M aircraft on the basis of the aviation technical center being created in Astana.
During a visit to 10-11 in June, the ministers of defense of Spain and Kazakhstan signed a memorandum on military and military-technical cooperation, the purchase of defense products, military education, research and development and logistic support.
The ministers reached an agreement on the participation of Spanish enterprises in the KADEX arms exhibition, which will be held in Astana in 2014.
According to P.Morenes, representatives of the Armed Forces of Kazakhstan will be able to receive training at the CESEDEN Higher Center for National Defense Studies (Centro Superior de Estudios de la Defensa Nacional). Spain plans to send its observers to participate in the Steppe Eagle peacekeeping exercise, which will be held in Kazakhstan in August of this year.
During the visit, P.Morenes visited the national company Kazakhstan Engineering, where he was provided with information about the structure, goals, objectives and projects implemented, as well as created jointly with the Spanish company Indra Sistemas. Kazakhstan Engineering, focused on the production, final assembly, repair and maintenance of radar stations, electronic warfare systems, electronic intelligence and other electronic equipment.
The Minister of Defense of Spain also visited the airborne assault brigade of the Armed Forces of Kazakhstan and got acquainted with the armaments of military hardware that are in its armament.