Russia Day is celebrated on the anniversary of the adoption of the Declaration of State Sovereignty of the RSFSR 12 June 1990. Although this holiday is relatively young and still perceived in society ambiguously, the key word defining its meaning is the word sovereignty - the notion of a patriotic lexicon.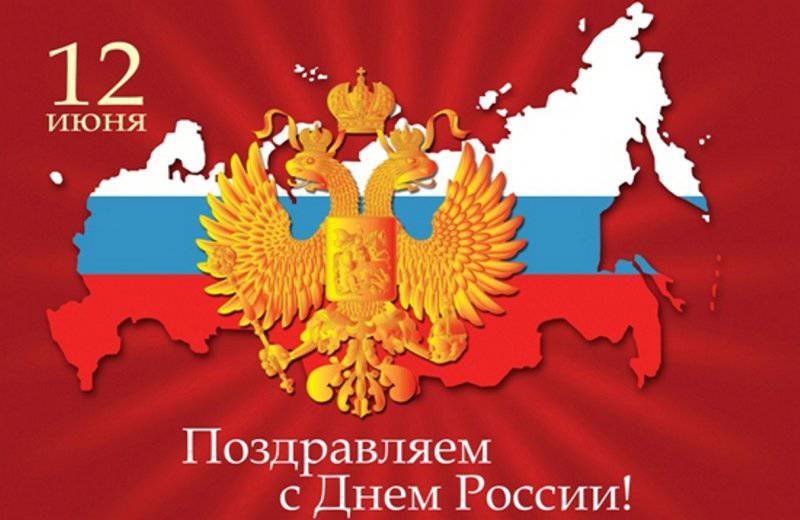 Even 20 years ago, in the years when this holiday appeared, Russia could lose its independence, experiencing one of the most difficult periods of its
stories
. The country was at the edge of the abyss, the Soviet Union collapsed - the last imperial form of existence of the Russian state. The country was weakening, its voice in international affairs was getting quieter, opinions were heard that the end of Russian civilization was not far off, and the Russian people, having chosen the ideals of western "freedom", would no longer revive their state. Perhaps that is why today's holiday gradually acquires a new meaning, which could not be more accurately reflected in its original name - Independence Day, Day of Sovereign Russia, Russia, self-sufficient and independent, resurgent and Great. Today's Russia is an established sovereign state, leading an independent domestic and foreign policy, independently determining the direction of its development, possessing tremendous scientific, military, technical and human potential. Modern Russia is a country capable of protecting the rights of its citizens anywhere in the world. Present-day Russia is a country affirming its legal status as a world power. Happy holiday, dear compatriots, Happy Great Russia Day!