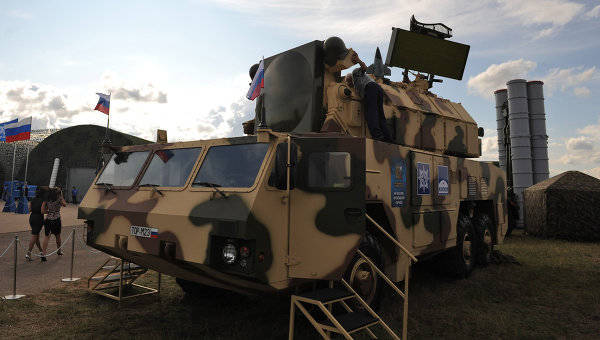 Iranian Deputy Foreign Minister Hussein Amir Abdollahiyan said Tuesday that Tehran had been negotiating with Moscow for three months to supply Thor air defense systems instead of C-300 anti-aircraft missile systems.
"Our countries have good defense cooperation ... I am not very aware of this topic, but as far as I know from my colleagues who are engaged in defense, negotiations with Moscow on the possible replacement of the C-300 air defense system with the Thor system took place less three months ago, "he said, reports RIA"
News
».
Abdollahiyan added that Tehran did not make a final decision on whether it would insist on compensation for the refusal of C-300 air defense missile systems in the amount of 3 billion dollars.
"We are still discussing this in Iran for a more constructive solution to this problem," he said.
According to the Iranian Deputy Foreign Minister, now discussions are continuing in Tehran in order to effectively address this issue.
On the eve of the Iranian ambassador in Moscow, Seyed Mahmoud Reza Sajjadi said that Thor is not suitable for the country's defense system developed by Tehran.
"As for the Thor system, which was proposed to us, we developed a special system to protect our country, and in this system, the proposed Thor system could not perform the C-300 functions," he said.
Iran filed a lawsuit for 4 billion dollars in the International Court of Arbitration of Geneva against the Russian company Rosoboronexport in the case of canceling the contract for the supply of C-300 systems. According to media reports, Tehran is ready to withdraw the claim for the supply of C-300, if Russia implements this contract.
In August last year, a source in the presidential administration of Russia announced that, subject to Iran's refusal to withdraw the lawsuit against Russia for canceling the agreement on the supply of C-300 anti-aircraft systems, Moscow could deprive Tehran of support in the nuclear issue.
The head of Russian Technologies, Sergey Chemezov, said last week that Russia has little chance of winning a lawsuit on a lawsuit filed by Iran, which was filed after Moscow's refusal to supply C-300 missile defense systems. Chemezov noted that Russia is trying "to reach an agreement with the Iranian side to sign an amicable agreement, but so far to no avail."
Meanwhile, a source at the Iranian embassy in Moscow said that the authorities of his country are not aware of Russia's attempts to conclude a settlement agreement with Tehran regarding a lawsuit.
On Monday, the Ambassador of the Islamic Republic of Iran to Russia, Seyed Mahmoud Reza Sajjadi, said that Tehran intends to resolve the issue of C-300 through negotiations.