After 20 years of silence, the famous cosmonaut Alexei Leonov at a press conference in Star City declassified data about the true cause of the death of Yuri Gagarin.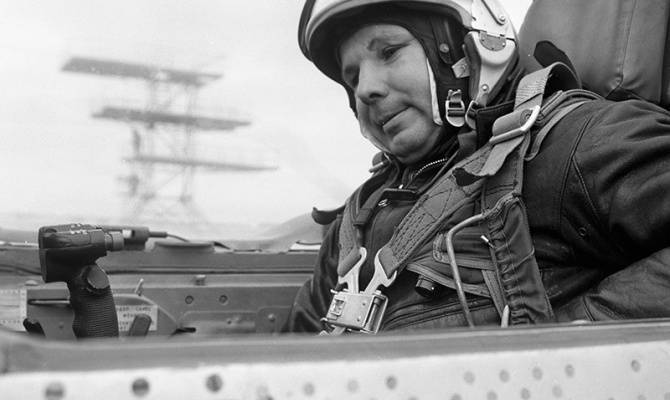 In the crash of an aircraft controlled by the crew of Seryogin-Gagarin, the Su-15 fighter is guilty, having unauthorizedly been in the flight zone and having made an unguarded maneuver, which introduced the Gagarin apparatus into a tailspin.
Leonov said that he was admitted to previously classified documents in a commission investigating the death of the first cosmonaut on Earth. He called nonsense official conclusion about the death of Gagarin.
"Actually everything was different: 27 March 1968 of the year while piloting the plane (with the crew of Seryogin-Gagarin) another plane was unauthorized in the same area: Su-15, flying from Zhukovsky airfield. The pilot violated the regime, descended to the height of 450 meters - and I know this, since I talked with witnesses - at the afterburner I went to my train and at a distance of 10-15 meters in the clouds, passing alongside Gagarin, turned his plane, driving it into a spin, or rather, into a deep spiral at a speed of 750 kilometers per hour. Airplane (Gagari a) committed half revolution and the withdrawal (of corkscrew) collided with the Earth, "- said Alexey Leonov. According to him, this is no longer a version, but the true cause of the death of the first cosmonaut of the planet.
Leonov noted that his reasoning is documented, it was very upset that the commission knew the truth, but pretended that it was not. He really wanted the Gagarin family to know the truth about his death.
Leonov refused to give the name of the pilot who was driving the Su-15 fighter, noting that keeping this secret was a condition for disclosing the true cause of the Gagarin plane crash.