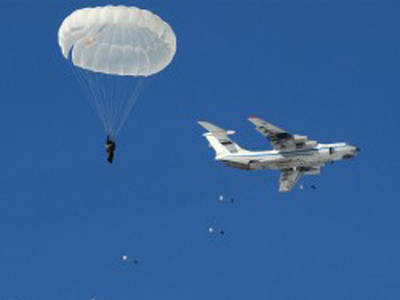 In the airborne troops appeared peacekeeping brigade. The compound is formed on the basis of the 31-th separate airborne assault brigade. It will perform tasks under the auspices of the UN or the Collective Security Treaty Organization.
The brigade received the status of a peacekeeping compound on June 1, reports "Russia 24". It includes only contract servicemen. Meanwhile, this brigade does not exhaust the peacekeeping potential of the Airborne Forces. By the end of the summer, one battalion will also be formed in each airborne division, also staffed by contractors, who will also take part in peacekeeping operations.
Programs designed for 1,5 and 5 months have been developed to train the personnel of the peacekeeping units.
Recall, after the peacekeepers from Austria left the Golan Heights, Russia took the initiative to send in return for the Austrians its peacekeeping contingent, if the UN agrees.
However, the international organization stated that the agreement on the zone of separation between Israel and Syria and the protocol between these states does not allow the participation in this mission of the countries that are permanent members of the UN Security Council.