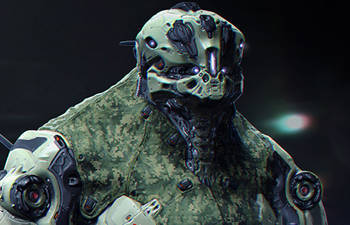 The Indian defense research and development organization DRDO is developing "soldier-robots" as part of an extensive program to create unmanned combat capabilities, joining an elected group of countries that is working in this area, reports India Today 9 of June.
According to the project, combat robots will be designed with a very high level of intelligence so that they can distinguish between threats and each other. They can be deployed in difficult war zones on the so-called. control lines (Line of Control - LoC) to prevent the loss of human lives.
"We will create robotic soldiers with a high level of intelligence than the one we are talking about today. This is a new program, and a number of laboratories have already achieved success in robotics, "said the new head of DRDO Avinash Chander.
The head of DRDO called the projects of creating robot soldiers as "one of the priority directions", noting that "unmanned systems will become the main means in future wars". Initially, a robot soldier will assist a person on the battlefield.
At the initial stage, the robot soldier must be able to warn the soldier people of the enemy approaching, at the next stage he will act on the front line together with the personnel of the units and help him.