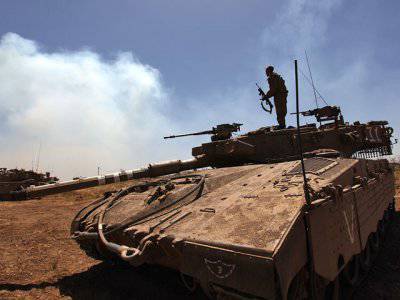 Despite the difficult situation in the Golan, Israel will not get involved in the Syrian conflict. This was announced by Prime Minister Benjamin Netanyahu. "Israel will not be involved in the civil war in Syria until the fire is used against us," the politician warned.
Meanwhile, another Israeli politician, Minister for Intelligence and Strategic Affairs Yuval Steinitz, said that the Russian peacekeeping mission in the Golan can hardly be realized. "The idea of ​​Vladimir Putin to send the Russian military to the Golan Heights to replace the Austrian peacekeepers is not feasible in practice," he said.
Israel should ensure its defense only by relying on its own strength. The situation with peacekeepers only emphasizes this, the Israeli prime minister is sure. "The problem with the UN contingent in the Golan clearly shows that Israel cannot trust its security to international contingents," he said. Earlier, Vladimir Putin and Benjamin Netanyahu discussed the situation in Syria over the phone, reminds Interfax.
The fighting in the Golan Heights area took place on Thursday, June 7. Then the fighters of the Syrian Free Army took control of the only border crossing between Syria and the Golan. Under the attack came journalists VGTRK. During the battles wounded one Filipino peacemaker. Austria soon announced that 377 would withdraw its peacekeepers from the Golan Heights. Russian President Vladimir Putin proposed replacing the Austrians with Russian peacekeepers.