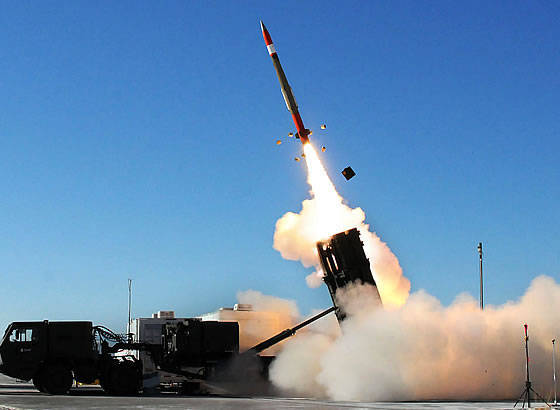 Lockheed Martin announced the successful launch of the latest-generation interceptor missile PAC-3 MSE (Patriot Advanced Capability-3 Missile Segment Enhancement) at the White Sands (New Mexico) test site.
During the tests, the rocket successfully captured and hit two targets that mimic different types of targets.
Initially, two PAC-3 MSE missiles launched in a short sequence intercepted a target that simulates a modern tactical ballistic missile. The first MSE rocket successfully hit the target, and the second self-destructed as planned. The third PAC-3 MSE hit an unmanned target BQM-74, simulating a cruise missile.
According to the developers, the tests were carried out in order to obtain the final data necessary to demonstrate the readiness of the PAC-3 MSE project for mass production. According to a preliminary assessment, all the objectives of the tests were achieved.
PAC-3 and PAC-3 MSE are among the most modern, efficient and reliable interceptor missiles. They are designed to destroy modern ballistic and cruise missiles, as well as other means of air attack.
SAMs using the PAC-3 and PAC-3 MSE missiles have increased firepower with regard to the placement of the PAC-16 or 3 MSE on the 12 SAM missile in previous versions. The MSE PAC-2 rocket is housed in an individual transport and launch container.