WASHINGTON --- On June 6, the U.S. Navy announced the first full-featured test at sea of ​​a surface ship torpedo defense (SSTD) system conducted from a deck aircraft
aviation
aircraft carrier USS George HW Bush (CVN 77).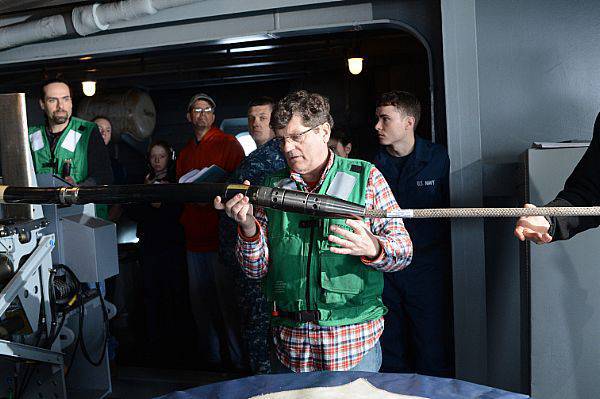 The SSTD system combines the capabilities of passive torpedo detection, a warning subsystem that not only detects torpedoes, but also classifies and tracks them, with the capabilities of destruction using encapsulated miniature anti-torpedoes. At sea, tests were conducted on 15-19 in May.
The ship protection system is being developed by the Applied Research Laboratory (PSU-ARL) of the University of Pennsylvania. For four days of testing, seven torpedo simulators and anti-torpedoes were launched. Testing recognized successful.
"These tests are the result of a very focused naval effort.
fleet
, crew of the aircraft carrier, Norfolk Naval Shipyard and our academic and industrial partners. All seven of our shots did exactly what they were designed and built for, confirmed our work and significantly improved our current capabilities, "said Captain Moises DelToro, Program Manager for the Submarine Defensive War System.
Given the complexity of the SSTD system, its phased commissioning is expected.
"The fact that now on board the aircraft carrier is an experimental model, or EDM [1], which is a fully functioning system, but not its final configuration or production model," said Del Toro.
The US Navy currently plans to equip all aircraft carriers and other high-priced units of surface ships with an SSTD torpedoes protection system for the 2035 year.
[1] - engineering development model