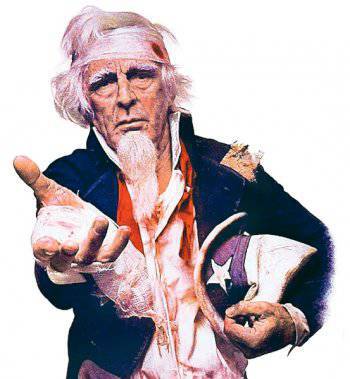 In 2000, in a distant Russia, a miracle happened, a gray and inconspicuous little man VV came to power in it. Putin Quite unexpectedly for many by the way. Actually KGB agent should be gray, quiet, modest, inconspicuous, and sometimes even ugly. Oh yes, the most important agent should be chaste and resistant to women - an ascetic in short or a monk. His role is, tea is not Alain Delon. Now you can imagine if Alain Delon, Jean-Paul Belmondo, or Gerard Depardieu can be an agent of KGB. ....... Khootyayaya!
Well, as presented? It does not work, and then you squeeze your eyes and slowly, on chant, repeat in syllables: Alain Delon is cold to women, inconspicuous and ugly, agent KGB. Jean-Paul Belmondo is a gray and modest virgin, agent KGB. Gerard Depardieu is a quiet and inconspicuous ascetic, agent KGB. Well, how? Neither. Not at all how? Can't imagine Gerard in the robe and the ascetic? Yes, the fullness of the Lord, take a closer look at this unfortunate, quiet, Gerard Depardieu. Here he is standing in front of you, folded his hands as if in front of a passionate prayer, his head slightly bowed to one side, and his eyes are full of sadness and humility. All this action takes place at sunset, the ascetic figure in a robe slowly dissolves in the dark with the last rays of the sun, until it disappears completely. Angel, and only! So why, why is it asked, Gerard Depardieu can not be an agent of KGB? Do not deprive him of this right. Here you are, specifically, yes, yes, you really don't believe that Gerard is an KGB agent. Believe it! Aliluyuyayaya !!! Our person! And you and Gerard. Shhhh. (whispering) Alain and Jean-Paul are also our people. But this is not a word to anyone, agreed. Grave!
But back to our gray agent KGB. After Putin suddenly became the president of Russia, by surprise, many asked the question: who is Mr. Putin?
So what was it. Everything is very simple - this is a secret and it will be sealed for many more years. Shh. (Again in a whisper) ....... I will tell you in secret - this secret will be revealed in the 2070 year by the KGB of RI, it cannot be done before. ... ... And then, in full detail, the secret will be revealed to you, almost as VVP I was able to change on the presidential throne of Russia, a model of a bear, Yeltsin.
After Putin took over as head of Russia, Uncle Sam began to vaguely guess what happened to him, they played chess, and not in checkers-giveaway. Uncle Sam thought that he had defeated Ivan Sivolapov, and it turned out like that. Here Sam is not alone in his youthful delusions, such Pyrrhs Russia has experienced many, many dozens. There are no others, but there is not even dust from others. The granite millstones of time, set in motion by the people's will of Russia, crushed absolutely all its imaginary winners. From the gray times it has become so custom and henceforth it will be for any impostor. Alive Russia and not going to die!
Late to beat the West into formidable timpani, Russia concentrated. Wait ... ...
Vyunosh Sam poorly studied, especially often he missed lessons
stories
. This is where the root of the problems of the United States. Sam was taught to be counted almost from the cradle, but the bill is in fact Hamburg. And according to him the winners are always only real, and not contractual or purchased.
Uncle Sam loudly declared himself the winner over Russia, and at the same time about the "End of History". That's right, what is there to be modest - Russia is defeated. In any case, he so wanted.
The elites in the United States did not immediately guess about their fatal mistake, it turns out, they fell into a historical trap - groundhog day. Well, what can you do, they are not the first, and they are not the last.
So, was the victory declared? Was. Feast for the whole world was? Was. The medals "For Victory in the Cold War" were minted? Expelled. Well, what else can I say. And nothing more is needed. We have all the moves recorded. (C) Russia doesn't need someone else's, but we'll definitely come for ours and don't need to hide behind fig leaves of human rights. We have our own ideas about rights and truth.
Putin became step by step to teach the whole world beau monde to return to Russia on the world stage. Naturally, not everyone was happy about this turn of events, especially to Uncle Sam. Putin methodically won a place in the sun for Russia. The more place Russia occupied, the worse it became for the United States.
Putin did not fight the windmills and waste energy, he is not a noble Don Quixote - an idealist, he is a cruel realist. Putin's main attack was sent to the most deadly place of the dragon. In heart? Uh, no. The death of the dragon is not in him. The former agent (?) KeyBiBi knew up to a millimeter, the death of a dragon is in the needle. Here is her Mr. "Who is", not by hook or by crook, snatched from the clutches of the West. What kind of needle? Cheap. Ordinary cheap oil needle. Oddly enough, but the needle was in the Russian depths. And the United States sat down tightly on it, Mother Russia disrobed. I was prepared for the final transfer to Uncle Sam, she was literally packed into a star-striped rag and put on a blue-edged plate (s), they entrusted packing to Komsorga Khodorkovsky. But Putin made a knight's move, having planted Khodorkovsky, wherever he should have been put, to roost. At that very moment, not many were able to realize that in the hands of Putin the oil needle became the delayed death of a dragon. They didn't guess everything, but Uncle Sam immediately smelled one place, if he didn't turn Putin's neck, he wouldn't have to be left with gold (s) for a long time.
As a result of simple manipulations with oil accounting, Putin and co, a cheap oil needle suddenly began to rise in price. According to offshore documents, Khodorkovsky has turned oil into cheap compote, from water and clay + a small fraction of the oil impurity. Magician. For Putin, oil has become the rope through which he pulled Russia out of the abyss. Yes, yes, it was Russia that fell into the abyss. And how can this be called if per capita GDP in Russia, from 1990 to 1999, has collapsed more than three times. And the war is not necessary to plunge the country into ruins. Russia's GDP collapsed to 60% compared to 1991 year. During the Great Depression in the United States, their GDP fell by 31%, so for them it was a terrible disaster.
What then was in Russia, the end of the world? Why then do we still live? The United States managed to get out of its catastrophe only thanks to the Second World War organized by them. Russia couldn't even think of organizing a world massacre that would shift its problems to other countries. Moreover, with the filing of instructors who sat in the offices of Chubais and co, in Russia itself organized a civil war in Chechnya. Under the cannonade of guns, they were more convenient to rob the country.
But back to the oil, Hodor and sent from heaven, for Russia, Putin. For Khodorkovsky and ko (seven-seven-seven-bank) oil was a noose around Russia's neck. And in Putin's hands, oil and gas have become what they really are — this is a strategic
weapon
rather than the ordinary commodity, like cocoa beans. Without cocoa and chocolate you can live, and without energy it's impossible for ordinary people to live, and not only for people, many states simply "stretch their legs". Or rather, "stretch their legs" and this is just the beginning.
I repeat once again: Wars have been, are and will be because of resources!
Oil has become not just more expensive, but rapidly becoming more expensive and the price of it has almost become fair. From now on, the price of oil in the world was set with the active participation of Russia, and not according to the will and order of Uncle Sam. From that moment on, Uncle Sam had really hard times. Prior to that, he had childhood illnesses and blues. When the price of oil went straight from the start to zenith, the US budget got a breach. The hole gradually expanded, and it was completely impossible to batten it down without a printing press. For the United States and the West as a whole, the fall of the USSR turned into a golden rain. What is this manifested? In the form of a giant stream of cheap natural resources surging to the West, from the USSR. The second world economy of that time, by GDP, by the way. Everything is very simple, the industry of the former USSR just bent - man-made, but the raw materials remained. Many, many raw materials. Raw materials were not only mined, they were stupidly dragged from the country's strategic reserves and sold cheaply to the West.
Here is the time to look back and see how the states felt about forty years ago.
If in 1970, the US national debt was 380 billion dollars, mere pennies, then after ten years the debt was already 909 billion dollars. And from 1980 to 1990, the US national debt has more than tripled to 3206 billions of US dollars. The cost of the very "Star Wars" by Ronald Reagan, after which the US was on the verge of collapse. Saved the United States from collapse, the people's hero of the United States and Germany, Judas Gorbachev. In the 90 years, the United States even slowed down the buildup of its national debt — it only almost doubled. From 1990 to 2000, the US national debt has grown from 3206 billion dollars to 5628 billion dollars. It was a miracle. In the second term of the Clinton presidency, the United States even had a budget surplus from 1998 to 2001 a year. For once.
How symbolic. Yeltsin's best friend knowingly drank brandy with Borey and taught him democracy. One is fattening, the other one is limping (c). But Boris left, of "own will," and HE came to take his place! The bloody dictator and executioner of liberal democracy — Vladimir Putin, as the media of democracies now call him — has replaced the great democrat.
He came, so what? Absolutely nothing. Here are just the cash flow generated by the Fed for its own womb, suddenly flowed completely into other, quiet and reliable harbor. Uncle Sam was angry and indignant, he stamped his feet menacingly and threatened with a gloved finger, scaring Putin with all the punishments. But Putin was not afraid of threats or a series of bloody terrorist attacks sweeping the country. Moreover, Putin was not afraid of the heavenly car, he knew God with Russia. Putin knows that Uncle Sam is the representative of Satan on Earth.
After Putin actually regained control of Russia's oil, Uncle Sam had no choice but to urgently look for a replacement for it. Naturally, oil was quickly found, especially since it was already in the plans for its Uncle Sam to post it, but a little bit later. When? After posting for a fraction of the oil of Russia. But. Not grown together. Immediately after Putin came to power in Russia, the United States realized that Putin doesn't even allow such thoughts, give oil and gas to Russia to anyone. They had to urgently develop a new plan, search for a donor with cheap entrails. Saddam Hussein and Iraq were selected as candidates for fair trim. After all, the former ally and beloved protégé in the war with Iran, and the debt to pay is beautiful. At the suggestion of the bricklayers, Putin's great friend, George W. Bush, threw himself into Iraq, for cheap oil. But Putin warned his friend: do not climb Zhora to Iraq, you will become a scapegoat in the unclean hands of masons! Or maybe Vova pushed Zhorik like that? Did not believe Zhora friend, or rather he was forbidden to believe a friend Vlad. Who! They are the most, puppeteers masons. After such a blow to the psyche, Zhorik, with grief, even washed it down on the sunken, black one. And who else can you believe if not a friend? This is how the ideals of man are broken into the best, about financial reefs. Uncle Sam did not believe in Putin's predictions, he reasoned correctly, he is only a man, not Cassandra. And Putin was right on all 100000%. No, of course, Uncle Sam defeated Iraq. And George Bush was given to amuse his vanity and he solemnly announced victory over Saddam Hussein. All in the best traditions of Hollywood. The action took place on the day of international solidarity of workers, 1 May 2003, on board the US aircraft carrier "Abraham Lincoln", George Bush solemnly said: "The tyrant fell and Iraq is free." But this was only the beginning. Uncle Sam's gamble in Iraq was rapidly increasing in price for the US budget. In pursuit of a cheap oil needle, the United States did not immediately notice that this victory was for them just an unbearable burden.
You would not chase a pop for cheap (s).
Remember what the national debt was in the United States in 2000 year, quite right - 5628 billion US dollars. Attention, at the end of this year, the US national debt will be approximately 17500 billion US dollars. Notice, the bill goes to trillions.
Blah fly, this appetite. Oh yeah, I forgot. He himself wrote and forgot about what was described above. The dragon, however, is about the seven mouths.
So, with Putin's supply, oil has become more expensive. And where Sherochka, there and Masherochka, gas began to rapidly rise in price, keeping pace with oil.
Gas has become a universal ram in the capable hands of Putin, he "lands" them all the gates in the impregnable castles of Europe. In the face of rising natural resources, with the filing of Putin, Uncle Sam was forced to go on a diet. But not simple, but on the most effective - vegetarian. I sat senior on the suction, and decided, and well ...... - this diet, I'll go to the high road, I will give it. Habit damn. The sufferer trotted to the road, together with the improvised jackals. On the highway, Uncle Sam saw Syria walking peacefully. Lucky, Uncle Sam thought, not bad for a start, here you have the table and shelter. (C) I swallow it whole - Sam thought, I would dig in and spit it out, and only the horns and legs would remain. The oils are shorter. Without hesitation, he sent his henchmen with indecent proposals to Syria. Syria without hesitation sent jackals on a long journey. On the international ideological expression without translation. That is, in Russian! What she said? She simply said: Gopot, go for ...!
Uncle Sam was very surprised, it turns out that he was sent, but also at the International. Got stunned at all, is it a small thing pot-bellied? - thought Sam. The Lord of the Cylinders was angry with surprise, he was smacked in a public slap, and they were such jackals, very sensitive creatures. And then. What-what, and they have hoo hoo as developed. To maintain the reputation of the chief policeman of the planet Earth, Uncle Sam ordered his jackals and local rats to tear apart the proud Syria. Syria itself quartered. The legally elected president, Bashar al-Assad, was publicly executed for the pleasure of an Arab street, namely publicly and in no other way.
Oh, how a cowboy likes such democratic reprisals, and even live. He needs it, it takes. Kaif maniac, bloodthirsty shine in satanic eyes, and exclamations of sympathy: Milosevic - wah! Saddam-wwaaau! Muammar - Vvvaaauuu! ... .. Oh, excuse me, Madame Secretary, you are really forgotten. Correct. An exclamation of astonished Mrs. Clinton - This is our son of a bitch Osama - WAAAAUUUU !!!
That's how Uncle Sam decided to swallow Syria at a time. From greed? No to hopelessness. But Syria did not want to voluntarily climb into the mouth of the dragon. Although the dragon threw it into his huge mouth, he did not swallow it. Syria stood across the predatory pharynx of the West with a sharp bone. Yes, it is so "successful" that in this case, it is possible to pull out the moslac from the mouth of supernova Crusaders, who are implanting neodemocracy this time, only by surgery. Neo-democracy is implanted in a time-tested tandem, neoliberalism (aka Trotskyism) and al-Qaeda. Well, so, about the bone in the throat.
In such cases, the traditional clapping of the palm or the fist on the back will not save: the doctor said under the knife, it means under the knife! And no more. Either the cowboy and the butcher in one person, uncle Sam and ko, lead Syria to the shattering of the world jihad monster that has been spawned by them, or Ridna blood jihad begins to slowly eat its creator. In the case of a brutal breakup of mercenaries in Syria, they will need to be urgently attached to other regions with bloody warp. Where are they? There are few such regions so far. The script is still early. Rather, according to the scenario, just at the time, by this time Iran should have already burned, but it does not even think of burning. Who could have known that Assad would not be a timid Arabs, but a lion with an iron will and faith in victory. Uncle Sam assumes and God disposes.
Two years have passed since the programmed aggression against Syria, and Assad does not even think about defeat. But the most important thing is that Bashar Asad managed to convince his people that he would not let them go to the mercy of the enlightened barbarians of the West and the freezed al-Qaeda. Assad not only fights himself, he managed to mobilize his people to a holy war against external aggressors, and local Judas. But Assad, simply physically and technologically, alone and without weapons, could not stand against the coalition of aggressors. Too unequal forces. Fortunately for Syria, after the collapse of the USSR, it maintained good relations with Russia. Hafez Asad, the leader of Syria at that time, the father of Bashar al-Assad, did not defiantly shy away from Russia in times of unrest in her home. In those days, many Arabs rushed to write off Russia as scrap, but not the elder Assad, he was wise enough not to spit in the well. Surely Hafez Asad more than once taught the mind to the mind of his sons,
Bashar al-Assad and inspired: an old friend, better than the new two. Bashar's father was right a hundred times. Oh, how he was right, the well was useful. Praise to Hafez Asad, he was able to help Syria even after his death. In the most difficult moment for Syria and Bashar al-Assad, he was defiantly stretched out a helping hand from Putin - this was done for especially not intelligible and outspoken idiots. The whole world knows, Putin's words do not disagree with his deeds. Vlad - the seer speaks the truth to the eyes of everyone, especially the heads of state, because of this he is considered to be too brutal and even rude. Vova is simply afraid and quietly hates, but how envious he is, and even more so than his reputation as a man of his word. Between Putin and the other "heads" - talkers, the gulf infested with reptiles, and they never jump up to it.
Just because Putin is his own master, and his western colleagues are ordinary lackeys, who earn extra money by running errands of the most ancient usurers. How can you not remember the words of Putin's friend George: Zhora, do not go to visit without an invitation, especially in Iraq. George did not believe the lepish friend, but in vain. Democracy in Iraq has now become so much as George wanted, that now rarely does an Iraqi family remember Saddam Hussein at dinner. The people of Iraq are not to blame anyone but themselves. Do not fuck and do not abuse the bread you give!
Syria for the West is needed as the last link on the way to Iran.
But Iran is only an intermediate station on the way to Russia. You probably remember that the needle with death is in the hands of Putin. World players are well aware of who, what, from whom he wants, and what demands in return. From Putin's demand to surrender Bashar Assad. In the last 2 of the month, delegations came to Moscow one by one and asked to sell Syria and Assad, promising Russia benefits, and Putin personally as well. Before going to Moscow, every single political party in the press announces how they will demand concessions from Putin. Arriving in Moscow, none of them is even trying to demand from Putin.
Everything happens exactly the opposite - Putin warns his counterparts
from ill-considered steps. The fact that Putin's words and deeds do not disagree with the case is well known to Erdogan, and now Netanyahu. All the messengers from the West received an unequivocal answer from Putin that he would not surrender Syria in exchange for the generous promises of the descendants of the Pharisees. Moreover, Putin is aware of how Western politicians keep their promises when Russia is weakened,
even signed and sealed treaties with them mean little to them. True gentlemen. In the modern world there are almost no politicians left whose word would have more weight than a formal print on a document. Why are there cunning, there are none, with the exception of Putin! Everybody, both enemies and allies, believe the word and promises given by Putin.
After the visit to Syria of the head of the SVR Fradkov and Lavrov, in February 2012, the military situation in the country began to slowly but surely change in favor of Bashar al-Assad. The people of Syria understood that while Putin and Russia are standing behind Assad and Syria, no one will strike them in the name of the international community. Over the past year, the war in Syria has become for ordinary Syrians a synonym for the Patriotic War, they have nowhere to retreat, and the choice is small, either to defeat the fear of death, and at the same time their enemies, or accept death. As soon as each Syrian took, for himself, the decision to fight to the last breath, there was a turning point in military battles with mercenaries and traitors of the nation.
The strength of the spirit of the Syrians began slowly but surely grinding the mercenaries into dust. Even additional hundreds and thousands of instructors, from Western countries in neighboring countries to Syria, are not able to reverse the military situation in the country. As they do not train in the camps more and more new mercenaries, and the Syrian army is more and more confidently destroying them. It got to the point that the so-called rebels yelled about a truce. The leaders of the opposition gave the go-ahead curators from Uncle Sam, urgently ask for a truce, and during this time, catch their breath and regroup their thinning forces. Uncle Sam and his back masters had vague doubts crept in, the security services of Syria began to work painfully. The situation in Syria began to change rapidly, and not in favor of the mercenaries. During the past year, Syrian special forces and troops began to systematically identify the top of the corrupt opposition and neutralize or destroy their roots - families and tribal clans. In war as in war. Not so long ago, there was squabbling in the front ranks of the opposition, behind the palm and the right of carving out money trenches from the West and the emirs of the Persian Gulf. Less than a year, disarray and vacillation grows in their ranks, some even began to refuse from leading posts. So it is not far to moral breakage. Most of the opposition protesters began to resolutely abandon their bloody al-Qaeda allies. But it is already too late, no Western propaganda and Al-Jazeera is able to wash the blood off the paws of two-legged animals, meaningfully devouring the hearts of people.
To military specialists, it's quite obvious that there are very experienced and prudent military experts and an instructor in counterterrorism operations in Syria. If in the first year of confrontation between the army and the secret services of Syria against the mercenaries they had punctures and defeats, now there are almost no such misunderstandings. It is these military experts and instructors who are now developing and directing all counter-terrorism operations in the country. Judging by the handwriting, monotonous and super-efficient operation of the machine for the destruction of opponents, these specialists have accumulated centuries-old knowledge in military affairs. Does Syria have age-old traditions of military affairs? Not. Such countries with specialists, one, two and obchelsya. If there are no specialists, then you need to have friends. A hundred dollars rarely helps.
After it became clear that the opposition would be crushed, the cries of negotiations went into action. Prior to that, the mercenaries did not even want to hear about negotiations with Bashar Assad. In the end, when it became extremely clear, the opposition would lose, by the beginning of negotiations with Assad, almost all of their trump cards in their hands, as heavy artillery entered the business. In view of the catastrophic situation for the mercenaries, the real sponsors and customers of the aggression against Assad and Syria — Uncle Sam and Co., and the most important backstage actor, Israel, came to the arena. Now it is clear to everyone, xy xy.
The leaders of the aggression wanted to bomb Syria on their own, without unnecessary equivalents. There is only one catch, how to pack their aggression in beautiful packaging on behalf of the international public. Russia stands in the way of the butchers, repeatedly voting against the initiatives of the West and the Arab dictators in the UN. Without Russia's consent, they will not be allowed to bomb Syria on behalf of and under the auspices of the UN. The West and Israel have only one opportunity left, to bomb Syria at your own risk. And here is an ambush, Syria is not Libya Gaddafi. Syria has a good army, and it has already proven in the case. And most importantly, she managed to conclude contracts with Russia and managed to re-equip her air defenses with Russian weapons. For solid confidence in their defense, Syria lacked only C-300 complexes from Russia. There is he now in Syria or not, no one will say for sure, the game of mouse cats continues. And even if he says, then this time and no more. This is the very complex that Israel says that it has long studied it to the smallest details and is not afraid of it. Israeli experts rendered a verdict, C-300 obsolete air defense complex. The question is, if you studied the whole story of the obsolete C-300 complex from and to, and you know how to fight it, then why arrange a uniform tantrum with smashing dishes in front of the whole world. Moreover, this complex is not an offensive weapon, but a purely defensive complex. The retarded C-300 is not capable of firing missiles at Israel, for example, like Hasam Hezbollah.
If Israel is not going to bomb Syria, then what a tantrum then the elect? Or maybe Israel is still going to bomb Syria? Most likely this as well. Israel's main goal is Iran and its atomic facilities. But, in order to bomb atomic facilities in Iran, Israeli aircraft need to fly unnoticed from their airfields and head for Iran. Moreover, if Israeli planes fly into the raid, they will definitely need refueling in the air. There is truth one more option, but then Israeli kamikazes should fly into the raid. Decide for yourself whether or not there will be volunteers. And how can you keep in secret the rise of a group of aircraft in Israel? Today, almost nothing. From the territory of Syria, radars will scan through Israel. One or two planes can take off, but then a flock of crows will be circling in the air, which is simply impossible not to notice. And which route to choose to fly to Iran?
Through Saudi Arabia - excluded. The Saudis are afraid of being accused of fire for complicity with Israeli aggression, against Iran. The Saudis themselves are sitting on a powder keg, and they are not yet able to carry chestnuts out of the fire for Israel. In a large coalition against Iran, they will be great, and so they are sheep. But where is she, that coalition? Not yet, violent. Except Israel. Behind this we cross out the territory of Saudi Arabia for the passage to Iran.
There is an absolutely fantastic option to fly over the Red Sea and along the Arabian Peninsula to Oman, and there and to Iran not far away. But this option is very risky, even if the Americans will be helped by Americans from their bases in the Persian Gulf region. Oman also does not burn with the desire to plunge, from all over, to the counter with Iran because of Israel. And since Israel needs 100% guarantee of the destruction of the Iranian nuclear complex, the option through Oman is dubious. Israel will not have a second attempt.
Israel had a plan for striking Iran from the Caucasus, from the territory of Georgia and Azerbaijan. But these plans are overgrown with the blessed memory of 2008, after the failure of Saakashvili's provocation in South Ossetia. Mishiko was a blunt pawn in the Big Game, he was banally sent to ask for a light from Russia. Mishiko naively took and asked, naturally received by snot. Putin was not too lazy to fly to North Ossetia from Beijing and took control over himself. It was then that the West clearly realized that Putin is not afraid, he does. The world was close to the apocalypse. Uncle Joe had to abruptly surrender a full back. Well, with the option of striking through Transcaucasia we found out. At the moment - it's fantastic.
Israel had another major option, to strike at Iran from Turkey. But it was a long time ago, then Israel and Turkey were friends of families. Currently, Israel is conducting a sluggish butting with Turkey, because of innocent victims -
flotilla
the world, and a number of other little things. The little Turk for several years has been consistently fueled by the warlike rhetoric of Erdogan, to the address of Israel. And if Erdogan now makes a feint with his ears and gives Israel a corridor for attacking Iran, then the Turks themselves will tear it apart. So here, Israel does not shine.
There remains only one option, through the territory of Syria, then through Iraq, and Shalom, Iran! This option will be possible only if Syria is ravaged and dismembered, and its army ceases to exist. Accordingly, then Syria will not be able to warn Iran in advance of an attack threatening it. Then no one will be able to prevent Israel, the corridor through Syria and Iraq will be completely free from air defense weapons. Iraq is currently virtually annihilated into a patchwork substance, remotely resembling a single state.
As you understand, Iraq's air defense system is purely nominal, it simply does not exist and there are no personnel. Syria has good air defense at the moment, and there are also service personnel, even for C-300. And the crews quickly learned to speak Russian, so it is more convenient for them, the documentation is in Russian. But this is banter of course, you understand? Steb-Steby and air defense, however, Syria definitely has, with well-coordinated carriages trained in Ashuluk. The army and air defense of Syria must be urgently destroyed, and then there was a hitch from the performers, they themselves began to destroy as locusts and rats.
Why did they sneak so much on Syria, in Israel? After all, it seems to be bad for Israel to have a destroyed state next to you. This is from the point of view of the common man. And Israel has its own reasons, one thing is to bomb the poorly organized partisan detachments, behind the minefields. It is quite another thing to poke into the zone of action of a layered air defense. Israel is primarily favored by the fragmentation of the entire Middle East, into small and very small pseudo-states. Which will depend entirely on Jewish capital. Here the interests of Israel and the US Jewish capital temporarily coincide. But if the choice is up to its full height, to preserve its capital or to throw Israel on the sacrificial cup, there is no need to be a visionary, they will donate Israel. How a part of the Jews was sacrificed at the time, to please Hitler in satisfying his inferiority. He simply avenged his Jewish roots. But on the other hand, the capital of smart guys from the Fed has increased many times over. But we again went into the wilds, back to the fragmentation of the Middle East. Even giant oil reserves will not help small dwarfs, with ogzyochny armies. Oil reserves are already aggravating circumstances. Such lucky ones will be robbed first. And nefig stand out. But again, back to our sheep, that is Israel. Why is Israel in a hurry? Everything is elementary to disgrace.
Iran is not sitting at all, idly, awaiting the bombing of its nuclear facilities by Israel or the United States. Like a ram to the slaughter. Of course not. Iran has an extensive arms program and is trying to implement it. At one point, Iran will come close to solving the problem of creating a nuclear bomb. This moment is already very close, within 4-5 years. So, Israel will no longer be able to wag left and right with a nuclear club across the Middle East with impunity, the monopoly will end. Even one nuclear charge is enough for Israel with interest. Time inexorably forces Israel to go to the head. Israel's prosaic window of opportunity ends up bombing Iran. Without serious consequences for themselves. The less time left, the more madness will cover Israel. Hurry always hurts the cause.
It's not too late, jig, hit the brakes!