According to the Interfax-AVN news agency, referring to Igor Kravchenko, general designer of Ivchenko-Progress, the company is ready to upgrade the AI-222-25 engine in a year and a half to use it on a promising light strike aircraft, which can be built on Yak-xnumx.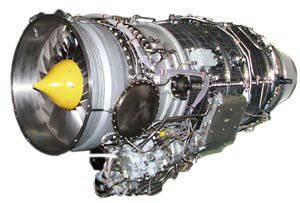 "We can really make three tons of engine on the basis of this motor. We have such an operating time. There is even a scheme, we know what to do. We need to put another fan stage. I think that if such a task is set, the engine can to fly in a year and a half, "said I. Kravchenko at the 36 meeting of the Interstate Coordinating Council for Cooperation in the Field of Aeronautical Engineering, which was held in Zaporozhye.
According to him, to increase the engine thrust will not require a deep modernization - you can get by with little effort. However, I. Kravchenko added that the creation of a new, more powerful modification of the AI-222-25 will require funding.
Earlier, Advisor to the Minister of Defense of the Russian Federation, Ex-Commander-in-Chief of the Air Force, Colonel-General Alexander Zelin reported that the Russian Defense Ministry is working on the creation of a promising lightweight strike aircraft with more powerful engines based on the Yak-130 training and combat aircraft.
"The issue of creating a light attack aircraft based on the Yak-130 is being worked out in great detail," said A. Zelin.