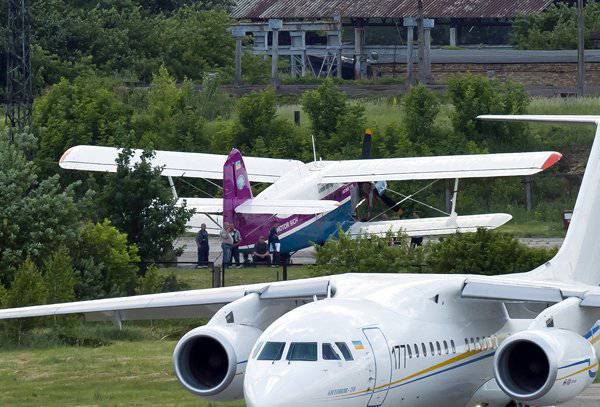 Flight tests of the modernized An-2-100 aircraft with the new engine will begin before the end of July, the aircraft itself is already at the Svyatoshino airfield (front Kiev).
"We have to" fly up "in July and plan to do some 60 flights by September. The engine is different there, the centering is different, etc. We need another test program, "said V. Boguslaev to Interfax-AVN at the 36 meeting of the Interstate Coordinating Council for Cooperation in the Field of Aviation Engine Development, which was held in Zaporozhye. He added that the aircraft with the new engine will be presented at the MAKS-2013 air show, which will be held in late August in Zhukovsky near Moscow.
Earlier, V. Boguslaev said that this machine would be two times cheaper than the An-3 aircraft created as a result of a deep modernization. "Our plane will cost up to a million dollars. And most importantly, by purchasing documentation from the Antonov ASTC, any aircraft repair plant can repair the An-2, improve its performance without additional certification, "said V. Boguslaev.
"Today in Russia there are more than 5 thousand An-2 aircraft. A significant part of them can be upgraded to the An-2-100 version, "said V. Boguslaev.
He said that the MC-14 engine was created for this aircraft. "Such an aircraft is needed not only in Russia, but also in Azerbaijan, Kazakhstan and other countries," said V. Boguslaev.
According to him, the new machine will have a great resource - four thousand hours. It is unpretentious in maintenance, repair and indispensable for operation in the North.