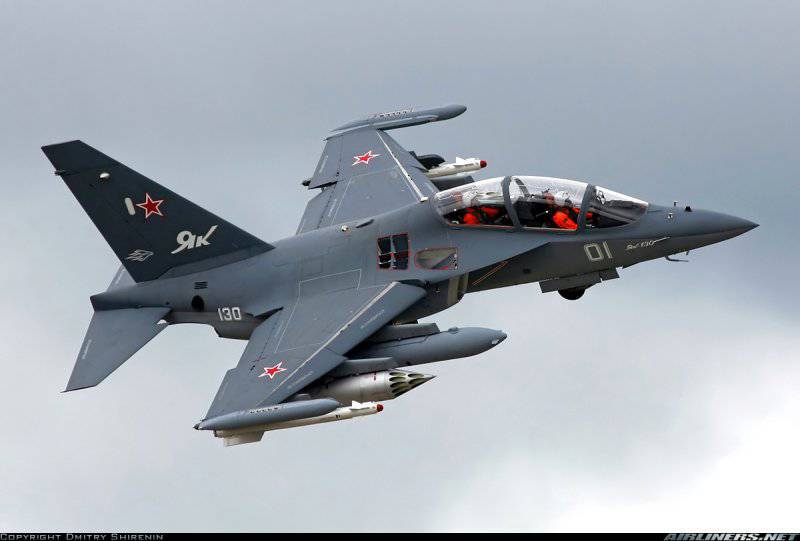 The Russian Defense Ministry is working on the creation of a promising light strike aircraft with more powerful engines on the basis of the Yak-130 training and combat aircraft, Colonel-General Alexander Zelin, adviser to the Russian defense minister, former Air Force commander, said.
As Zelin said at the 36 meeting of the Interstate Coordination Council for cooperation in the field of aircraft engine building, which took place in Zaporozhye on the basis of Motor Sich JSC, the creation of such an aircraft will require modernization of the standard AI-222-25 engine with an increase in its thrust to 3000 kg.
The combat-training aircraft of the new generation Yak-130 developed by OKB Yakovlev Designer was chosen as the base for basic and advanced training of pilots of the Russian Air Force. Yak-130 allows you to train pilots for Russian and foreign combat aircraft generation "4 +" and "5". State tests of the Yak-130 with weapons successfully completed in December 2009. Since February, 2010, the aircraft enters the Russian Air Force and successfully operated in training centers. The total combat load on the nine nodes of the external suspension of the aircraft can reach three tons.