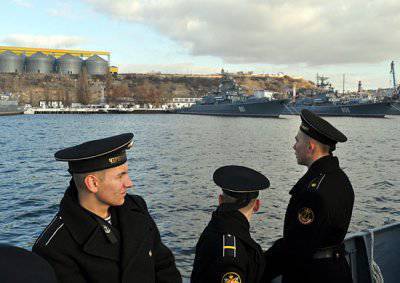 Land "rats" - hard
historical
the name of the sailors of those people who conduct their life on land. It can be both civilian and military people. This is far from the only element of marine slang that has managed to go through many centuries and has acquired a variety of words.
One of those first-year sailors who "got" 15 years ago said that he was once asked by one of the foremen to pick up a jar suitable for a boat. The old one, it says, is about to break. The sailor, hurrying to fulfill the order, thought how the bank could break, but did not delve into the conclusions, but went to the galley and began to beg for a glass jar from the ship's cook. He did not understand why the glass jar was for the sailor, but decided to give him a half-liter glass vessel made from squash caviar. The young sailor went up to the foreman and handed him the object. The foreman looked at the sailor with an unkind look, and then laughed and let go of the good slap. The necessary jar is an ordinary board, which is a kind of seat in the boat. But the marine term "bank" has one more thing - stranded.
Clock for hours on
navy
also rarely calls. Most often - chronometers. And if a person comes to the store who is looking for a gift for a friend not
watch box
, and a box for a chronometer, then this person has a clear relationship to the service in the fleet.
At one time, chronometers became one of the most important objects on any vessel. The heyday of using classic chronometers fell on the 18-19 century. Chronometers were installed in special boxes with a hinged lid and allowed to measure time in different time zones. The more important function of the chronometer was the definition of longitude, which is important in an era when GPS navigators were absent.
Today, not every watch can be called a chronometer. Under this name, suitable mechanical watches, which give very accurate time values ​​and have a small measurement error. The concept of "electronic chronometer" seafarers believe from the evil one, as there was nothing electronic in those same 18-19 centuries by definition. This marine chronometer today can be seen in a number of maritime museums. Its accuracy is usually 4 times the accuracy of conventional mechanical watches.