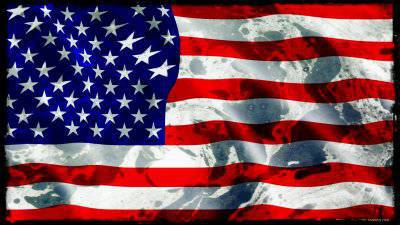 Reading letters from our overseas readers (and 50% of the "PRAVDA.Ru" audience is made up of people in the USA), especially when these letters arrive at different hot moments
stories
, testifies that the mid-western view of Russia has little to do with reality. Alas, we are still perceived in the context of the most powerful press of propaganda dogmas of the Cold War.
And now the Russians, who had been born in the superpower of the USSR, all that is left to wonder is the hypertrophied patriotism of the Americans, mixed up with a weak knowledge of history.
It is unpleasant to realize that people in the world know about us (do not know, but imagine) any nonsense. And, unfortunately, this nonsense at the level of gossip forms the reputation of our country and our fellow citizens abroad. This is not about diplomats or businessmen somehow connected with our country. Speech about the public opinion prevailing in the minds of foreign inhabitants.
It makes sense to just read the letter.
"The USA saved Russia from Hitler", Mark, USA:
I was in Petersburg in 1997 and was shocked by the huge cold buildings. Stalinist style, do not you call it? Ugly. Seeing traces of bullet and bomb damage on the walls, I asked the guide where it came from. She said: "Traces of war" I was surprised: what war? I lived in London at one time, but there were no similar traces of destruction. What is happening in St. Petersburg? Maybe I overslept a history lesson? I asked for clarification. She confirmed that we are talking about the second world war. But this does not stand up to criticism - after 50 years, after the United States saved Russia from Hitler, they could not even clear the city
"Without the US, the whole world would speak German", Joseph John Rosengast (North Carolina, USA)
We have to recall from history that millions of people did not want the United States to enter either World War II or the First. If we had not entered the First World War, then maybe everyone would speak German and there would be no democracy in the world ... As for the Second World War, while we waited, millions of people died in German camps and the Germans captured a large part of Europe.
"Your country is dying of hunger", Tom, Texas
I feel sorry for you. Your country is dying of hunger, you have a third-rate army and your economy does not even have its own currency, which the rest of the world would recognize. No wonder you are sitting on your ass and shouting at the USA. That's all you can do.
"You should not be biased towards a country that saved you from fascism," LeaderOf XMI, Ohio
You should not be so prejudiced against a country that saved you from Nazi supremacy in World War II and that constantly provides you with help.
"Russians are ungrateful pigs", Ben Richardson, California
It is hard for me to think about how you Russians are ungrateful to the United States. We have helped you a lot in recent years. We have extended a hand of friendship to your government and people. We have given countless dollars to your government, businessmen, churches, and just people. America is the greatest country on earth
Pro-Curator: It is truly said - "It doesn't matter who won the fight, it's important how TV shows it." I remember that in 2006 I was presented with a charming American brochure "Tourist to Russia" (it was available for sale until 1995, at the price of $ 7 per copy):
"Do not be surprised if you are offered to sing with a balalaika. Try to catch the melody and at least" moan "to the beat. A special feature of many Russian everyday songs (humorous rap called chastushki) is rhythmic squats, accompanied by clapping with palms over calves, thighs or buttocks
.
If a random interlocutor puts forward a little finger and an index finger - he makes a claim to you. Your ideal reaction would be to say "Bratan, ya ne v teme" and retire
.
If you want to make acquaintance of a sexual nature - you can contact the pimp (krisha), usually located in the lobby of your hotel. If professional prostitutes do not interest you, any Russian woman will provide you with relevant services for a maximum of $ 200 or an invitation to a restaurant. Russian women are completely neglected by even the simplest hygiene - therefore, before mating, ask your companion to take a shower, but in order not to offend motivate it with religious motives (ablution).
.
Among the population, the Russian police have the derogatory nickname musora (garbage man) or ment (cop). However, try not to use it in an unfamiliar society or when you suspect the interlocutor of a KGB officer.
.
Refusing to drink vodka (especially when people say "pei do dna") is considered a serious insult and can cause a fight. If you have no medical contraindications - try to drink the proposed portion and exhale sharply with the sound "Ahhh!"
From the same series as the films with earflaps, bears, snow, vodka and KGB agents on UAZ). People afraid of Russia and expects from it just such a color? Piplu this flavor filed. And the tourists were flying, reading, cramming and shaking). And then they were surprised - and why are the Russians not jamming vodka with samovars, in an embrace with bears, but under a balalaika? ))