Thought my old as the world, or instead of the preface
Not so long ago, the Moscow government "generously" announced its desire to help previously convicted, released from imprisonment, employment. This was even dedicated to the plot of one of the central television channels.
I don't remember all the subtleties, but it was about the following: a person with a criminal record will not be able to get a management position, but they say he can work as a builder, nurse (nurse) or "even" as an engineer.
The prejudice against the people who have been imprisoned is, once again, downright astounding and annoying! Since the stumbled (it's not yet clear whether all the circumstances were properly considered when the court imposed a punishment on him), our not-so-distant "office-trading" society stigmatized: "Convicted !!!" And yet none of "clean and unspotted "And does not try to think about the fact that people go to prison different and differently. It's one thing - a hardcore criminal with five or six "walkers", and quite another - for the first time, got "there" for theft or a fight (in which they didn't establish his role, maybe the unfortunate defended himself - this is something our justice doesn't like to understand ). Where there! One has only to talk about people who have been behind bars, how stupid glamorous young ladies exclaim: "But they are murderers, rapists!" And I want to say: "Who told you, fools! You actually read the criminal code? "Do you know why a person can be there ?!"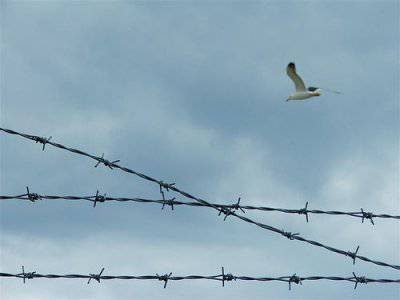 However, I apologize to the readers for such a long introduction. I hope that girls belonging to the above category will not be among them. So, my thought is very simple and as old as the world - why not start the correction and re-education of people who have committed crimes through service in the army? Immediately, I would like to make a reservation that I propose to use both former and serving prisoners (for more details on this below) prisoners not in business or construction units, but in the most fighting ones!
ABOUT! I already have a premonition of how big the "liberas" who read my article up to this point will raise ... "This madman offers to give yesterday's murderers and rapists
weapon
! He wants our death! "- they howl. Well, let them howl, and I'll move on.
Which prisoner can become a soldier?
Firstly, not rapists, definitely! Those who "earned" such an "unpleasant" article in general still have to prove their right to continue to exist! So I propose to consider this question as closed. As for the killer, the killer - the murderer is different. Again, there are hired killers (which we denote by the English word killer, but I hate to clog a truly GREAT AND MIGHTY RUSSIAN LANGUAGE, and therefore I will write, if possible, without using borrowed words). There are domestic murderers who have deprived the life of their drinking companion (or drinking companion, worse when just their own household). But after all, there are those who motivated the bastards, who did not get full, thanks to "the most humane court in the world." In addition, in our criminal law there is the concept of "murder through negligence." And here I am absolutely nothing against re-education through military service and the war of the last two types of murderers.
Secondly, no one says that people who have just replaced a prison uniform for camouflage will immediately be given a weapon, as well as with live ammunition. In order to avoid all sorts of misfortunes in this sense, I propose that the commanding staff of the units, staffed by yesterday's prisoners, form an unusual one.
And now about everything in more detail. To begin with, far from every inhabitant of places of deprivation of liberty can be taken to the army. First of all, here it is worth paying attention to juvenile offenders serving sentences in educational colonies.
According to statistics, it is they, the "youngsters", who "rewind" one term, continue their way "along a slippery slope". Therefore, it is very important to nip the very possibility of such a future in the bud. And it does not matter that the juvenile prisoners have not yet fulfilled their 18 years for military service. Let us remember that after the failure of the campaign against Russia (and there could be no other outcome), Napoleon called for the army and did not reach adulthood. In 1813, they are 16-17-year-olds, and in 1814-m it has reached 15-year-olds. Of course, 15-year-olds are an obvious brute force, but a great commander can take such a step (and he is still great, we will not argue with this, not everyone will be able to organize an assault on the fortress in 24, and to command no more in 27 no less - the whole of Italy) decided from complete hopelessness. But in 16 years, many adolescents are already moving into the category of fully formed young men, who in their physical indicators are not inferior to other 20-year-olds. By the way, at the head of the army of 16-17-year-old soldiers, Napoleon defeated the coalition forces several times in 1813-m until he defeated him in the "Battle of the Nations" at Leipzig. So do not forget that they broke something "number": 300 000 soldiers had allies against the 120 000 French!
I already have a premonition of another attack of the "righteous howl" from all the same "liberas", they say, to take on the service of minors - this is a violation of the rights of not just a person, but almost a "child"! Well, I immediately parry a possible blow. And placing a teenager (sometimes just 14 years old) for barbed wire, inadequate sleep, food, hard labor, beating from bumps, bullying by the prison authorities, and finally, also a disciplinary detention center (DIZO) is not a violation rights of a teenager, almost another child? And for what? - For some burglary, be it three times wrong! Oh well, if the theft, and if the murder is in a state of necessary defense (in this case they should be relieved of responsibility, but believe me, in our courts an acquittal verdict, and even in the case of a corpse, it is extremely rare). Yes, many readers may not know who such "bumps". Will explain. This is the foremen in educational colonies. As a rule, from among those who collaborate with the authorities and for that left there until 21, although, as a general rule, in 18 years, convicts from the "nursery" are transferred to adult colonies.
Now strain your imagination and imagine a picture. An officer arrives in an educational colony, and several pupils from 16 to 18 years are summoned to him, with whom he managed to work hard. All guys have an unenviable past: the period from 5 to 10 years, and they sit much more than half. And the arriving officer suggests: "Right now (tomorrow or the day after tomorrow) I am taking you to another place. There in a couple of months you will be made of "cons" by real soldiers. There will be no washing of kilometers of floors, no beatings, no lock-up, no hard work at all. You will learn to work with weapons, run, jump, fight, survive in different conditions. And there will be a clean bed, hot shower, excellent food, a full sleep on 8 hours a day, and on weekends (they will be strictly on 2 a week and holidays too) - sleep without restrictions and a table with different sweets. Arrival of parents is also possible. And for this to happen, you only need your consent. Oh yeah, I completely forgot, 3, of impeccable service, and you can go home. You will receive your salary from the very first day of service. But remember, one puncture: an unreasonable fight, theft from a bedside table at a comrade, non-execution of the order of the commander - returning "to the zone", and you do not double your serving time! "Isn't this turn of events much more human?
Personally, I'm just sure that everyone who has been called up for such a conversation will not just agree, but from joy to the ceiling will jump!
However, speaking of "youngsters", I just propose to pay special attention to them, as the most, in my deep conviction, suitable contingent. The latter does not mean at all that it is necessary to abandon adult prisoners or from those people who have already served their sentence, but this label has a terrible "conviction" in our stupid society.
Of course, in the case of adults, emphasis should be placed on the general regime, i.e. tried for the first time. But since our legislation for a number of crimes provides for the imposition of punishment while serving in a strict regime colony, even if a person appeared before a court for the first time, then you should not give up on those who are "on the strictest". In certain cases, it is possible to give an opportunity to "be cleansed by fire" and twice, and even three times convicted. Anyway, the approach must be purely personal.
I would point out just a few general rules. First, I repeat, those convicted of rape and similar nasty crimes cannot be considered in any way. Secondly, it is not necessary to disguise from the prison robe into military uniform and the so-called "offended" or "omitted". I really hope that these lines will not be read by children or the faint of heart, and nevertheless, I must explain these concepts. We are talking about people over whom sexual intercourse was forcibly committed in prison. Why are they not suitable? - Yes, because their will is already broken in most cases, and for the soldier there is nothing worse. Thirdly, I would not advise taking those who, thanks to the cooperation with the prison authorities, managed to acquire a "cushioned little town" "in the zone": a caretaker, a librarian, a dining room manager or a clerk. Podlisam, sycophants, opportunists and serfs have no place in those special units, where you should use yesterday's prisoners! Yes, they are unlikely to agree, because they are in relatively tolerable conditions, allowing them to live peacefully until the end of the term, and more often to earn parole. And vice versa. Daring, unwilling to work, the violators of the regime and the regulars of the punitive or disciplinary detention center in the case of juveniles (SHIZO and DIZO, respectively) are suitable! Yes, they will require more attention, yes, perhaps they are dangerous ... But! It is daring and willingness to disobey the laws of a knowingly unjust world that are indispensable qualities for a fighter! A negative attitude, you just need to send in the right direction - against the enemies of the Fatherland!
Finally, in the divisions described by me, you should not take people with higher education from the colonies. Why? - Yes, simply because now we are talking about the service as a private, and I am a categorical opponent of a person with higher education serving as a private. At least in order to avoid conflict with younger commanders, whose level of education is almost always lower than higher education. By the way, prisoners with rare and simply demanded technical specialties (and also linguists) can be offered a service in the order of correction by officers. But such a question should be discussed separately. I promise to write about it, but not here and not now.
Re-education begins or forms the first "special" company
I will tell you about the means by which a person who got from prison to the army, in my opinion, can be successfully re-educated. Here we must first understand why the time he was "behind the thorn", most often returns there again. And the reasons are. First of all, even at large, yesterday's "sitter" often has to perform heavy and low-paying work, similar to the one he did in prison. The attitude towards him does not change, remaining at liberty as bestial as it was on the part of the prison authorities. He only hears from everywhere (when there is a whisper, and when there are shouts): "He was convicted, he was in prison, and he is a criminal ...". About and without any reason about the label, the family and relatives will remind the person, and the employer (if the newly released person is employed at a job) - at any opportunity! The latter, even in the case of a fair and fully justified dissatisfaction with a previously convicted worker with working conditions, will not fail to say: "Yes, rejoice that you have been taken at all! I pay you so much. Mind you, we have - the first candidate for departure! "Ow! "Liberasty-human rights activists", try, disprove me!
Finally, there is a third reason. A man (especially young) who has come out of the prison gates is full of anger. He is angry with the court that put him in jail (albeit quite justifiably), angry at the prison authorities who mocked him, angry at society, at the state, etc. And "let off steam" is a must. And so that this very "steam" does not "burn" again innocent people, why not let it into the "pipe", again aimed at the enemies of the Fatherland?
As for the first two reasons, shooting and hand-to-hand combat is still much easier to dig ditches, unload cars or clean floors and dishes. I am not even talking about how much nicer such an occupation is, more interesting, and most importantly with such an occupation, the future is there! After all, you can become a sergeant, and if you have a head on your shoulders, then later - an officer! Sorry, I run a little ahead. But the most important thing is not even that. In the units where yesterday's prisoners will serve, commanders are simply obliged to treat them HUMAN.
Gradually, I came close to covering issues directly related to the performance of yesterday's prisoners of military service.
Naturally, I do not propose to immediately form an entire regiment staffed with similar personnel. But who prevents to start with a company. In this case, it will be quite easy to reassure our powers. After all, security measures can be the simplest - to place this company in the immediate vicinity, which is called - behind the fence, divisions to them. Dzerzhinsky. What new soldiers, arrived for service, to notify.
And now I'll focus on what the command staff should be. First, the company itself. Probably, there are three main requirements: a person who perfectly knows military affairs, a commander who not only knows everything himself, but also knows how to teach a soldier intelligibly, as he proved at his previous duty station, and finally, the most important thing is HUMAN! I would even say kind, modern "Suvorov", a real "father to the soldiers", which is also confirmed by stories from previous duty stations. And the stories are not bosses, you must find the soldiers who served in his platoon or company! But with regard to the superiors, our company officer can be anything. It is not required at all that it should be an exemplary officer, ready to "click heels." Rather, on the contrary, for the command of such a unit, independence is needed, the ability to make decisions, without hesitation, and even the ability to argue and defend their point of view.
Secondly, for a company with similar, not the simplest personnel, a deputy commander for political and educational work (hereinafter the deputy commander) is required without fail. His main task is not just maintaining discipline and order, but finding a way to the hearts of yesterday's "cons" disguised as army camouflage. Well, and help the commander in building relationships with subordinates. Therefore, it requires not a professional military man, but a person who has passed through prison! Yes Yes. And the past as a convicted person. But! Who managed, after serving a sentence, independently take the path of truth. It is also understood that such a political commander could serve only once, and on the outside after leaving prison he should live for at least 5 years, and better - all 10. Here it is just very desirable to have a higher education (any, and it's just great if the person received it after the colony), but secondary technical is also acceptable. In the latter case, I would like the deputy politician to have time to work on the leading (again, any) position. A number of demands are also made to the political officer as to private soldiers who have just been "pulled out" because of the grille: it should not be "offended", and the crime committed by it should not be from the category of vile (it's vile, it's necessary evaluate not by formal severity, but in fact). But in the case of the political commissar, it is not necessary that while serving his sentence he was a kind of "thug" or violator of the regime. If a person meets all the above indicators, but will not have any idea about military affairs (by the way, he may not serve in the army before), it is not a sin to arrange for him a training course lasting from three to six months with mandatory assignment officer rank (not lower than lieutenant). Now indignations from professional military can fall down. Like, as it is, courses for one person! For now, just say, take my word, it will justify itself. Finally, the age of the political officer. Well, let's say, no more than 40 years.
Thirdly, the three platoon commanders of the first such company should be the same as the company commander of the regular officers. It is clear that the platoon is, by definition, a young, just a novice officer. Therefore, here the same requirements as for the company are simply impossible. Let us just dwell on the stable knowledge obtained in the school, and again on the HUMANITY of these officers. Well, since our company is not at all simple, it is quite permissible to take convicted officers as platoon officers in the order of correction. Fortunately, yesterday's officers are sitting in our separate colony, it will be easier to search. Do I have to say that not for all crimes? - I think all readers have long understood this. I will give a couple of examples: it could be an officer convicted of a fight (including answering with a fist, in general, for a case that inked the "boss") or, say, an officer who suffered the fate of Colonel Budanov. You can offer to command a platoon in our company and officers who have been sentenced in the form of restrictions on military service. But theft (especially, robbery or robbery) - for the officer is already an undesirable article, not an officer's business - to steal. Upon arrival at the duty station, the platoon platoon servicemen, who were freed from the colony for this purpose, should immediately (on trust) be restored to their former military rank. But the responsibility, in case they fail to justify the trust, awaits them much more serious than the rank and file. However, the responsibility - further.
Finally, fourthly, junior commanders or branch commanders should be recruited from free people, but previously convicted, as well as zampolit. In order to "not spread the thought on the tree," I will say that all the other requirements placed on them are the same as for the political officer. The only difference is in education. For sergeants, Youngcombs enough and complete average. Just as in the case of zampolit, the availability of fixed-term service is not required, to fill the shortcomings of military knowledge for future sergeants, you can arrange short-term courses (not 3-6 months, as for the political officer, and 1-2 a month, and enough).
I did not begin to describe our company with commanders. The command staff must be fully prepared a month or two before arriving at the location of the rank and file. So that by the time of arrival the soldiers and officers, and sergeants, had time to meet. For the company to have time to determine the advantages and disadvantages of each of them. In addition, prior to the arrival of soldiers, a company firm should have an exclusive right: to refuse any commander and demand his replacement. This right of the company extends decisively to everyone: from sergeants to the political officer. Already during the training of the soldiers, the commanders are simply obliged not only to learn how to carry out all the orders of the superior, but also to trust each other without a shadow of a doubt.
Further, ordinary, yesterday's prisoners arrive at the location of the company. And from the very first second, from the very first construction, in the very first words of their company and the political officer should make people understand that in front of them are not enemies or torturers, but those who sincerely want to help them. Any intimidation is simply unacceptable! All sent to the service, the responsibility had to warn more officers recruiters in the colonies. And if someone from the newly-baked soldiers suddenly had to remind them again of the possible consequences (which is highly undesirable, the conversation should be an adult: they said - understand it the first time), then only in a personal manner.
The first two weeks are generally worth devoting to a greater degree the study of future fighters. Light physical exercises are possible in the morning, drill, sometimes (but not so that it becomes a mockery) - working out of the climb on anxiety. After lunch - theoretical lessons. And here (at first) titanic work will have to be carried out by the political officer, because the front-line commanders will be engaged, in general, in a familiar and simple task. And in the shortest possible time he needs to get acquainted with each of the fighters, have time to talk heart to heart, to understand who is breathing and what. The main thing is that he should do everything possible so that people understand: they did not go from prison to prison, but build a new life, their life, and this is necessary, first of all, for them.
Gradually the load should increase. By the decision of the company, somewhere after two or three months of training, you can proceed to work with military weapons. I will not write in all details what and how it is worth teaching "recruits from behind the bars." Let me just say that the commanders and the political officer will need thoroughness and patience. Maybe I am an incorrigible dreamer, but I think that half a year is quite enough to "fashion" real soldiers even from such personnel.
Battle baptism or the cleansing of "dark" fire
And now let's move on to the use of fighters with a "dark past." Of course, you have to be a complete idiot to do such a daunting job, as I described above, and then send these ready-made soldiers to dig beds, lay bricks, or simply "drag service" in distant garrisons, say, in Yakutia. Of course not! I propose to form such units (and in the future, parts or even compounds) for use in combat conditions.
Well, now one of the readers in my mind will ask me a stupid question: "And what about us, war?" I will answer how the old Odessa: "And what, no ?!" Yes, we always have war. The question is, small or large. Such is the fate of our GREAT, and therefore long-suffering country. We always fight! And we will fight. We have a lot of land, but not so many people ... That's why the whole world looks at us with our tongue sticking out, swallowing drool. I apologize in advance to people who think that they have to be so distracted and carry out an "educational program". But some, alas, are needed ...
Well, now we really do not lead a big war (and thank God !!!), but small foci are everywhere. We will not list, here "educational program" already unnecessarily. And here I can no longer be asked a stupid question: "Well, after all, there are special forces: Alpha there, Vympel ... There are internal troops. There is, finally, an army, what are they for? "- Yes, I do not argue. But special forces for special tasks. And the internal troops and the army are conscripts, there are contract soldiers, I do not argue. But the country should keep them (first and second) in case (God forbid, God forbid!) A big war. And send such guys to the "hot spots" so that they would die there in a formally peaceful time ... Do you not feel sorry for them ?! And the special forces are not sorry?
That's all ... I expect an attack of "righteous" howling not only from "liberastov" anymore! "Yes, this idiot offers companies from yesterday's criminals how to use cannon fodder! Yes, he did everything and led to the fact that no one regrets these people! "- accusations will fall to me. I, so that you know, it is generally a pity for all our people, except, perhaps, the most disgusting rapists, pedophiles, "representatives of minorities" and their ilk. And the death of one Russian person for me is the most terrible tragedy !!! But one thing is when a guy is simply called into the army for the duty to give back to the Motherland and is sent to the same Georgia. Meanwhile, he owes nothing to our Motherland! And nothing wrong. But yesterday's prisoner knows what he is sitting for (knows, believe me). And for him service is an opportunity to find a good name again. Once and for all erase the past. For this you can and try, and you can go under the bullets.
You can ... But do not! During the six months of training, about which I wrote, people can be taught not to die beautifully, but to live and win. But after all, ordinary soldiers are taught. - I agree, they teach. But ordinary soldiers do not have that audacity and, let's call it that, a necessary battle anger, which is more than enough from former prisoners. And if we add to this the consciousness that the complete service will be followed by a complete cleansing from all previous sins? In addition, many representatives of the underworld have downright irreplaceable qualities in war. Just for a second, imagine how useful the skills of the thief are, the "forchnist" or the "bearskin", when storming the same fortifications of the enemy. There is another very important feature: people who have been in difficult conditions, but who have not broken down, have a much higher desire to survive and win than those who sat at their desk just before dinner a year ago, and then went home to his loving parents .
Conclusion: the soldiers described by me "with a dark past" in any war will benefit, as compared with the usual ones called "from will"!
So, after the first 6 months of service (maybe 4's, life will show), our company is ready for business. Well, from a large-scale war, the skies still keep us, so you can start from the same Caucasus. For example, to instruct our fighters to start a deep "sweep" of mountain villages in order to find and free Russian slaves. I hope no one will argue that there are more than enough of such "proud mountain eagles" in the villages. And since our guys are already prepared, then after several successful operations on the territory of Russia, it is possible to undertake a raid in Svaneti (this is in the north of Georgia, for those who do not know). More than sure that from there they will bring not one and not two Slavs, already losing hope in the chains. And they will be able to do everything quietly and quickly. Again, the thieves' skill will be to help the soldiers.
In general, after several combat operations, the unit will need rest. There is already a selective way to release the guys in the dismissal. I did not write, but I hope everyone understands that being in location, the commanding staff (including sergeants and political officer, also from the "former", but already "from will") may initially have the right of free exit to the city. Well, and after the first one, let's say, "warheads", everything has already been verified, to a certain extent everyone can be trusted, and therefore it is not a sin to let them relax.
And then already boldly apply our company in all emerging "hot spots", both in the country and abroad. And there are such places around the world today: both Kosovo in Serbia and Syria for you ... To conclude an agreement with the governments of these countries on rendering limited military assistance, and to "run in" the unit further. But just to immediately agree that they (the authorities of these countries) do not put our guys in the trenches, but use them for raids on the enemy's rear, for a lightning breakthrough, etc. Well, so far, of course, from the field of "antiscientific fiction", but what the hell is not joking? ..
At the end of the 3-year service life
When I first began my story about how, in my opinion, a set of prisoners should go to the service, I mentioned that the lifetime for them is set to 3 of the year, remember? So imagine, hitting from the "zone" in the army, a person will go through thorough military training for six months, and then also get two and a half years of combat experience. Agree, by the end of the term of service, he is already so "saturated with" the army that the prison is in his mind, if left, somewhere very, very deep. And yet, this person will understand perfectly well that according to all prison "concepts" (if "Martians" suddenly appear among my readers, I explain, "concepts" are unwritten internal laws of prison life) a return to jail is extremely undesirable. In order not to answer the question: "Why?", I immediately suggest to all those who have it to read about the "bitch war" or, in general, how they took in the camps all the "cons" who had the "happiness" to go through the Great Patriotic War (hereinafter VOV).
Of course, if someone from the soldiers of our company, having served the required three years, does not wish to continue to "pull the strap" - this is his personal decision, which the state must understand and accept. It is imperative that the state be extremely honest with people who have literally cleansed their name with blood. Definitely, any data on their criminal record, stored in the main information center of the Ministry of Internal Affairs or local information centers (GIC and CI, respectively), is subject to immediate destruction! Moreover, I propose to destroy the personal file of each of these already completely restored people in his personal presence. Suppose you burn, showing the man the cover (only the cover so that he would believe), right in the office of the company. And, if the already gallant soldier refuses to offer to continue the service, the company and zampolit should shake hands with him, thank him for the service and sincerely wish a happy and long life! In the military card, every soldier who wishes to leave "for the citizen" will be recorded that he served a year on conscription and two more on contract. If the former prisoner has already managed to serve an "urgent", then a three-year contract service should be recorded. It is possible to transfer to the reserve of such already experienced soldiers not ordinary soldiers, but, say, junior sergeants or sergeants. As a result, a person receives complete freedom, passes on all documents that have never been tried before (I forgot that we must also destroy all other documents indicating his past: the record of the court session, a copy of the sentence, a criminal case, etc.) , and can still enjoy all the benefits, as a participant in hostilities. The "dark past" cannot serve as a basis for refusing him state awards if the company officer considers the fighter worthy of awarding. And the rewards are an opportunity to enter a university without a competition, and the right to apply for an apartment, and much more ... If possible, those who come to our company from the educational colony should also be given an opportunity to complete during the service complete secondary education. Why not? Is it really not enough for three years for a person to go to the program of the last two classes of secondary school during his free time for missions and military studies?
We can not say about the exceptional circumstances. If a fighter of our company is seriously wounded, because of which he cannot continue to serve, he becomes free and cleansed of his "dark past" immediately, right in the hospital. As if he served all three years. Moreover, the state draws up his disability and appoints a pension. No matter, in the first battle this misfortune happened, or later. Well, if a soldier dies in battle, then in addition to a complete post-mortem purification, a pension is granted to his parents (of course, in the case when his parents brought him up).
And one more privilege. Already said that our justice is far from perfect. So, if on the day of the end of the service in our company, one of the fighters suddenly says that they condemned him illegally, and in fact he was not guilty, then the state will also have to pay him the services of a lawyer an infinite number of times used all the possibilities to be, albeit backdating, justified. Yes, yes, you heard right, such a fighter will have the opportunity to sue the state at the expense of the state itself! And if he happened to prove his case, a personal apology for such a rotten justice from the head of state himself and all other consequences should immediately follow.
I also mentioned about the financial support of the fighters of our company, which must be received on their personal account during all three years of service. At current prices for life, I suggest that it be a sum of money in the amount of 30 000 rubles monthly. Not so much for someone who at every opportunity is thrown at the very "inferno". Further, the procedure is as follows: our fighters are on full state support; therefore, in the first six months of their service, they will not need any money without leaving the location of their unit. But then they can freely cash them (just like all other citizens - through an ATM) or transfer them to relatives and friends. On the day of the end of the service, each soldier, in addition to the money accumulated in the account, must also receive a premium for impeccable service in the amount of, say, 50 000 rubles.
Once I started talking about money, I would also announce the salary rates offered by me for sergeants and company officers. Let the squad leaders (sergeants) receive monthly for 50 000 rubles, platoon commanders for 100 000, vice-commander for 150 000, and 300 000 is not sorry for the company officer! Well, in order not to climb "into the jungle", we will not discuss the size of monetary rewards for successfully completed combat missions, as well as accompanying orders and medals. Let me just say that they, too, must be.
Looking to the future or how a company can grow to a regiment
Well, what if someone from the company fighters (I suspect that there will be many of them) will wish to continue the service? - Perfectly. After three years of uninterrupted combat training and participation in small (and perhaps large, who foresee this?) Wars, we can offer him to continue his service in ordinary (not such as our unit) military units. But isn't it better to make an ordinary soldier, who decided to serve on, make a sergeant and put the squad commander in the same company, equipped with yesterday's prisoners? - Naturally, better! After all, he himself is from "these", and will become for the soldiers of his unit not just a commander, but an understanding senior comrade!
Hopefully, many already understand where I'm going. Well, yes, I propose to act further according to the rule of "snowball", when a battalion will be created on the basis of our company, and maybe a regiment of soldiers with a difficult past. Well, why not ?! In three years, the company will show itself, but the proposed direction will justify itself. So you can think about the expansion. Accordingly, our company will become the commander of a battalion or regiment. Zampolit - commissar of the battalion or regiment. The commanders of platoons are company (and maybe battalion). By the way, let me remind you, we also had sergeants from free men, but with a prison past. And if you make for those of them who wish to continue to serve the 6-month training courses for junior officers, but assign at their graduation junior lieutenants? - Here you have some experienced platoon. Well, the most intelligent can be considered at the post of political commanders of the company. Missing officers and sergeants (although the latter, most likely, should be enough, there may be a shortage of platoon and deputy politicians) can be collected from the outside, following the rules I have already written in all its glory.
Well, thankful to all those who read to this place. Honestly, I don't even hope that I will get your approval, dear readers. But it is better to express something that has long given no peace than "to be silent in a rag" !!!
Historical experience or to be continued ...
I know, I know that I'm tired, I'll finish now. Give the last argument. Remember, at the very beginning I wrote that my thought is as old as the world? - So here are some examples from history ... Yesterday's prisoners were drafted into the army back in tsarist Russia. Take the same Dostoevsky - after the 8-year hard labor he also served as a soldier. Well, everyone knows about the Second World War. By the way, during the war 935 000 "convicts" managed to transfer from labor camps to the Red Army. Our history will not let us lie, yesterday's criminals did not drop the title of Russian soldier! Many mistakenly write that "convicts" were taken to penal companies - this is not so. The penal companies were staffed with guilty soldiers and sergeants, and the "convicts" were sent to assault battalions (again, not to be confused with the penalties in which the punished demoted officers of the Red Army fought). Sturmbats did not spare - this is true. And so the people who were going there understood that "you live well" will not be given. And believe me, this very people too was well aware of their guilt. In short, I knew what was going on, and that's it!
There were examples of such units (and even connections) and our enemies, the Germans. I will not describe it in all colors, but I will say that it's quite combat-ready examples. Yes, it is worth emphasizing that Hitler, unlike Stalin, was much more cruel to those who got into such troops. There it was impossible to "be cleansed with blood", as in the Red Army.
Well, in the United States, during the war with Spain for the "independence" of Cuba (representatives of the "most democratic" state in the world managed to participate in such a way), they sent it directly from the courtroom to the front. There was even a sentence like this: "We are sentencing you to life service in the army." What is it like?
They may remind me that the "convicts" who warred in the Patriotic War, for the most part, later returned to the camps. And then I will not argue! Yes, but because of the need to restore the country, Stalin could not afford to think about the future life of these previously convicted people after the war. He could not, but no one bothers me! And I'm ready to share with you, readers, on this subject. But! Next time...