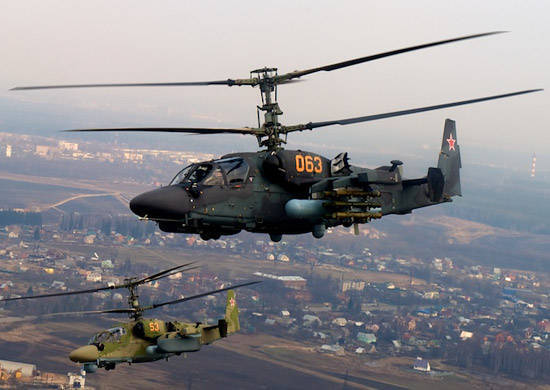 In the tactical flight exercises of the army
aviation
The southern military district, which is taking place these days in the Krasnodar Territory, is the first to use Ka-52 helicopters (Alligator), which arrived at the air base two months ago.
The flight crews of the Alligator squadron will work on several tasks in the sky at once. They will have to redeploy and land on unfamiliar airfields, aerial reconnaissance, detect and destroy ground and air targets, as well as carry out live firing and destroy manpower and fire weapons of the conditional enemy.
During the week, the pilots will fly around the 30 helicopter in pairs and links. More than 50 helicopter pilots were involved in the training, as well as about 100 aerodrome technical support specialists.
Events of this level in the army aviation district on the Ka-52 are held for the first time.