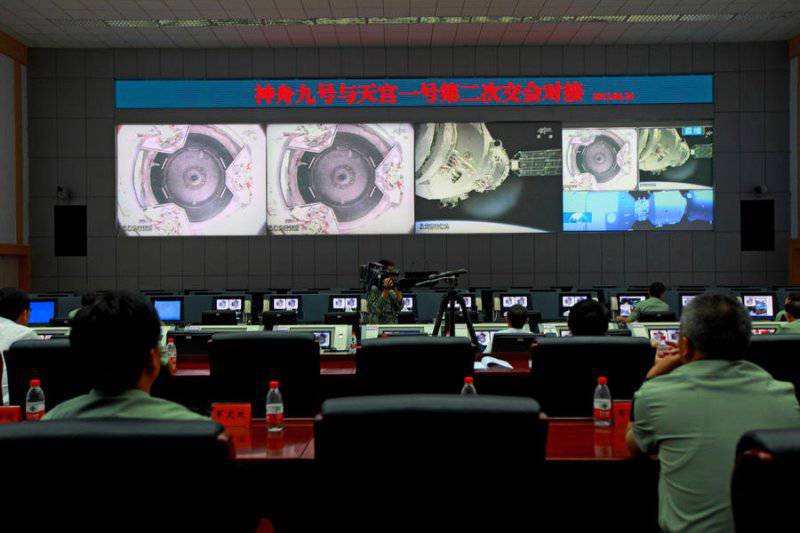 The Shenzhou-10 ship and the Changzheng-2F launch vehicle were delivered to the rocket launch pad. In mid-June, a manned spacecraft will be launched from the territory of the PRC, with a crew of two men and one woman.
Chinese media reported that the spaceport in the northwestern province of Gansu is fully ready to launch. Today a spacecraft and a launch vehicle were brought to the launch pad.
Three specially trained astronauts will have to carry out testing of the technology of docking of the manned apparatus "Shenzhou-10" with the module "Tyangun-1" in orbit. The mission in space is designed for 12 days.
The manned flight program in China is implemented in three phases. The first stage was the launch of the Shenzhou-5 orbiter in 2003, as well as the launch of the Shenzhou-2005 in 6. The second stage is being implemented at the present time and includes the development of the technology of docking of devices in orbit. At the final stage, which is scheduled for 2020, a space station will be created and launched into orbit.
The program on space exploration in China started 8 on October 1956, when the fifth Ministry of Defense Academy, which was involved in missile development, was created in the country. In 1964, China sent a rocket with two mice on board into space. In April, China's 1970 put the first artificial satellite, Dunfanhun-1, into orbit.