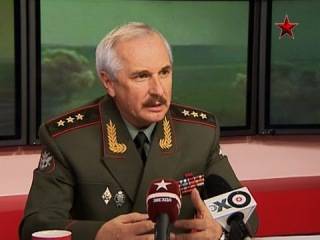 Colonel-General Viktor Goremykin, head of the Personnel Directorate of the Ministry of Defense of Russia, said on Saturday that the age limit for serving as officers of the Ministry of Defense will increase by five years. "In the near future, a law prepared by us will appear on the website on the Internet. This is a federal law. We have prepared amendments to article 49-53 of federal law in terms of increasing the age limit for military service. We add five years to each category, "he said.
Goremykin recalled that now the age limit before the lieutenant colonel is inclusive - 45 years, for the colonel and captain of the 1 rank - 50, major general, lieutenant general - 55 and colonel general, army general - 60 years.
According to the general, this amendment has now been approved not only by the Ministry of Defense, but also by almost all executive state bodies.
Goremykin did not specify which one, but noted that this is not the Ministry of Finance. "The Ministry of Finance supported us," he stressed.
The new law was agreed at the Ministry of Justice, at the institute of comparative analysis of legislative activity. "It is almost ready for submission to the government and further consideration in the State Duma," Goremykin added.
"We do not exclude the possibility of further extension of service (for a new limit, which will be set with amendments)," he continued. General explained that it is assumed that contracts may be made for up to ten years above the existing standards for military service by age.