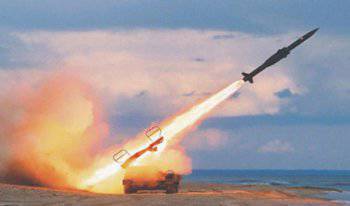 Over the past two weeks, such a shaft of information fell on our heads - just "Mama, do not grieve!". And remarkably, there appeared a mass of very high-quality articles, but not those that were recently overloaded to the very water line by the Russian media - ANTI-Russian, but on the contrary - quite in the spirit of patriotism, understanding of today's Russian politics and defending a renewed sense of pride in their homeland, for yourself and for the Russian
History
! This is what is encouraging.
But poisonous and often limp stuffing continues and will continue. On that they and "throwings". And there are no longer those verbose, written with a confident hand at the prompting of sponsors from abroad, articles where the "truisms" were hammered into the heads of unfortunate Russians, that everything in the country is bad and is not subject to recovery. tips gentlemen democratizers.
An illustration of the understanding of who is who is the article of Maxim Kalashnikov, and most importantly, the comments of members of the forum! If, quite recently, Kalashnikov's appeals and fantasies have found a quick response from many, now all his attempts to "... awaken the dormant self-consciousness of the ethnos ..." have broken into small splashes of rock with mature and worldly simple and wise comments. And it was perfectly noticed by many that the author of the article "Time of jesters and idiots" is not averse to playing on the strings of the human soul like Adolf Aloisovich with "his struggle". But now it seems that the time of fake calls has passed, therefore Maxim was not able to piss off the reading people as he would like. Well, God bless him - with Maxim. I would like to draw attention to the two pairs of articles that flashed on the Internet data flow.
The first is a somewhat pessimistic article written in a feigned-sympathetic tone about flightless rockets, non-firing guns, etc. etc. In general - everything is familiar - about thinned "polymers". And it was written according to the patterns already tested and according to the usual method - to snatch some disastrous moments and on this basis to bomb everything to the bone. That is - everything that is done - everything is wrong and wasted. And many are willing to welcome such articles as constructive criticism. Absolutely legitimate and admissible failures in the creation of new weapons, which are rich in the history of not only our developments, but also all foreign ones, are absolutely not taken into account. Won states - have not yet installed their F-35 and all are fighting over the modifications of F-22 and - nothing - is perceived as a normal production process. Well, not yet learned how to print on 3-D printers the latest breakthrough weapons!
But, thank God, after her, a wonderful article by Alexei Volodin appeared explaining the simple truths that when creating something new or working out new methods during combat exercises, everything invariably goes through a period of failures and blunders. If there were no failures, then there would not have been the perfection that our DOMESTIC gunsmiths in arms development have achieved, guys. And the fact that the Russian
weapon
in many respects is perfection, without difficulty you can learn not only from the reviews of Russian experts, but also from the lips of foreign experts. And confirmation of this is an article that appeared a couple of weeks ago that Russia returned to the Mediterranean Sea with an unexpected result for the West. In this article, music for the Russian ear, words were made that Russian missiles are an "unsurpassed work of art"! A! What a! Much can be said about our other military production workers, guys. And our "Dry", "MIGs" and "Yak" - is not it an object of pride? And ours
Tanks
? You look, what exam they hold now in Syria! I really hope that the BREAKTHROUGH will also "breed" and will show itself. And the "ARMATU" that everyone is waiting for? With the painstaking and fundamental approach with which our gunsmiths cherish this long-awaited child, it gives reason to hope that a healthy and developed "butuze" will be born, which will make a rustle. But, this is the diocese of Zhenya MECHANIC. Here he knows immeasurably more than many on the forum.
This is not to be forgotten, guys, when we read the next "critical" article about "polymers". I have nothing against normal, professional and constructive criticism, but I categorically disagree to hear whining about the fact that everything is fucked up. I enjoyed reading the comments on the forum on the forum - a pro who can be listened to with ever-increasing respect and gratitude and who creates, and does not carry a blizzard with a bold look, falling asleep to an inexperienced forumchan with a mass of specific abbreviations and not sprinkling ashes on his head.
The second pair of articles is no less noteworthy and concerns a topic of current importance today - the civil war in Syria and semi-intervention carried out by Western countries with the introduction of Qatar and Saudi Arabia. One of them said that Assad will leave when Russia wants it, which is absolutely true, guys. And this is not bragging, but a fact recognized by the states themselves. The article was published on the Israeli Internet resource "Ynetnews.com", which can not be suspected of a hot love for Russia, especially in light of recent events around Russian supplies to Syria C-300 and the very content of the article, where is Russia's policy in the Syrian issue which epithets only she was not honored - both brazen, and uncompromising, and uncompromising, and menacing, and (which sounds like a compliment in general) - simple and brutal. So, this article unambiguously said that on the "chessboard of the Syrian party" (the epithet is mine. Patent), Russia managed to arrange all the pieces so that the policy of Israel itself and all its "democratic" sponsors is the rambling babble of a recruiting recruit in the face of a wise father commander. I will not retell the article, below everyone will see the link and those who wish will be read.
The second article from this pair somewhat lifted the veil of secrecy over the words voiced by one of our politicians that the option of Russia supplying the MOST NEWEST weapon systems to Syria, in addition to the widely discussed C-300 complex, is not excluded. The article was about the latest Russian cruise missile X-101 / X-102.
Here is an excerpt from this article: ... thanks to the work of Soviet, and now Russian scientists, we managed to create the best cruise missile in the world. At the moment, it is the crown of the evolution of this type of weapon. This is certainly a new strategic cruise missile - X-101 / X-102. The rocket perfectly combined the parameters of accuracy and range with a very high destructive power and versatility (I remind you that the X-101 is a missile with a non-nuclear warhead, and the X-102 have a BU). Work on it began in the 1984 year, but only after 11 years the rocket was created and tests and subsequent refinements began.
In this case, the most striking range of the rocket, which, according to some data, ranges from 5500 to 10 000 km. Other sources cite information that she can spend 10 hours in flight, which will allow her at a cruising speed of about 700 km / h to hit targets at a distance of almost 7000 km. Most likely, such a difference in figures can only be caused by ongoing improvements and a small amount of information from official sources about this product.
So, guys, there is a reason to be happy for our defense-industrial complex and to congratulate our specialists with another victory. And notice, guys, with the combat potential that Russia has today, it absolutely unequivocally and brutally (as the Israeli journalist noted) opposes the entire "democratic" leash and forces not only to reckon with itself, but also leads its party throughout the world politics. And if we take into account all the efforts that are now being made by the leadership of the country to strengthen the country's defense and economic development, all the funding allocated to the defense industry and all those measures to modernize production and training personnel, then perhaps we are on the verge of breakthrough discoveries and the development of our home-grown and big-headed creators of the future.
Good luck and hopes come true to all of us, colleagues.
Sincerely. ESAUL
Materials used:
http://perevodika.ru/articles/23003.html
http://www.pravda.ru/science/technolgies/28-05-2013/1157914-x_101_102-0/