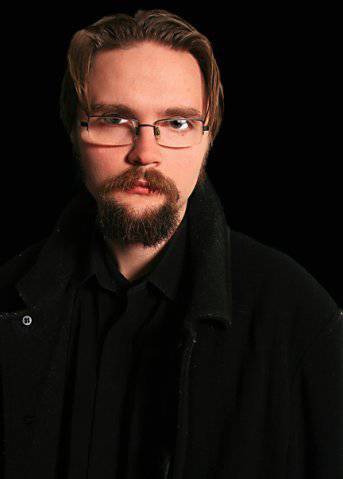 A year ago
we already talked about
why not need to leave. Now back to the topic - a practical example.
I wanted to tell about patriotism, not about its rational component, which is public and from the stands, but about instinct. Why do we love our homeland, but we cannot tell about it? I had circumstances so that I can tell you about it.
However, to the specifics. I was offered a dream job. A suburb of Paris, a branch of TNK dealing with igrostroi (and they do computer games well), moving with the whole family, housing, a ferroconcrete contract, even a translator for me personally, as for a welcome person in their press office. In the event of a spontaneous termination of the contract - that, on my part, that on the part of the company, it is the company that insures, compensates and takes all the losses. Up to employment with a similar salary and payment of monthly compensation for five years.
Your humble servant replied, "Go to the well ...". Polite, but instinctive. And then he thought about his behavior. Isn't it great to take off abroad and conquer it? Isn't it nice to be the Russian who will come there and teach all life? Or maybe I'm just afraid of changing places, being a notorious monster of the format "turnip"? Well, I'm like, already with money, and possibilities of pull-pull, but they cannot pull it out. In general, I started to reflect.
It is necessary to reflect alone up to a certain limit, and then it is useless. And I began to ask. He asked the staff at the department, asked his colleagues, asked his friends and acquaintances. And the answer is the same everywhere: "of course, drive, this is after all experience-adventure-a whole life-full success".
But in the case of friends, acquaintances, colleagues, do you think these were liberals? Do you think these were "poravalitiki"? Do you think these were "agents of the State Department"? No, patriots and statesmen. In the scientific, journalistic, artistic and journalistic fields. They all said: "Stars!". This is Success, there is time. Agree, almost "beat", only with a certain pathos.
And now after the fifth or sixth conversation on the topic "drive, this is a chance", I decided to write this text with some
historical
remarks, and some conclusions. To begin with, here:
My brother-great-great-grandfather also advised "go away, there's nothing to do there". He was advised by Anthony (Khrapovitsky), the future head of the ROCOR, who was his friend. My great-great-great uncle ignored this recommendation. Now you can 15 September go to the temple and hear in the service that St. Varsnonofy prays to God for you. This is actually it. He became holy because he did not leave. He was shot. And not his one. Tel still not found. So what about the consequences of "non-departure" I have a certain hereditary idea.
Further. Returning to the answers that I received about the "Paris proposal", I have to say the following: guys, if you think that we live in such shit that it is better to go to France, then consider whether your active position of statists is at least thirty silver coins? "Drive is a chance", "Drive is an adventure", "Drive - and there we will work together, you will write exclusives, just drive!". Do you know what I did not hear? "Go - come back, here and talk." No one. Practically no one voiced the idea that it is possible "to return from there".
... In general, I understood something. Why I will not dump to France, Argentina or even some kind of iridescent-exotic country. I have my country. She may be behaving like a stepmother, but she is a mother. Mothers do not choose. And it so happens that the children help the mother. They help to take mothers together, to socialize, to feel responsibility, to be not mother-in-law, but mother-motherland. Only for this you need to spin around Mamma's hem, and talk with your mother. And not to go to another mother who is an "experiment", "experience", "opportunity", "chance". And I tell you, I love too much what my homeland has given me. And I love the Motherland enough to give to her and only to her, everything, and even with interest. I will not give away my brains, which, as it turned out, are expensive in Paris. France is not a birthplace. TNK - even more so with the concept of "homeland" has nothing to do. Motherland is almost like a wife. This is love and responsibility. Well, imagine, you are told "oh, you have found an excellent prostitute, this is an experience, this is a chance, this is an opportunity to show yourself, and then return to your wife." What normal married man will respond to such a proposal? That's right: "go to train ...".
So I answered. My homeland is here. She needs me now. And most importantly, when you read the following words, feel them as personal, coming from your heart: "It is I who need her, she cannot do without me."