The F-35 Lightning was the first aircraft to be chosen by the Australian Air Force. However, according to this project, built using the "stealth" technology, suddenly, as if several lightning strikes struck, one of which was the appearance on the horizon of Sukhoi design bombs at the new generation, which could nullify all the chances of success for the Australian Air Force.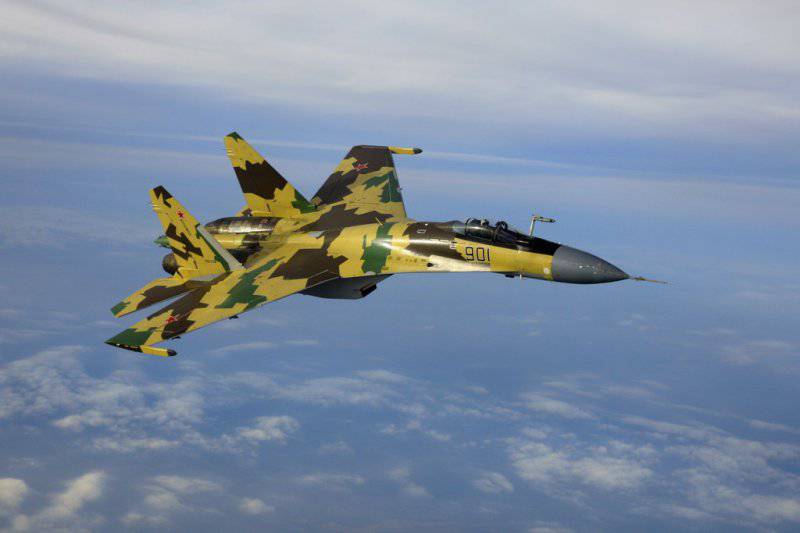 Somewhere in the middle of this year, Australia, with its vulnerable defense system and virtually no budget, will have to make a difficult choice between buying another squadron consisting of X-NUMX F-24 "superhornets", or, with its initial plan for purchasing X-NUMX F-18 aircraft "Lightning", the so-called American shock fighter co-production.
The trouble is that none of these options adds anything new to the security of the country. The reason for this is that, according to the Business Spectator information portal, "Indonesia plans to buy Russian / Indian Sukhoi fighter jets around 180, and almost certainly Pak Fa T-50 and Su-35S will be among them." So the question is not at all how much better the outdated F-35 "Hornet" is, but how much better it is than the T-50 and SU-35S that can fall into the hands of Indonesia. "
Like much of what is published in the Australian media, the article has a panicky tone. However, it makes a reasonable assumption that instead of consulting with Australian and American military officials who have long relied on F-35 for careerist purposes, the Department of Defense should receive a comprehensive and unbiased opinion from the outside. If everything goes on, as things are now, then Australia will soon discover that its militant slogan, "first saw, first shot, first killed" - works only against the outdated "Hornets", and not at all against "Sukhoi", which today is just too good. "
For example, the article points out that the F-35 can only work efficiently at maximum up to about 40000 feet (it can fly higher, but at the same time it loses its combat characteristics at such heights). "Dry" can operate at full capacity and at much higher levels of height. Add to this his advantage in new systems and weapons, which allows him to simply break the Australian F35 in the sky before they have the opportunity to "first see, first shoot, first kill" without any air combat at all.
BusinessSpectator offers a way out of this impasse. through the acquisition of F-22 or its production technology. The recipe is pretty close to what most Australian media and defense experts are talking about. The only problem is that even if it were possible to borrow F-22 technologies (produced by another company) and install them on F-35, it would still be an impossible dream the way American laws prohibit the export of F-22 and its technologies. . REPEAT LOOK AT "DRY".
So what do Australia do? According to the independent analytical center New Australia, the country should take into account not only the Flanker Sukhoi, but in the future, and Pak Fa. "We recommend that Australia negotiate with the Sukhoi Company in the same way as it did in India by creating a HAL cooperation program. The contract with the Russian company should be licensed under either SU-35S Flanker or SU-32 in Australia. this preference today must be given to SU-35S, "says New Australia.
Sukhoi issues licenses for the manufacture of its aircraft and parts for them in a number of countries, including India and China. Australia can buy the entire Sukhoi aircraft and start producing avionics, spare parts and
weapons
in their own country. Many companies in Russia, Asia, Israel and Europe today produce parts for Sukhoi aircraft. Today, this company operates on the principle of "open source".
New Australia quotes a study conducted by the organization Air Power Australia (Australia's Air Power).
"Strategically, the Su-35S will change the rules of the game, as it decisively surpasses all competing Western fighters, except the F-22A Raptor. The Russian Sukhoi aircraft located somewhere in significant quantities can change the balance of forces in any region where they are transferred "This is exactly the reality that, it seems, was never understood either by the leadership of the majority of the air forces of the Western armies or by their bureaucratic defense departments."
WHAT PREVENTS BARGAINS
Australia is mainly concerned with the rise of Indonesia as a regional power, but in many government circles, India is also seen as a threat. Perhaps this is because cheers the patriots, who sometimes want to be English more than the English queen herself, consider India guilty of the collapse of the British empire.
In 1986, Australia made a big fuss when India acquired its second aircraft carrier, the Virat. Again, in the 1998 year, when India tested five nuclear bombs, Australia recalled its ambassador and, in a fit of indignation, expelled an Indian officer who had studied in Australia under an exchange program from her territory.
While a number of former Australian prime ministers, led by Kevin Rudd, have a strong anti-Indian stance, there is another lobby led by current Prime Minister Julia Gillard who are trying to improve relations between the two countries.
Under these conditions, any decision to buy jet planes in Russia will depend on which lobby will win up. If India is viewed as an ally, then the Australian military can also reach for the T-50. But if India is perceived as a threat, in addition burdened by purchases of airplanes, also in Indonesia, this will pave the way for the F-35. However, the latter decision will drive the Australian defense and national budget into a tailspin.
AIR FLOWING COSTS
The costs are clearly worried, since F-35 is a program that has long been out of control. In addition, it is shocking that this plane costs more than the whole of Australia. After all, in the end, the cost of the entire program may skip the $ 1385000000000 mark, which will exceed the capitalization of the entire Australian economy combined.
From the point of view of Canberra, each of these planes could end up costing 238 million dollars, which is more than the 60 million dollars per piece that was spoken about at the very beginning when it first committed itself to participating in this program . In addition, since the F-35 is the latest US military technology, access to many of its spare parts will be closed to Australians. Such details will have to, if necessary, be transferred to the US military bases in Australia or serviced in Australia by the Americans deployed specifically for this task. Of course, this will not only add to costs, but also increase downtime.
In such circumstances, the purchase of the aircraft "Sukhoi" will be just manna from heaven. New Australia believes that instead of buying the 100 F-35, Australia could have purchased the Sukhoi 70 SuperFlanker for just 66 million dollars per piece. Such a deal could have prevented the excessive burden on the defense budget of Australia as a whole.
AUSTRALIA AND RUSSIA - SIMILAR APPROACHES
Russian planes are designed to overcome the typical Russian problem - a huge airspace with a limited number of aircraft. Australian land is 4000 km wide, and F-35 simply cannot cover this distance. Su-35 has an effective range of about 4000 km compared to about 2200 km for F-35. This means that for a flight he will need an air tanker to support both inside and outside of Australia.
SPEED - BULLET COMPARED WITH TARANTAS
The SU-35 has a 2,4 max speed (which is almost two and a half times the speed of sound) while the F-35 speed is limited to 1,6 max. According to Victor M. Chepkin, First Deputy General Director of NPO Saturn, the new AL-41F engine will allow Russian planes to fly with supersonic super cruising speeds over long distances without starting afterburner, which will allow them to save a large amount of fuel. Translating the above into normal language means that fighters who do not have the ability to fly at super-cruising speed, such as the F-35 and F-18, simply cannot do anything in the sky against Sukhoi.
TECHNOLOGY STELS - HOLE IN THE COAT
The designers of the aircraft were so obsessed with this technology that they ignored or sacrificed the main advantages of the fighter, such as range, payload and speed. The idea was that the technology "Stealth" is already enough to F-35 would be ahead of the entire air force. However, despite the fact that Americans are improving these technologies, the Russians are developing new methods to combat it. They are currently experimenting with a new radar that will be able to detect airplanes built using Stealth technology.
Colonel
aviation
Grigory Grisha Medved, a former Russian fighter pilot, says the F-35 is worst off with a very hot engine. 160 degrees Celsius is much hotter than a standard jet engine exhaust. "The plane turns into a very bright star in the sky and creates a long train behind it," he says in a study by Air Power Australia.
Russia has adapted a technology developed for detecting launches of ICBMs for these purposes, says Medved. This technology allows Russian fighter pilots to see a standard fighter at a distance of about 50 km. By 2017, this technology will allow them to see fighters built using Stealth technology at a distance of about 150 km. In addition, due to the fact that such radars are passive, the enemy will not even know that they are being watched.
In an air battle, notes Bear, Su-35 can release a couple of missiles in one gulp. And the first one, with active homing radar, will force the F-35 pilot to dodge, detecting its radar and engine exhaust, and another heat-guided missile will attack it.
In addition, having a large internal supply of fuel, the Su-35 can carry out numerous attacks, launch rockets, maneuver and dodge, and then return to battle, that is, play cat and mouse with the Australians. Taking into account the fact that on Sukhoy great rockets, then everything will end with them. As Bear says: "In a massacre at the top, P-73 or guns simply kill outright. No one (F-35) can ever furnish" Sukhoi "there. And when Pak F appears," the colonel adds, "F-35" it's better to stay home altogether unless he is allowed to take off accompanied by his older brother. "
Whether the older brother will accompany F-35 or not is not clear. "If the F-22 does not fly, then Sukhoi aircraft will become the most efficient fighters of all those available today," the New Australia report said. "It will also become
historical
by turning and transferring air power from the US to Russia and to those countries that use Russian military technology. "
In the end, if you serve in the Australian air force, you will have to choose your own partner at your own discretion.