Over the past 20 years in the world, the number of natural disasters of some species has increased in 4 times, and, at the same time in Russia, their number has increased by 30%. The figures are not indisputable, but still cause concern. And before that, the domestic nature of us did not always indulge, and now these percentages also.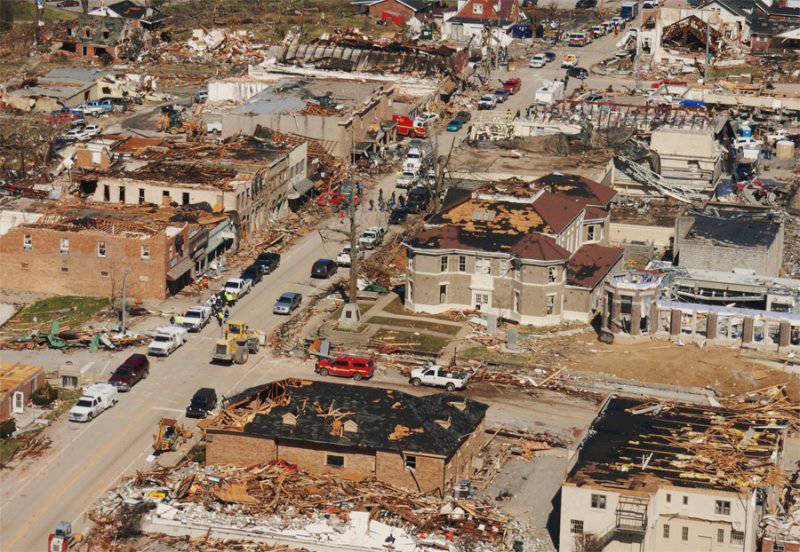 But if you look at England, other sea and especially tropical countries, we just have peace and quiet. Experts say that the number of natural disasters will multiply increase.
Quite possible. But humanity has too little factual material to draw such conclusions. The earth lives by its own laws and cycles, it may have seasonal activity that will stop tomorrow, or not stop, or the parasites that breed on its body cause irritation. In any case, I propose to continue conducting a comprehensive study of the planet, and preliminary conclusions can be drawn somewhere in years through 1000, and we will receive completely reliable information somewhere in a million years.
For a week it was shaking all over the world: in Kamchatka, in Japan, Africa, California. Some seismologists say that we should wait for a new series of tremors across the planet, others reassure and argue that you can sleep peacefully, and someone blames one interesting object in Alaska. Nobody really knows anything. I repeat: we do not have enough factual data and statistics. We consider a volcano extinct if in
historical
there is no mention of his activity in the chronicles. Yeah, how much of it, human history, on the scale of geological history. Vesuvius was also probably considered extinct ...
One way or another, ancient civilizations died because of natural disasters: here is the Crete-Mycenaean civilization, the Hittites, the Proto-Indian civilization, the ancient Maya, not to mention the completely mythical Atlantes, Hyperboreans and other Lemurs. It is not known what contribution the Romanovs would have made to the history of the Romanovs if there had not been several lean years caused by incredible natural anomalies under Tsar Boris.
Someone builds states, creates coalitions, builds Napoleonic plans (makes God laugh), and here there is a flood, an earthquake, a locust ...
Somehow I had a dream (there is nothing impressionable people for the night
news
watch): an earthquake occurred in the Aegean region, as a result a small island appeared, potentially changing the border between the Greeks and the Turks. Around the island swarmed warships, airplanes. What is the matter I did not say - the alarm clock rang.
The terrestrial landscape may change as a result of some cataclysms and confuse all the maps of whole countries and peoples. The disputed island sank - the contested states finally reconciled, a new one will emerge - again a war. And if the border river changes significantly? Will it dry out? Antarctica will thaw, how will we divide it and how much blood do we spill? And how many intractable questions will raise the expected rise in world sea level? How will humankind, depending on whether global warming is going on now or cooling, will divide and redistribute warm things or sunblock?
Every kind of cataclysms on Earth are increasingly. The trend is that they will soon become commonplace and the climate will be as unstable as the feelings of the windy girl. Imagine the state of poker players. Here they sit, who has two pairs, who has a quarantine, and who has a royal flash in general, and a Russian guy with cards lately, somehow not very much. Suddenly, the croupier, for no reason, begins to change the cards of the players in an arbitrary order. There are no more combinations, the players' plans are crumbling, and the bets have already been made as evil. In this situation, those who have less cards will change are more likely to win, but you remember that for some players the probability of withdrawing a good card has increased by 4 times, and we have only that by 30%.