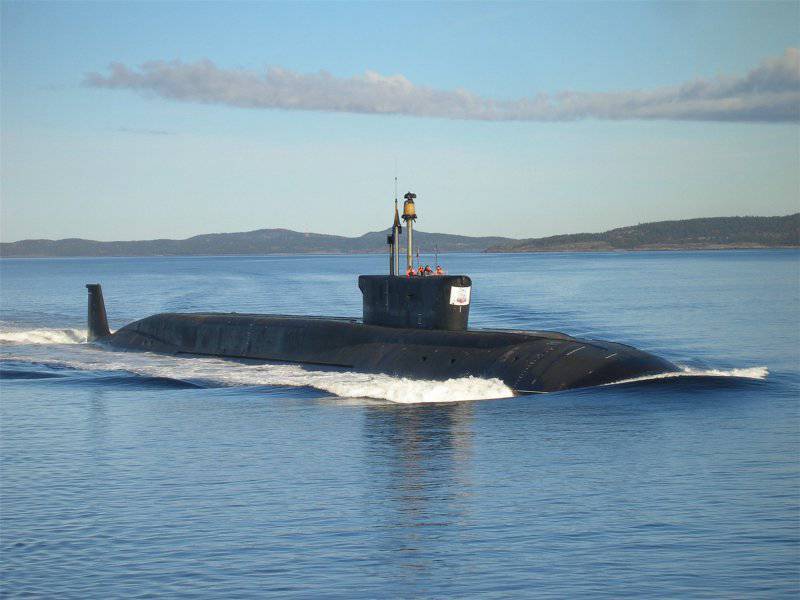 The military patrol zones of strategic nuclear-powered submarines (NPS) of the Russian Navy in the world's oceans since 2014 are planned to be substantially expanded, while simultaneously increasing the patrol intensity. This was announced today by ITAR-TASS by a source in the General Staff of the Armed Forces of the Russian Federation.
"This
news
, I believe, with pleasure the sailors-submariners of the North
fleet
celebrating his 80th birthday today, "he said.
"With the adoption of strategic Borei-class submarines of the Russian Navy, submarine missile-carriers will not only continue patrolling in the Arctic, Atlantic and Pacific oceans, but also resume combat missions in those areas of the World Ocean where at the end of the 80-s of the last century, the "strategists" of the Soviet Navy acted regularly and where they stopped appearing with the collapse of the USSR, "the agency's source said.
"We are talking about the resumption of patrols of strategic nuclear submarines in the southern latitudes, which will allow solving the tasks of strategic nuclear deterrence not only through the North Pole, but also through the South Pole," said the source. "Simultaneously with the expansion of the combat zones of these submarines, its intensity will increase," he added. "Of course, this change in the activities of the naval strategic nuclear forces will not take place at once, but gradually, over several years, as new strategic nuclear submarines are transferred to the Navy," the source explained.
The former chief of the General Staff of the Navy, Admiral Viktor Kravchenko, commenting on the plans of the Russian Defense Ministry to resume the actions of Russian strategic submarines in southern latitudes for missile firing at the South Pole, if such a need arises, expressed the view that these plans are technically feasible. "Yes, technically it is possible," said the admiral, refraining from other comments.
Meanwhile, the commander-in-chief of the Russian Navy, Admiral Viktor Chirkov, told ITAR-TASS earlier that, at present, "Russian strategic missile and multipurpose nuclear-powered submarines maintain such a level of intensity of combat services and combat patrols in the world's oceans, which fully ensures the security of our state."