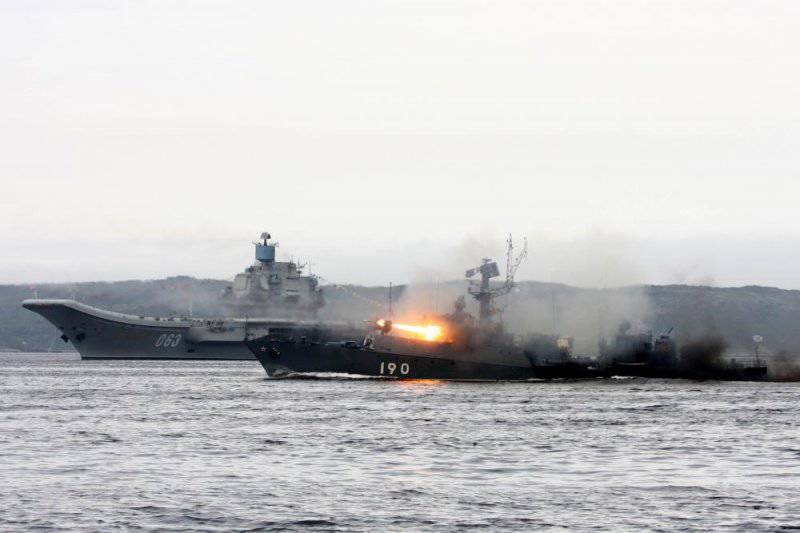 The professional holiday of the North Sea is set on the day of the formation of
flotilla
in 1933. Thus, this year the Northern Fleet as a separate naval unit marks its 80th anniversary. The Northern Fleet is the youngest fleet in Russia. For comparison: if the Baltic Fleet has more than 300 years
history
, The Black Sea Fleet has existed for almost 230 years, the Pacific Fleet has also begun its third century, the Northern Fleet has not yet exchanged the first hundred. Did the warships come to the defense of the northern borders of the country only less than a century ago? This, of course, is far from true. The history of the creation of the military fleet in the seas of the Arctic Ocean goes back to the very same Peter the Great era. 320 years ago, 1693, the emperor Peter the Great, ordered the famous Solombalsk shipyard to be built in the capital of the Russian North, Arkhangelsk, and to start building warships. However, the military history of the fleet began only in the twentieth century.
After the formation of 1 June 1933, the Northern Military Flotilla, the base of which was the Kola Bay, the Northern Fleet of the Soviet Navy, now the Northern Fleet of the Russian Navy, was created in the Soviet Union in 1937.
Despite its relative youth, the Northern Fleet has a glorious military history. During the Great Patriotic War, the North Sea sailors steadfastly defended our northern coast, provided uninterrupted sea transportation, guarding the Allied convoys going to our country under the Lend-Lease program. The ships of the Northern Fleet carried out combat operations on the enemy's sea lanes, supported the ground forces, landed tactical landings, and participated in the Petsamo-Kirkenes operation 1944 of the year. During the war years, more than 48 thousands of North Sea sailors were awarded orders and medals, of which 85 people were awarded the title Hero of the Soviet Union, and three received the highest award of the country twice.
Today, the Northern Fleet has the status of Russia's most powerful fleet, it includes nuclear submarines armed with the most advanced missile and torpedo systems, a modern missile and anti-submarine
aviation
, missile, aircraft and anti-submarine ships of various classes.
Admiral Vladimir Korolev, commander of the fleet, will hold a solemn ceremony of raising the flag of St. Andrew's flag on the Northern Fleet flagship - TARKR "Peter the Great", and on the main base of the Northern Fleet, in the city of Severomorsk, sports and entertainment events for sailors and members of their families. However, according to the tradition, the main festive events in honor of the Northern Fleet's 80 anniversary will be held in the city on the eve of the Navy Day - July 80.