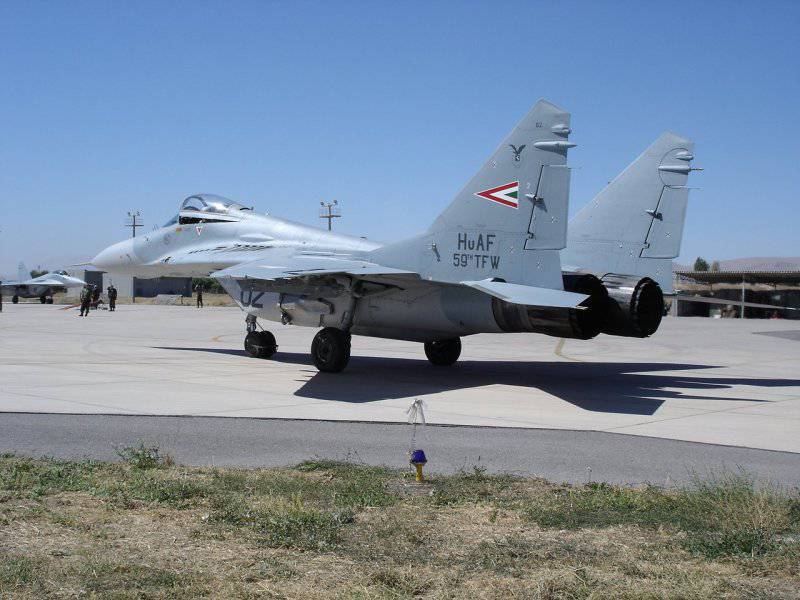 For the past two years, Hungary has been trying to sell its 24 MiG-29 without much success. Now she is going to put them up for auction with an additional engine for the initial price of $ 21 million with the 43. Bets are accepted until 14 June 2013 of the year, and if no one is interested, they are ready to put the aircraft at an even lower price. Previous efforts to find buyers were unsuccessful, and it is believed that the reason for the high price. Less than $ 2 million for every MiG looks like a real discount. Appearance, however, can be deceiving.
Hungary received 28 MiG-29 in 1993 year as a return to Russia's debt in the amount of $ 800 million. This came out to about $ 29 million per aircraft, each of which remained in service for about 14 years. However, Hungary decided that the aircraft was expensive to maintain. However, half of them were repaired in order to extend their service life. In the meantime, two aircraft were lost in disasters, and those that were not repaired were currently being dismantled for replacement parts. Hungary removed its MiG-29 from service and purchased the Swedish Gripen. These are excellent fighters both easier and cheaper to operate.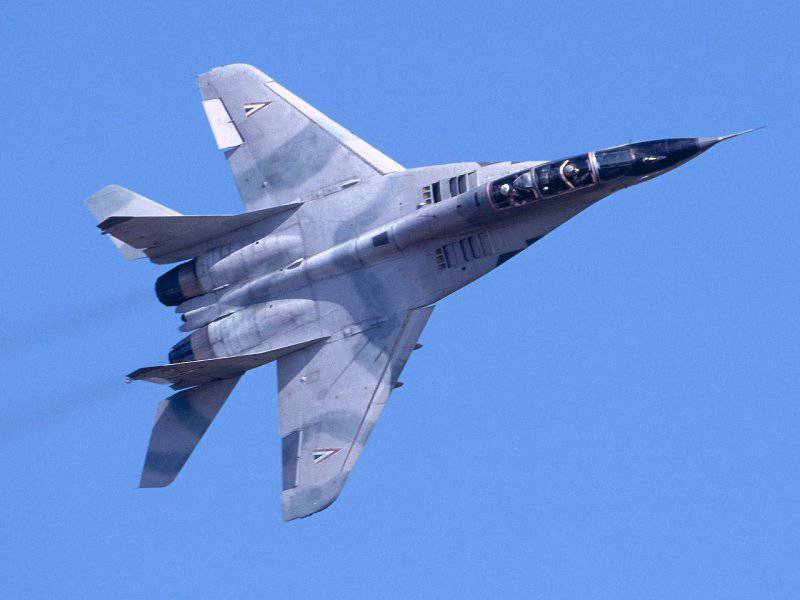 But not everyone is tired of the MiG-29. Although many countries (Algeria, Hungary, Malaysia) refuse or write off MiG-29, Syria, for example, is very keen to get them. This is because the Syrian economy is destroyed, and its patron Iran is becoming less generous with military equipment subsidies (due to its own economic problems, including additional sanctions). In 2010, Russia announced the sale of another 24 (or more) MiG-29 to Syria (which already has about fifty MiG-29 in service). Syria would also like to upgrade the MiG-29 in its armament, but it is not able to afford it. Supply and modernization were frozen until the end of the civil war in Syria.
Other countries abandon the MiG-29 because of problems with reliability and durability. Several times last year in Russia, MiG-29 flights were banned due to accidents and concerns about the existence of some fundamental flaw in the design. In the end, the ban on flights was lifted. This was not conducive to sales, and most foreign customers prefer large Su-27 (and its variant Su-30).
MiG-29 entered service with the USSR in 1983, in response to the American F-16. Approximately 1600 MiG-29 was produced, with the majority (about 900) being exported. The largest customer was India, which received its first MiG-29 in the 1986 year, while deliveries continued in the 1990's. A twenty-ton aircraft is in fact roughly comparable to the F-16, largely depends on the version of the aircraft being compared. Then the notorious problems of reliability began. Compared with Western aircraft such as the F-16, the MiG-29 is about a third less available for use.