A meeting was held in Warsaw between representatives of the ministries in charge of the Polish and Ukrainian defense industries, as well as heads of the largest enterprises in this industry.
Arturo Babenko, deputy. The Minister of Defense of Ukraine, in his speech at the forum, noted that the countries did not sufficiently use existing opportunities for cooperation and called on enterprises of the defense-industrial complex to "stop talking and start acting". In addition, he noted that the defense complex enterprises of the two countries have a huge scientific and technical potential, but they lack specificity - specific projects and affairs.
"Our main task to avoid past mistakes is not to address the issue in a bureaucratic manner," Babenko added and assured that companies can count on the support of the defense ministry in this area.
Waldemar Skrshak, deputy. the Polish defense minister said that in the 2013-2022 years, the Polish authorities plan to spend about 40 billions of dollars on the modernization of the army. He noted that many orders will be fulfilled by enterprises of the defense complex of Poland, but added that they will not be able to fully cope with this task. This opens up opportunities for Ukrainian companies.
The most promising for Ukraine in this cooperation will be
aviation
industry. Poland, according to Skipshipak, is interested in modernizing aircraft in Ukraine (MiG-29 aircraft that are still in service with the Polish army, as well as Mi-8, Mi-24 helicopters). In addition, countries will engage in the joint production of military equipment to enter the military markets of third countries. In addition, lessons learned will enable countries to work together on new navigation and radar systems. Among other things, Skshipak invited Ukrainian enterprises to take part in a project to create a platform for armored vehicles.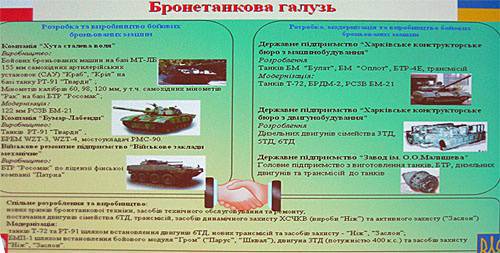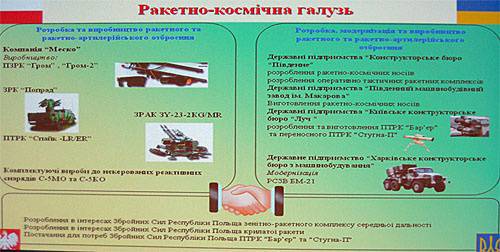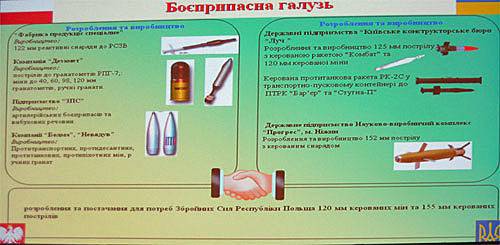 The Minister noted: "Our cooperation confirms that it is worth developing."
In turn, Igor Odralov representative of the Ministry of Defense of Ukraine stressed that Ukraine is interested in the Polish experience in the implementation of some projects and can offer their own development that will interest Poland. In addition, Ukrainian enterprises can modernize Polish technology, participate in the development of new projects, and also be engaged in the joint production of technology.
Pavel Soroka, a representative of the PLP organization ("Polish Industrial Lobby"), said that several dozen defense industry enterprises of both countries participate in the one-day forum. Soroka noted that the purpose of the forum was to provide an opportunity for Ukrainian and Polish companies to establish direct contacts, which should later develop into concrete projects.
The forum was organized with the assistance of the Embassy of Ukraine in Poland.