The article is posted on the rights of information cooperation.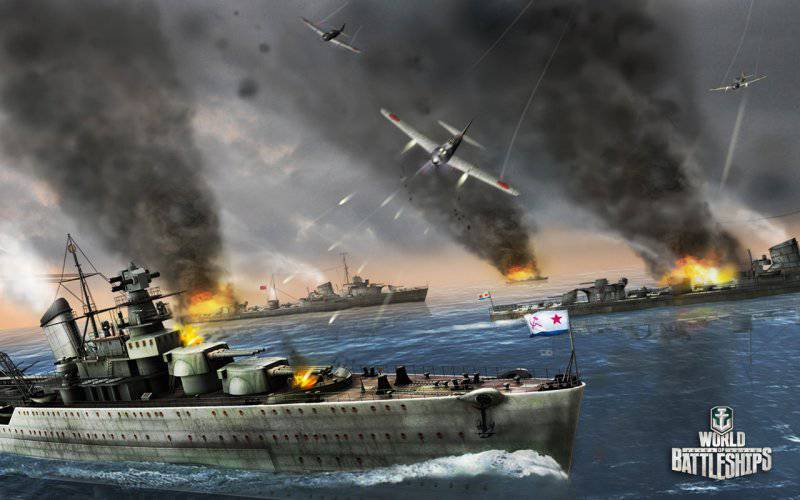 The central place at the stand of the company will be shared by the MMO-trio and the new console project
28 in May 2013 - Wargaming, a leading developer and publisher of online games, is pleased to share the details of its participation in one of the largest gaming trade fairs, Е3 2013. Within the framework of the international show, all three MMO projects of the company - World of Tanks, World of Warplanes and World of Warships - will be shown for the first time and the first details of the console game developed by Wargaming will be known.
The company's stand (No. 601) with a total area of ​​more than 900 square meters will be located in the South Hall of the Los Angeles Convention Center. In addition to the latest version of World of Tanks, guests of the exhibition will be able to plunge into dynamic aerial combat and appreciate the completely revised management and updated graphics of the military-air MMO-action game.
One of the main events of the exhibition will be the closed premiere of the game World of Warships. The gameplay of the sea MMO-action will be shown in the middle of each hour in a specially equipped cinema hall located in the back of the company's stand. A large projection screen and a modern stereo will allow guests of the show to fully immerse themselves in the atmosphere of naval battles.
As the main exclusive, the company will present a console project announced at the beginning of the year, created by Wargaming West in Chicago (before joining Wargaming, it was called Day 1 Studios). Visitors to E3 will have a unique opportunity to be the first to get acquainted with the game.
About Wargaming
Wargaming is one of the world's largest publishers and developers in the free-to-play MMO market. The company was founded in 1998, and during that time managed to turn from a group of enthusiasts into an international corporation with 1600 employees and has released more 15 games.
Wargaming is currently working on a military series of MMO games dedicated to
tank
, air and sea battles of the middle of the XX century. The flagship project of the company, the tank action of World of Tanks, managed to win many awards from leading gaming publications and become one of the most successful MMO projects, aerial World of Warplanes is on the list of the most anticipated releases of 2012, and the third in the series of the World of Warships project dedicated to warships, scheduled for 2013.
In June, 2012, Wargaming announced Wargaming.net service, which will become the center of a new gaming universe, uniting all MMO-projects of the company on www.wargaming.net.
Read more at www.wargaming.com