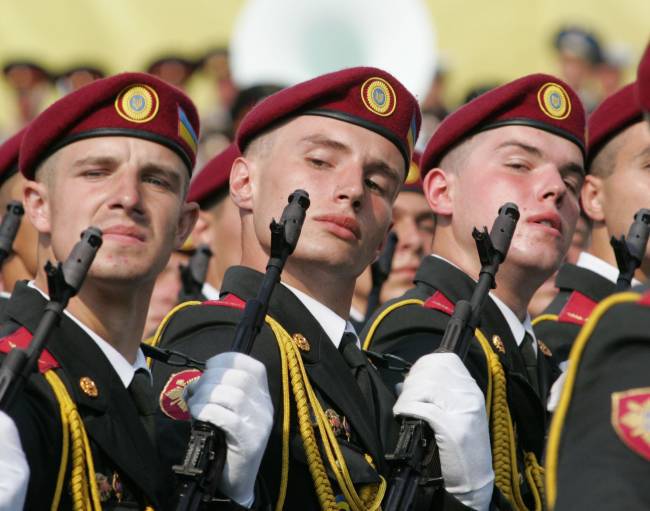 On Wednesday, at a meeting of the Cabinet of Ministers of Ukraine, the state program for the reform of the country's armed forces was approved, Defense Minister Pavel Lebedev said.
The implementation of the five-year program is expected to spend about 131 billion hryvnia or 16,375 billion dollars, said Ukrainian Defense Minister Pavel Lebedev, ITAR-TASS reported.
The Minister noted that the reform will be financed from the state budget, as well as through the "realization of excess property by the Ministry".
The program is aimed at bringing the number of armed forces of the republic to the optimum level and strengthening combat readiness.
The number of Ukrainian army is 184 thousand. People. The reform developed by the Ministry of Defense suggests reducing the size of the army to 70 thousand people.
Earlier it was reported about the plans of the Ministry of Defense of Ukraine to transfer the army to a contract basis for the 2017 year.
At the time Ukraine declared its independence from the Soviet Union, the number of troops in the country numbered about 700 thousand people.
The strategic nuclear forces stationed on the territory of Ukraine in 1991 had 176 intercontinental ballistic missiles, as well as about 2 thousand. 600 tactical nuclear units
weapons
.