The article is posted on the rights of information cooperation.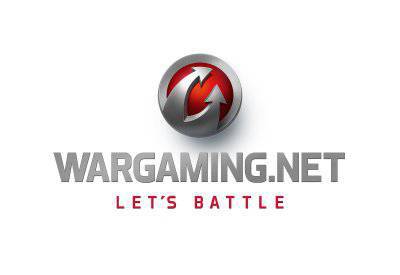 In the year of its fifteenth anniversary, the company opens its 15 office.
29 in May 2013 - Wargaming, a leading developer and publisher of online games, is pleased to announce the opening of a new operating office in Tokyo (Japan), which will allow the company to consolidate its presence and expand the geography of its business in the Asia-Pacific region. The Tokyo office has become the 15 representation of Wargaming in the world, which is particularly significant in light of the fifteen-year anniversary that the company celebrates this year.
The new office will be in charge of marketing and PR-ensuring the interests of the company in the region, and with access to the Japanese market of tank MMO-ekshena World of Tanks and other game projects - to provide support to users and carry out active work with the local gaming community.
"Being one of the fastest growing markets for the gaming industry, Japan seems to us to be quite a promising region for the next stage of the global expansion of Wargaming and its products," says the head of Wargaming, Viktor Kisly. "Japan is known for its love of a free-to-play MMO, and we hope that local players will appreciate the quality and excitement of our projects."
"Our main goal is to work with the best professionals who are able to provide local players with an impeccable level of service and a unique gaming experience from Wargaming," said Sour.
"We are very pleased to be aware of ourselves as part of Wargaming's large family and become a mainstay of the company's projects and services in the country," said Yasuhiro Kawashima, general manager of Wargaming Japan. "All our efforts and knowledge will be aimed at ensuring the long-term presence of Wargaming and its products in the Japanese gaming market."
About Wargaming
Wargaming is one of the world's largest publishers and developers in the free-to-play MMO market. The company was founded in 1998, and during that time managed to turn from a group of enthusiasts into an international corporation with 1600 employees worldwide and has released more 15 games.
Wargaming is currently working on a military series of MMO games dedicated to
tank
, air and sea battles of the middle of the XX century. The flagship project of the company, the tank action of World of Tanks, managed to win many awards from leading gaming publications and become one of the most successful MMO projects. Air World of Warplanes is on the list of the most anticipated MMO releases, and the third in the series of the World of Warships project on warships is scheduled for 2013.
In June, 2012, Wargaming announced Wargaming.net service, which will become the center of a new gaming universe, uniting all MMO-projects of the company on www.wargaming.net.